A noisy dishwasher can be a nuisance. It can disturb you while you're trying to relax, and even keep you awake at night. That's why quietness is one of the main things people look for when choosing a dishwasher.
Noise levels are measured in decibels (dB). The average budget dishwasher on the market makes roughly 48-50 dB of noise, which is about the same volume as a normal conversation. Anything below 45 dB can be considered 'quiet'.
While you might not expect there to be much difference between 50 dB and 40 dB, there actually is a big difference. This is because decibels are measured on a logarithmic scale, so a 50 dB dishwasher will actually sound about twice as loud as a 40 dB dishwasher.
Quietest Dishwashers in the UK
1. Bosch Serie 6 SMV68MD01G Integrated Dishwasher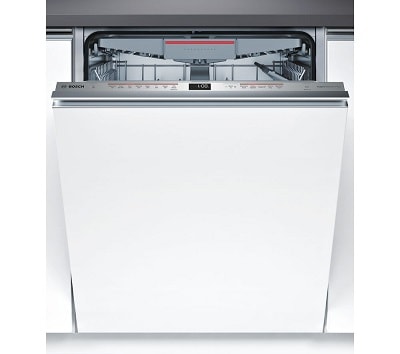 Noise level: 39 dB
The Bosch Serie 6 SMV68MD01G is a pricey yet popular integrated dishwasher that makes just 39 decibels of noise. Its "SuperSilence Plus" technology makes it ultra quiet, so it won't disturb sleeping babies or prevent you from having a conversation in the kitchen.
This dishwasher proves that a machine doesn't need to make a lot of noise to clean dishes well—it's generally very effective at removing grease and food debris.
With 14 place settings, it's a good size for families of four, though of course smaller and bigger households can use it too.
The drawers and baskets are adjustable so you can use it to clean anything, no matter how adventurous your cooking and dining is.
One cool feature is the TimeLight function, which projects how much time is left onto the floor.
There are a few downsides to this dishwasher. The shortest cycle is 60 minutes. There also isn't an interior light, and it's pretty expensive.
2. Hotpoint HSFO3T223WXUKN Slimline Dishwasher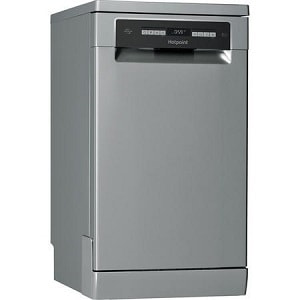 Noise level: 43 dB
This slimline dishwasher is freestanding, which means it doesn't need to be fitted into your work surface. Its slim design (just 45 cm wide) and 10 place settings make it a good choice for flats and smaller homes with limited space.
The best thing about this dishwasher is how quiet it is—you barely notice it's on.
The Hotpoint HSFO3T223WXUKN offers a good selection of programs, but some are very long (3 hours plus), and the shorter cycles don't always clean dishes as effectively.
Despite being a slimline dishwasher, this product offers a good amount of space. It's a well made machine that looks slick and is blissfully quiet.
3. Miele G7102 SC Freestanding Dishwasher
Noise level: 44 dB
This offering from Miele is packed full of smart tech, and produces just 44 decibels of noise.
It has 14 place settings, so it's a good choice for families, and its A+++ energy rating will help minimise your carbon footprint while saving on bills.
Tray heights can be adjusted to fit all sizes of cutlery and crockery. There's also an AutoOpen function which opens the door once the cycle has finished, allowing dishes to air dry in an eco-friendly way.
As well as saving electricity, the Miele G7102 SC also optimises water use, so you don't need to feel guilty about using the dishwasher instead of washing up by hand. It can wash a load of dishes with as little as 6 litres of water.
This is one of the best dishwashers for noise-sensitive, eco-conscious gadget lovers!
Quiet Dishwasher FAQs
Are quieter dishwashers more expensive?
In general, the more you spend on a dishwasher, the quieter it will be. While the average dishwasher makes about 48-50 decibels of noise, the most expensive dishwashers typically produce less than 45 decibels of noise.
However, the quietest dishwasher we could find (the Bosch Serie 6 SMV68MD01G) is by no means the most expensive on the market, though it does cost over £500.
What's the quietest dishwasher in the UK?
The quietest dishwasher we could find is the Bosch Serie 6 SMV68MD01G, which has a noise level of 39 dB.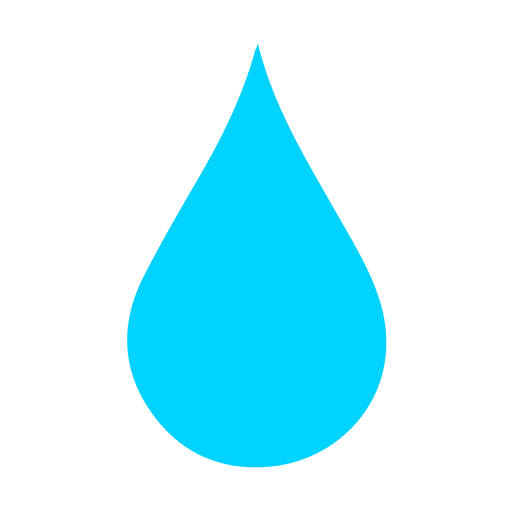 In The Wash is your guide to the best laundry and cleaning products, tips and tricks. Our mission is to solve the UK's cleaning and laundry dilemmas!