Dehumidifiers are often placed in living areas and may well run for long periods, including overnight. In these cases, a noisy machine can be an irritation and disturb your sleep, so your choice of dehumidifier may be influenced by the noise it makes.
All dehumidifiers have an intake fan to draw moist air in and an exhaust fan to expel dried air, and some models have a compressor that extracts the moisture. Each of these components makes a noise and the positioning of them can affect the overall noise level, as can the fan speeds.
Clearly, setting a lower fan speed will reduce the noise level but that also limits what the dehumidifier can do. When manufacturers quote a noise level this refers to the noise level at the lowest speed setting, so in practice the dehumidifier will often be louder.
Newer dehumidifiers tend to be more energy efficient and, as a consequence, less noisy. On this page we will compare the quietest models we could find for sale in the UK. All these are desiccant dehumidifiers or use Peltier technology so they don't have a compressor which reduces the noise levels.
Note that sound intensity is measured in decibels (dB) and the logarithmic scale goes up in powers of ten so that each increase of ten is equivalent to a ten-fold increase in sound intensity (broadly representing a doubling in perceived loudness).
To get a feel for the decibel scale, a whisper measures 15 dB while normal conversation is 60 dB.
Here are the quietest dehumidifiers we could find in the UK. We looked at the noise level quoted by the manufacturers, but in practice some of these models might be louder.
Quietest Dehumidifiers in the UK
1. Acekool 1000 ml Dehumidifier and Air Purifier
This clever dehumidifier uses the latest technology to remove moisture from the air while keeping energy consumption to a minimum. It can remove up to 350 ml of moisture from the air a day despite only having a working power of 23 watts.
It also uses the Peltier effect to collect the excess moisture. The science behind this is quite confusing, but basically, what it means is that this machine is extremely quiet.
At full power, this dehumidifier puts out 25 dB. So, whether you're trying to sleep, study or work, it won't disrupt you.
The simple and modern design also ensures that it looks great in any room you put it in. Plus, the simple controls mean that it is an ideal dehumidifier for anyone that wants a simple machine that works well. And the two-year manufacturer's warranty is icing on an already very impressive cake!
2. MONHOUSE Dehumidifier 600ml
With a noise level of no more than 25 decibels during use, the 600 ml MONHOUSE dehumidifier is one of the quietest products we could find in the UK. It's quiet enough for a bedroom and shouldn't keep you awake at night.
This compact dehumidifier measures 21.8 x 15.4 x 13 cm and has a neutral white and blue design, so it would be an unintrusive addition to any room of the house.
The MONHOUSE Dehumidifier is inexpensive and easy to use. Despite being described as 'portable', it is mains only and plugs into a regular UK plug.
You should notice a real reduction in condensation and moisture with this dehumidifier, despite it being so quiet. It's ideal for the bedroom.
3. SEAVON Dehumidifier 1000ml
This dehumidifier from SEAVON has two modes: a fast and a slow mode. The slow mode is very quiet, only producing 30-39 decibels of noise.
Like a few other products on the market, this dehumidifier has a multi-colour LED light, which is quite nice if you use it in the bedroom.
This dehumidifier is very compact, measuring just 25.5 x 16 x 16 cm, so it should be easy to find a place to put it even in a small bedroom.
This product has mixed reviews—some people find that it works well for the price, while others find it very slow at extracting moisture from the air. Despite having a low noise level, some people find it too noisy to leave on while sleeping.
4. EcoAir DD1 Mini Compact Desiccant Dehumidifier
Noise Level: 32 dB
Although the EcoAir DD1 is somewhat noisier than the models reviewed above at 32 dB, it's more powerful and can extract up to six litres of moisture a day at the highest setting.
This will mean you have to empty the 1.8 litre capacity tank frequently though, and this extraction rate is unlikely to be maintained except in very damp buildings.
The EcoAir is a mid-priced model that has additional features to justify the price. In addition to fan and temperature settings and an automatic shut-off mechanism that kicks in when the tank is full, other features include:
A temperature and humidity level sensor that automatically switches between full power, economy power and standby modes so that energy consumption is minimised and the air doesn't become too dry
A laundry mode to dry your clothes
Three-position swing louvre that channels air flow over a wide or targeted area
Anti-allergenic deodorising filter to mask odours and improve air quality
Tilt-over protection to prevent spillage
On the automatic setting, the humidity level is set at 50% and can't be adjusted and there is no indication of what humidity is achieved.
The high throughput of this machine means it's suitable for those wanting to remove high levels of moisture and to dry laundry, although energy use can be relatively high for the latter.
This is an effective machine but may not be the best for those needing a precise control of their environment.
5. Hysure 700ml Dehumidifier
Noise Level: Below 33 dB
At 27 centimetres high this is another compact model. It has a full face of dense grills to achieve maximum air intake.
The low price is reflected by a lack of controls — a simple on/off switch controls the operation. Nevertheless, it uses Peltier technology to achieve a relatively quiet 32 dB when running.
The manufacturer states that this machine will take in up to 300 millilitres of water a day from an area of 15-20 square metres. This will mean the 700 millilitre tank will need emptying every two days. The indicator goes from green to orange when the tank is almost full.
If you want a small, compact and cheap dehumidifier that looks good in your house, this may well be the one for you. However, if you need something with greater capacity, throughput and control, you may have to spend a little more.
6. CUQOO Compact 500ml Mini Air Dehumidifier
Noise level: 33 dB
If you'd like a lightweight and portable dehumidifier, this one is ideal.
It has a 500 ml tank and is capable of capturing 300 ml of moisture a day in the right conditions, so you won't be emptying the tank so much that it becomes frustrating.
The controls of this dehumidifier couldn't be simpler either. Simply turn the machine on, and it will begin collecting moisture.
When the red light shows, the water tank is full, and the dehumidifier will automatically turn off. Empty the tank, and the dehumidifier will get back to work.
Because of how portable this dehumidifier is, it is ideal for motorhomes, caravans or to take care of multiple smaller rooms in the home.
The 33 dB output noise is a bit higher than some on this list, but it is still ultra-quiet and certainly gets the job done in an impressive form factor.
7. EcoAir DD1 MK3 Desiccant Dehumidifier
At just 6 kg and with a 2-litre water tank capacity, this dehumidifier already sounds impressive to most.
However, when you combine these features with the several modes available, the quietness and temperature range that this dehumidifier works in, you'll be amazed.
This dehumidifier can draw moisture out of your home at temperatures as low as 1 degree Celsius.
It also has a range of power functions to help you in various situations around the home.
The laundry mode, for example. This is a powerful mode that helps to combat the moisture created during the entire laundry cycle.
Yet, it can also be used in the bathroom during showers, for example, or in cases of very bad damp.
If you'd like to control the moisture in your home effectively, there are lower-powered modes and a super-quiet mode that still draws an impressive amount of moisture out of the air.
What is great about this dehumidifier, though, is the fact that the modes are so easy to choose. There is a dial on top to adjust the power and a switch to go from eco-mode to power mode.
If your home sees a lot of moisture throughout the year, this is certainly a dehumidifier to investigate further.
8. Pro Breeze PB-02 Dehumidifier 500ml
Noise Level: 35 dB
The Pro Breeze Dehumidifier is the perfect solution to combat moisture and dampness in your home, without spending a fortune.
Designed to help those with allergies, it improves air quality by removing mould spores and even dust mites.
The device itself is small and compact, so it can be easily put away when not in use. After collecting a maximum of 500ml of water, the Auto Shut Off function activates to remind you to empty the tank.
However, due to its size, the product is more effective in smaller rooms. Also, you need to place it directly next to the source of moisture for the best results.
9. Meaco MeacoDry Arete One Dehumidifier
Most of the products we have looked at here are inexpensive small dehumidifiers from lesser-known brands. The Arete One from British brand Meaco is higher in price, but much higher in quality.
The MeacoDry Arete One is Meaco's quietest dehumidifier to date. It's available in a range of capacities from 10 to 25 litres, and can remove up to 14 litres of moisture a day.
This product has a noise level of 40 dB, which is higher than some of the other dehumidifiers reviewed here but much lower than the average dehumidifier of this size and power. If you want something that can extract a lot of moisture quickly without producing much noise, this product is ideal.
One advantage of the MeacoDry Arete One is that it also features an air purifier with an H13 HEPA filter. This helps remove allergens such as pollen and dust.
The MeacoDry Arete One is relatively expensive, but it comes with a 5-year warranty and is built to last.
Can You Get a Silent Dehumidifier?
It's not possible for a dehumidifier to work completely silently, but there are some very quiet products available.
The quietest models produce slightly less than 30 decibels of noise, which is equivalent to the volume of a whisper.
If you are a light sleeper, even the quietest dehumidifier might be too noisy for you if you leave it on overnight.
Are Desiccant Dehumidifiers Quieter?
Yes, desiccant dehumidifiers tend to be quieter than compressor dehumidifiers. However, the noise level also depends on the fan speed, so a desiccant dehumidifier on the highest setting will often be louder than a compressor dehumidifier on the lowest setting.
How Can You Make a Dehumidifier Quieter?
Here are a few tips for reducing the noise from your dehumidifier:
Make sure the dehumidifier is on a flat and level surface where it won't vibrate. Consider putting it on a carpet or absorbent material rather than on a wooden floor.
Run the dehumidifier on its lowest speed for long periods, or even 24/7. This will keep the moisture level in your home low without having to resort to using the highest setting.
Keep the filter clean.
Conclusion
The quietest dehumidifier we could find in the UK is the Acekool 1000 ml Dehumidifier and Air Purifier, which has a noise level of just 25 dB according to the manufacturer. This product is inexpensive and very quiet, but also not very powerful (it can only extract 350 ml of water a day).
If you want something powerful yet quiet from a more established brand, we'd recommend the MeacoDry Arete One, which has a noise level of up to 40 dB and comes in a range of capacities from 10 to 25 litres, with enough power to remove up to 14 litres of moisture a day. It's more expensive than most of the other dehumidifers mentioned here, but is a more powerful, heavy-duty product.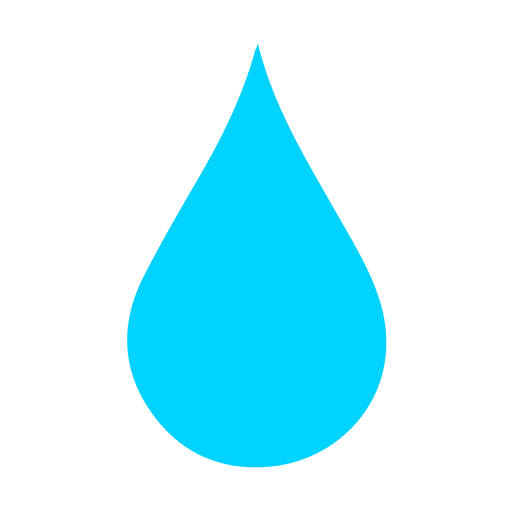 In The Wash is your guide to the best laundry and cleaning products, tips and tricks. Our mission is to solve the UK's cleaning and laundry dilemmas!