When it comes to making any major purchase, it pays in more ways than one to do your research ahead of time. Knowing whether you're getting the right product for your cash is vital, and if you can save money here and there, all the better!
Sometimes, we are attracted to a big brand simply for the name, but does that mean the performance is always better? Not necessarily.
If you're thinking about purchasing a new cordless vacuum cleaner, you have a huge amount of choice before you. A quick internet search will show you several options; how are you supposed to sort out the good from the bad?
We are going to review two of the best cordless vacuum cleaners on the market. One comes from probably the biggest name in the vacuum word – Dyson, and the second is a lesser known, but still famous name, Gtech. At first glance you will notice one thing – the price. Despite that, let's check them both out and compare, to help you make your purchasing decision.
Gtech AirRam MK2 vs. Dyson V8
| Factor | G-Tech AirRam MK2 | Dyson V8 | Winner |
| --- | --- | --- | --- |
| Price | Mid-priced | Expensive | G-Tech AirRam MK2 |
| Battery life | 30 minutes | 40 minutes | Dyson V8 |
| Accessories | Brush bar | Fluffy motor head, mini motorised tool, combination tool, crevice tool | Dyson V8 |
| Brand reputation | Well known and respected | Innovative market leader | Dyson V8 |
| Performance | Easy to use and effective for pet hairs | Good all-rounder, very versatile | Draw |
Gtech AirRam MK2 Cordless Vacuum Cleaner
Whilst Gtech isn't as instantly recognisable as Dyson, it is still a well-known brand, and this vacuum cleaner is considerably cheaper than the Dyson one we will review next. For an affordable price (see on Amazon)
, you can purchase this highly rated cordless vacuum cleaner, which is lightweight and packed with features.
Specifications
The Gtech AirRam MK2 is lightweight at just 3.5 kg, but is slightly bigger than the Dyson model, with dimensions of 76 x 37 x 15.8 cm. This isn't by any means huge, and you can easily move it around wherever you need to clean, thanks to the swivel head, which helps you get into tight corners.
Battery
As with most cordless vacuum cleaners these days, the Gtech AirRam MK2 runs on a powerful 22V lithium ion battery, which is professional grade. This means you can expect around half an hour run time, before any weakness begins to show.
The charging up time is around 5 hours for full power, with a 1 metre long charging cable if you have difficulty with power outlet placement. This product is also super easy to charge—you literally just plug the charging cable into the mains, with no need to remove any parts.
Accessories
The Gtech AirRam MK2 comes with a brush bar which can be removed, depending on your cleaning needs. Unlike the Dyson V8 we are going to review next, this product doesn't come with a huge amount of extra attachments, which perhaps explains the lower price tag. This is something you will need to weigh up, and decide how important it is to you.
Brand Reputation
Gtech does come second to the Dyson in this particular category, because you really can't argue with such a huge brand name. Despite that, Gtech is still a popular choice in its own right, and is one of the top brands of vacuum cleaner.
Performance
The G-Tech's main attraction is its swivel head and LED headlight, which helps you see what you're cleaning and ensures that the final result is pleasing. This is a great choice for households with pets, because the swivel head allows you to clean right up to the edge of the room, so those pesky hairs and dust particles have nowhere to hide! The vacuum is also very easy to empty, with a simple click and empty mechanism.
Pros:
Lower price, when compared to the Dyson model
Swivel head for easy and effective cleaning
LED headlight makes cleaning easy
1 metre charging cord is useful
Long battery life
Lightweight to use
Cons:
Lack of accessories included in the bundle, compared to the Dyson
Long charging time at 5 hours to full power
Larger sized product, compared to the Dyson
Dyson V8 Absolute Cordless Vacuum
We don't really have to introduce Dyson at all, as this is arguably the gold standard in terms of reputation and vacuum production. Despite that, you will have to pay more for this brand name, and the Dyson V8 is considerably more expensive than the Gtech AirRam MK2 (see price on Amazon)
.
Is it worth the extra cash? Let's find out.
Specifications
The Dyson V8 is lighter than the Gtech AirRam MK2 at 2.61 kg, and has dimensions of 124 x 25 x 22 cm, making it longer and thinner.
The light weight means you can use the vacuum without straining any muscles. The vacuum also converts from an upright to a hand-held vacuum too, so you can easily get into those higher to reach corners and small areas where dust may dwell.
Battery
Similar to the Gtech model, the Dyson runs on a powerful lithium-ion battery, at 21.6 volts. The main selling point of this particular product is its power, and digital V8 motor means that you get extra power for longer, with a 40 minutes' run time, without losing any power in that time. This is a little more than the Gtech product.
Similarly, charging is easy, and the Dyson comes with a dedicated docking station, which holds all your attachments and accessories too, so everything is kept tidily in the same place. This vacuum also has the same charging time, at 5 hours to full charge.
Accessories
This section is where the Dyson V8 comes out on top, as there are several accessories included with the actual vacuum, as well as the docking station. Included are:
Motor head
Fluffy motor head
Mini motorised tool
Combination tool
Crevice tool
Docking station
That may sound complicated because basically these are the attachments to ensure you can clean totally effectively.
Brand Reputation
This doesn't need much chat – basically Dyson is known the world over and is probably the number one which everyone recognises. As we mentioned though, this does come at a cost, and a Dyson is never going to be the cheapest option before you.
Performance
The Dyson is really an all-rounder, and is ideal for houses with pets, because the vacuum converts to hand-held, and can therefore get into small corners and even sofa crevices. There are also those aforementioned accessory attachments, which really help to give you a totally clean house.
Pros:
Big brand name gives you total peace of mind
Easy available
Converts to hand-held vacuum for flexibility
Comes with several attachments and accessories
Docking station keeps everything in one place
Long battery life
Very lightweight and small
Cons:
The cost is quite high, especially compared to the Gtech
Long charging time, at 5 hours
No auto-shut off facility, which you might expect for the price
And The Winner Is …
Which product you name the overall winner really depends on what you are prepared to pay; the Dyson V8
is expensive, but it is slightly superior to the Gtech AirRam MK2
in terms of weight, dimensions, accessories and performance. Having said that, the Gtech is a very good vacuum, and one which is certainly a great purchase for those who simply don't want to spend so much money on their vacuuming needs.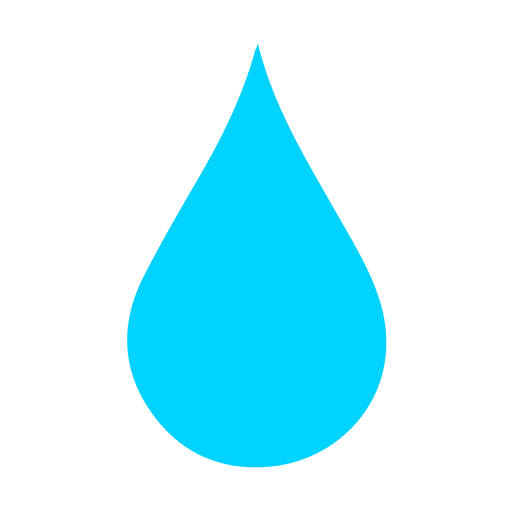 In The Wash is your guide to the best laundry and cleaning products, tips and tricks. Our mission is to solve the UK's cleaning and laundry dilemmas!