Have you ever taken a peek down the back of your radiator? If you haven't cleaned behind there in a while (or ever) then you might be in for a bit of a shock.
Radiators collect dust, it's kind of like their second job, after heating your home. So it is a good idea to clean behind your radiators every once in a while.
Your radiator might have a top grill, and you can see all of the dust beyond the grill but don't know how to get to it… don't fret, we've got some advice in here for you too!
Why Clean Behind the Radiator?
A build-up of dust behind (or inside) your radiator can actually hinder how well your radiator performs and could also be a bit of a health hazard, especially for asthmatics and those with allergies.
The small dust particles that make up those clumps of fuzz are released into the air in our homes when the radiator is on, so the air quality in our homes is not as great as we would like it to be.
With regards to your central heating performance, a heavily dusty radiator will block the airflow which is needed to keep your radiator kicking out heat and warming your home, so cleaning behind the radiator is such a good practice.
How to Clean Behind Radiators
Depending on the style of the radiators in your home, you might need to employ different techniques.
Some radiators are enclosed to the top and sides, some are open-topped and some are open all around.
We're going to take a look at the best ways to tackle these various types and tell you how to clean between radiator fins with ease.
Cleaning single-panel radiators
Single-panel radiators have exposed fins behind them, with no panel between the wall and the fins, so you might be able to fit an old fashioned feather duster down the back of the radiator and capture all of the dust from the fins and the wall.
Microfibre dusters like this flexible duster on Amazon will perform this task very efficiently and make sure that no dust is left behind!
If you want to know how to get inside the fins of your radiator, you will want to take a look at the selection of radiator brushes we have listed below.
Cleaning a radiator with a top grill
Many newer homes will have a radiator with a top grill and all of the fins will be in between two panels. These can get full up with dust over time, especially in rooms with high traffic, like a living room.
The video below shows you how to remove the side panels and top grill of your radiator with ease, meaning you can access the fins and get dusting!
Once the panels are off, you can run a feather duster across the tops of the fins to take off any excess.
If you can see that there are clumps of dust further down into the radiator, then you might want to turn to a more specialist brush to reach right down each fin and all that's in between.
Cleaning between radiator fins
Getting in between radiator fins can be a little tricky, so it really does help to have the right tools for the job.
Long flexible brushes are ideal to get into every nook and cranny and they can be used for other jobs around the house, such as cleaning behind the fridge and other appliances.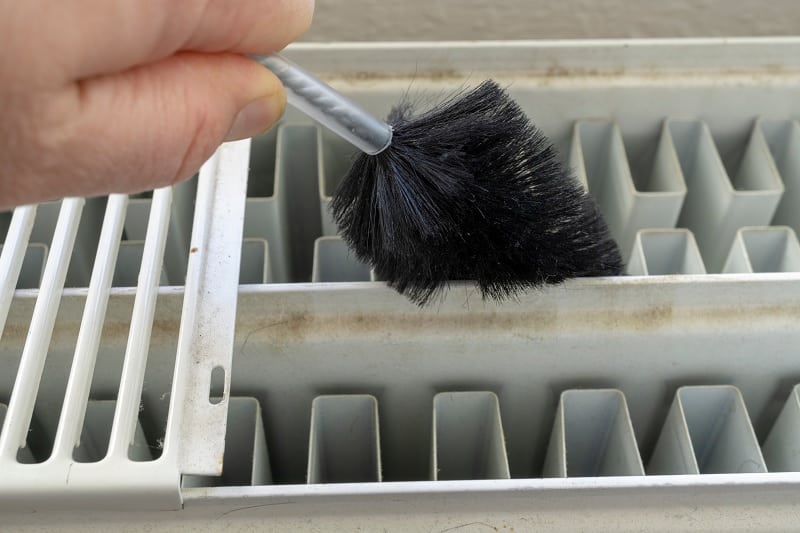 Best Radiator Brushes for Cleaning Behind Radiators
Here are some great products which will make sure your radiators are dust-free and so much more efficient:
1. Lakeland Microfibre Long Radiator Brush

This microfibre brush is 80 cm in length, so will reach behind any radiator with ease and the tapered shape makes it perfect for getting in between fins and pipework.
2. Kiemeu

12 Piece Brush Set for Home Use

If you fancy going on a cleaning spree, then this brush set might be right up your alley.

With multiple sizes, you can clean all of the hard-to-reach places all-around your home – including cleaning behind the radiator, of course.
3. Eddingtons Dark Long Bristle Radiator Brush
This tapered, long-handled brush is another great option for cleaning – with bristles made from goat hairs, you get a great cleaning result!
The flexible nature of this radiator brush means you can get into your radiator from all angles with ease.
If buying new cleaning tools isn't an option for you, then you could try this handy-dandy trick we found on YouTube:
Attach a dusting cloth to the end of a ruler and push this in between the grates or fins of your radiator. An old sock or scrap of fabric could be attached to your ruler using an elastic band.
This method would be best used once the grill is removed so you can get further into the fins.
Try a metre ruler if you have one, they are often slimmer, so should fit between the fins even when covered with your dust-catching cloth (or sock) and they will reach much further – perfect for taller radiators. Cleaning behind the radiator can be done in exactly the same way.
Once you've been behind the radiator and in between the fins, you might want to do a quick hoover of the surrounding area as loose dust may have floated and taken refuge on your floor or nearby furnishings.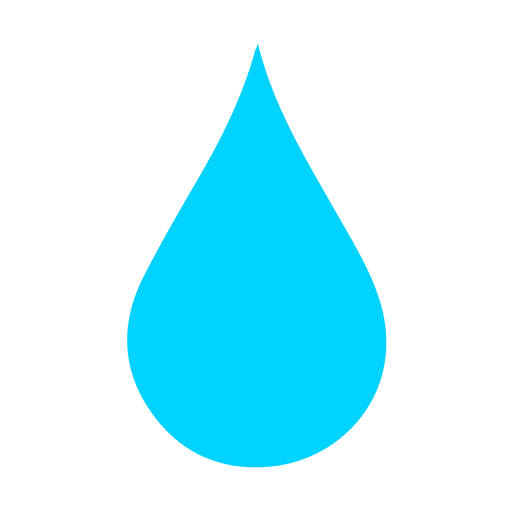 In The Wash is your guide to the best laundry and cleaning products, tips and tricks. Our mission is to solve the UK's cleaning and laundry dilemmas!