Cleaning any oven top can be a chore, and when you have a gas oven, it can be tough to get your head around cleaning all those nooks and crannies. The caps on the hob often get coated in splatters of food as well as burnt-on messes, so how do you clean it without breaking your hob?
Safety First
Of course, make sure your oven is completely switched off before starting to clean. Unplug your appliance from the mains and switch off the gas supply where possible. Gas can be very dangerous so always be super careful when cleaning any part of your oven and ensure all knobs and dials are set to OFF or zero.
Regular Cleaning
If you keep your grates and caps cleaned regularly you should be able to just put them in your dishwasher, as long as they have an enamel coating on the underside. When washing them on a regular basis, just use regular dish soap and water! Make sure to dry your caps thoroughly before placing back onto the hob.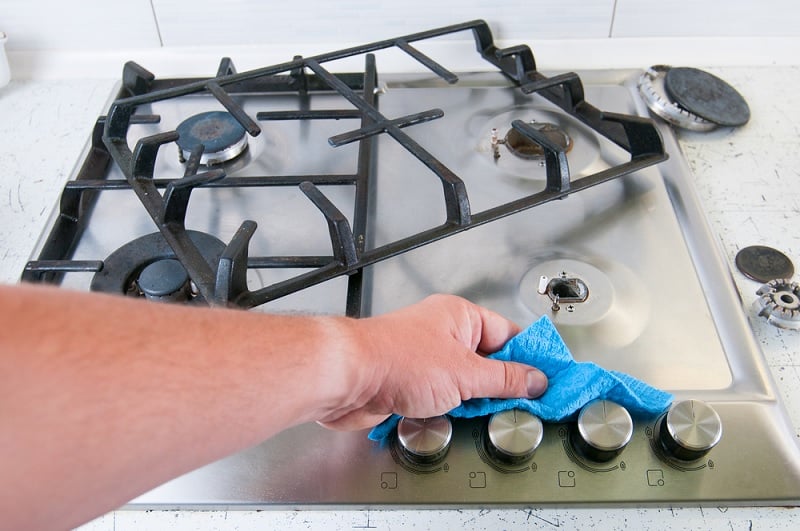 Cleaning Burnt-On Food
Of course, there's a big chance that there will be burnt-on food or just general charring on the caps. To remove this takes a bit more effort and sometimes plenty of elbow grease. If you don't want to go gung-ho into cleaning your hob with something that may damage it, then take into account any manufacturers manual or appliance instructions. Below are some of the tried and tested ways to help get your hobs squeaky clean:
1. Ammonia or Oven Cleaner
If you've ever used a ziplock bag and an oven cleaning solution for the shelves in your oven, then try the same technique for your hob grates and caps. The fumes from the ammonia or oven cleaner loosen the muck and make things just like new again.
All you'll need to do afterwards is wipe them with a cloth or rag over the sink and rinse; just make sure you're wearing gloves when you do this! Always dispose of the bag and contents safely.
2. Bicarbonate of Soda
This baking ingredient does wonders for cleaning (see where to buy some for cleaning here). Try soaking the caps in water and pour on bicarbonate of soda then using a non-metallic scouring pad to try and remove some of the gunk. You could even try using some cola (instead of water) which on its own can clean the dirt from a penny, so might help to budge the burnt-on food!
Bicarbonate of soda can be used with peroxide, vinegar and water combined in a spray bottle and applied all over the burnt surfaces. Leave to soak before scrubbing away the dirt.
3. Washing Up Liquid and Elbow Grease
Washing up liquid is known to cut through grease on your dishes and tougher soiling can be removed by using a bit of effort and a non-metallic scouring pad. Soak the caps in the soapy solution for a little while before attacking them with a scourer.
4. Tougher Stuff
Sometimes a metal scourer or a brass brush can be needed for very stubborn burnt-on grease. This should only be used on the caps of a gas hob if they are made from stronger metal than aluminium. Always check which material your oven tops, grates and hob caps are made from before cleaning.
This video demonstrates a great way to clean gas hob burner caps using white vinegar and Pierre d'Argent Universal Cleaner with a metal scourer:
Conclusion
Now that your hob caps are clean this will help with even distribution of heat through your pans – meaning your cooking might even improve! All you have to do is keep them cleaned regularly to keep up with your newly successful cooking.
Make sure to replace all caps properly once they have been cleaned, check that they are perfectly slotted back on top of one another and it all looks flat when viewed from the side.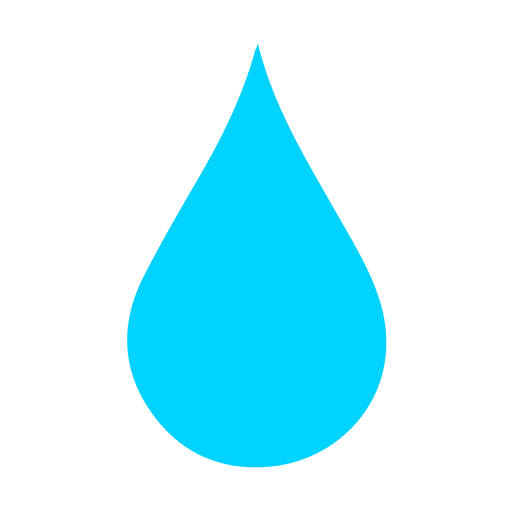 In The Wash is your guide to the best laundry and cleaning products, tips and tricks. Our mission is to solve the UK's cleaning and laundry dilemmas!