Are you after a cheap, natural cleaning product that comes with a zesty aroma to maintain your home? You're probably thinking about buying some kind of citrus fruit.
But do you go for traditional lemons or luscious limes?
As it happens you can use both for cleaning, but which fruity delight has the edge? Read on to discover what's better: lemons or limes!
Below you'll find a comparison between lemons and limes. And while at first glance you might think that these fruits are one and the same, you might be surprised to learn that there are subtle differences between the two citrusy wonders!
Don't skip ahead to find out what fruit is better for cleaning – you'll ruin the surprise!
pH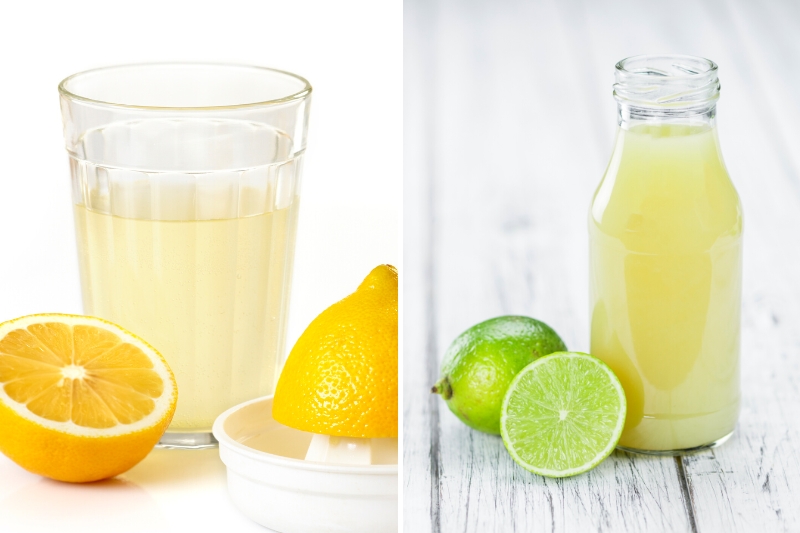 Interestingly, both limes and lemons are high in citric acid and, therefore, have a high acidic pH level.
Both lemons and limes typically have a pH that is between 2 and 3.
In some cases, lemons have been known to have slightly more citric acidic than limes. However, there isn't a significant difference between the two fruits.
Naturally, it's because of their acidic nature that they are both handy when it comes to cleaning. They can tear through grime with ease, whilst leaving a pleasant aroma in the house at the same time.
Uses in Cleaning
Both lemon and limes have many uses when it comes to cleaning, and many of these uses apply to both citrus fruits. Find out what they can be used for below:
Uses for lemons in cleaning: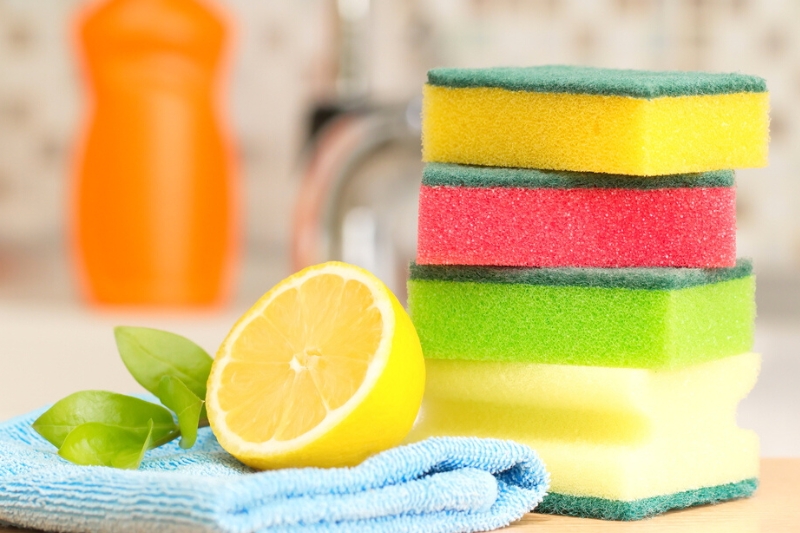 To clean microwaves – Lemons are great at taking out grime and removing pesky stenches from these appliances!
Removing odours from a fridge.
Clean the washing machine – Add a cup of lemon juice and some vinegar to your washer's drum and run a hot cycle.
To whiten laundry.
Remove rust stains.
Lemon scent is used in several cleaners.
Take out sweat stains.
General bathroom cleaning, in particular taps and showerheads.
As a descaler.
Lemon smell is used in bleach cleaners.
Lemon can also be mixed with other ingredients, like bicarbonate of soda and white vinegar when cleaning.
Uses for limes in cleaning: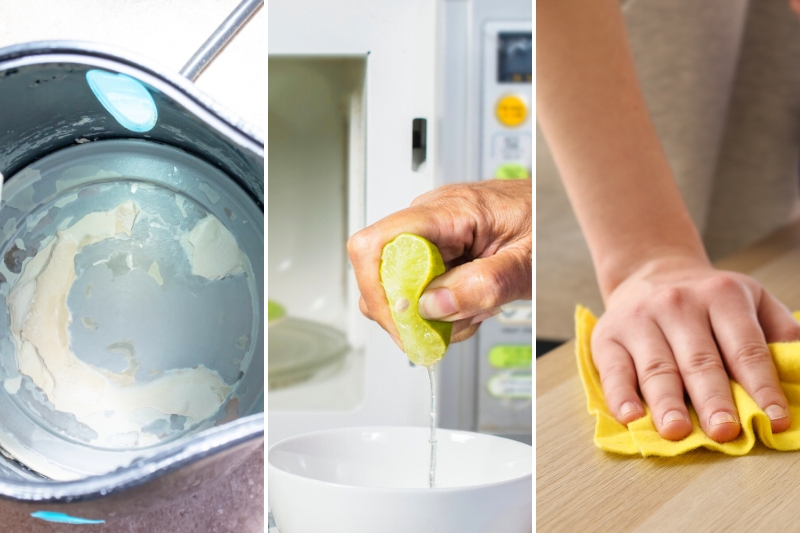 As a descaler.
It can be used as an odour eliminator.
Like lemons, limes can clear bad odours out of microwaves.
Scent used in surface cleaners.
Scent is sometimes used in bleach cleaners.
Smell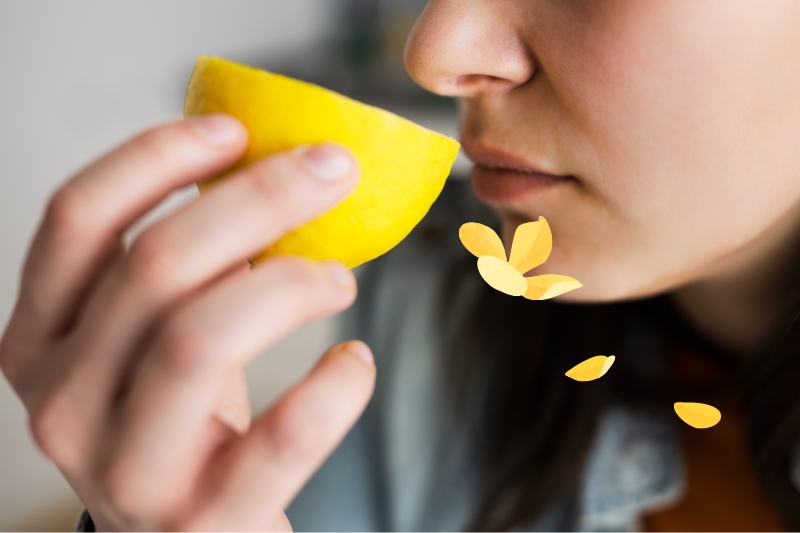 Lemons and limes are known for their pungent and long lasting, fresh citrusy odours. So, it's no surprise to hear that so many cleaning products use these scents!
Lemon in particular, is and will continue to be a popular scent for many years to come. And it's the type of smell that is instantly recognisable, and it makes you think of cleaning!
Appearance and Size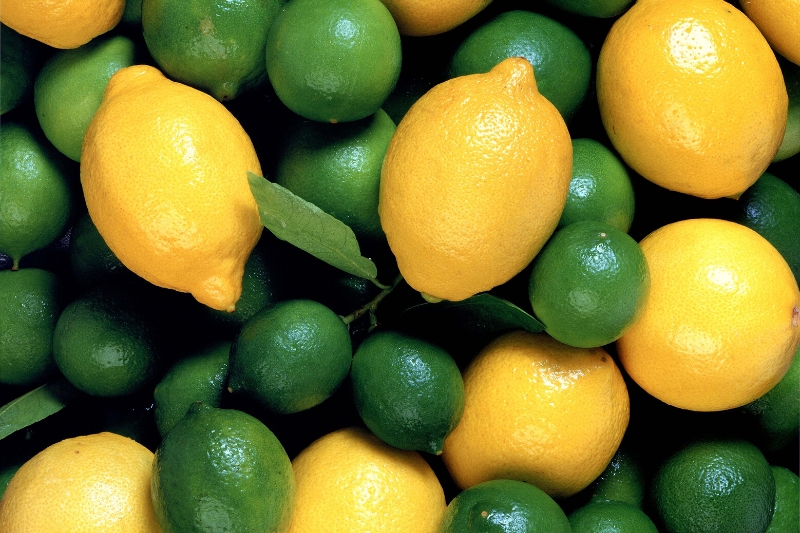 Appearance is one characteristic whereby limes and lemons don't have so much in common.
Lemons are usually bigger in size compared to limes, and they are typically 7-12 cm diameter. They are also yellow in colour and have a more oval shape.
The bigger shape of the lemon means that it can normally hold more juice, in turn, you could use the liquid to clean a bigger surface area.
Limes, on the other hand, are smaller in size and normally have a 3-6 cm diameter. They're also a lot rounder in shape and are usually green in colour. However, limes do go yellow as they age and their pH gets more acidic.
Being smaller means that you may need to use a few extra limes to gather enough juice to clean a large surface. Which is why limes might be better suited to smaller and more target cleaning jobs.
Price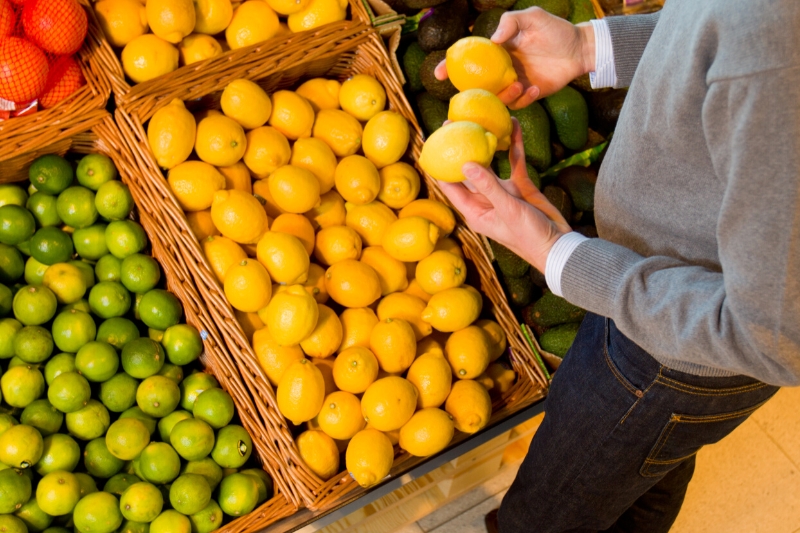 As with most fruits, the price you pay for a lemon or a lime will fluctuate depending on what supermarket you go to, what time of year it is, if there's a price match deal on, and if you buy from the organic range.
As a guide, a single lemon in the supermarket costs about 30p at the time of writing, while a single lime costs about 20p.
So, from one angle it would be cheaper to buy a single lime, over a single lemon. However, from a different angle, limes tend to be smaller than lemons, so you wouldn't get the same amount of juice out of one lime, in comparison to one lemon.
You'd likely have to buy a second lime to compensate for this, so it may not actually work out cheaper to buy a single lime over a single lemon.
On the flip side, you can buy both bottled lemon juice and bottled lime juice. In this case, a 250 ml bottle of lime juice works out more expensive than a 250 ml bottle of lemon juice.
The fact that bottled lemon juice is cheaper to buy, and bottled goods can be kept for much longer than fresh fruit, may explain why lemon juice is used more often during cleaning.
Think about it, you're more likely to have a bottle of juice jammed in the back of a cupboard, rather than an actual lemon or lime fruit in the fridge.
On that note, you also use bottled lemon juice on Pancake Day. So again, it's more likely to already be in your home. You'd, therefore, be able to source it and use it quickly!
Shelf Life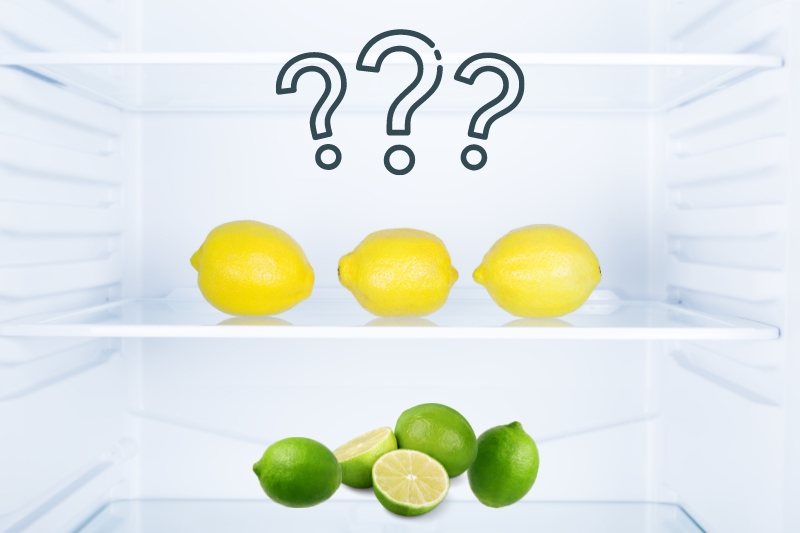 When it comes to lifespan, both lemons and limes, if taken care of, can last up to four weeks in a lot of cases. And if you're very lucky some lemons can last up to six weeks if they've been kept in a refrigerator.
Of course, if you leave your fruits out on the counter, they may not last as long. And if you cut the citrus fruits up into halves, they won't stay fresh for long either.
In general, lemons last about a week when kept indoors but outside of the fridge. And up to four to six weeks when kept in a fridge.
Limes last about a week when kept indoors but outside of the fridge. And up to four weeks in a fridge.
Benefits of Using Lemons and Limes When Cleaning
Here are some benefits of using lemons and limes for cleaning:
Both are acidic, so they can work through dirt.
Both have a pleasant odour that can neutralise bad smells.
Both can be used for a wide range of cleaning tasks.
Both can be used to reduce bacteria, germs and limescale in a home.
Drawbacks of Lemons and Limes for Cleaning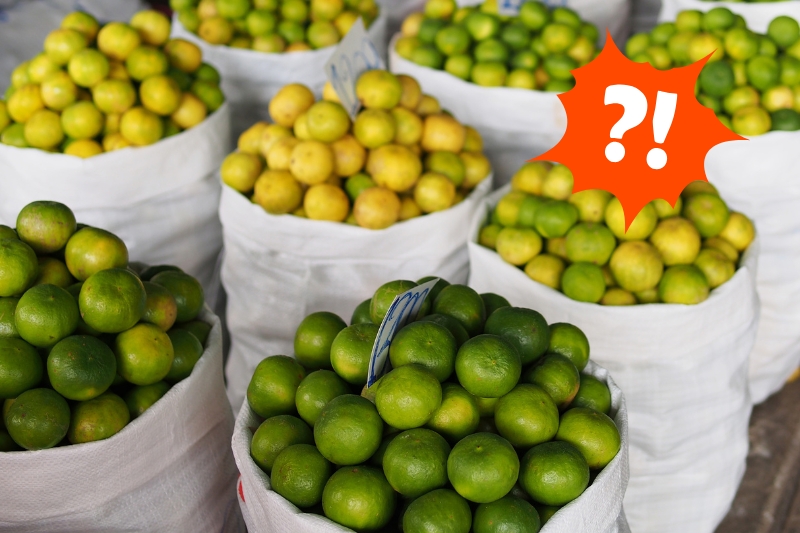 Here are some drawbacks of using limes and lemons for cleaning:
Both lemons and limes won't be able to remove 100% of the bacteria inside your home. For this you'd need to use a stronger antibacterial/disinfectant cleaner.
You may have to buy multiple lemons/limes to carry out a large-scale cleaning job. So, it might be better to use a different cleaner in this case.
Limes are usually smaller in size, so you may need to use more of them when cleaning.
What's Better for Cleaning: Lemons or Limes?
Both lemons and limes can be used for cleaning. However, lemons may just have the edge over limes.
Why? They're usually a little bigger in size, so their juice can cover a bigger cleaning area, they typically contain more citric acidic in comparison to limes, so they can pack a tad more punch, and lemons have got an extra pleasing smell, which is why so many cleaning goods use the scent.
But this is not to say that limes should be discarded. Limes also have a very nice aroma, can be used during many cleaning jobs because they contain quite a lot of citric acidic, and can be cheaper to buy in loose form!
FAQs on Cleaning with Citrus Fruits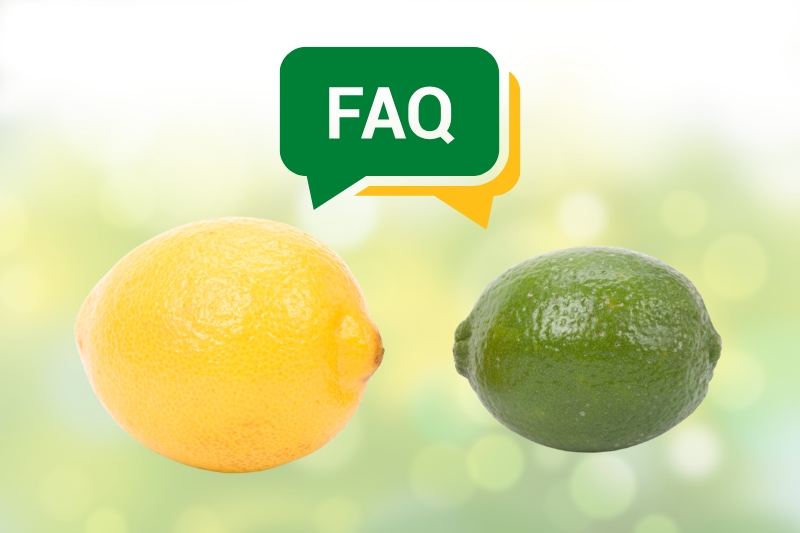 Can you use bottled lemon juice for cleaning?
Yes, you can use bottled lemon juice for cleaning. In fact, using lemon juice to remove pesky odours and grime from your property is a great alternative to using chemical-ridden cleaners.
Are limes as good as lemons for cleaning?
Limes, like lemons, are great at cleaning various surfaces and tools around a home. And just like lemons, they can reduce bacteria in the home, but they cannot disinfect entire areas 100%.
But are limes actually as good as lemons? Limes are a great alternative to lemons. However, lemons often contain more citric acid, so they're slightly better than limes.
Are lemons and limes disinfectants?
Lemons and limes can reduce germs, mould and bacteria in a home. But they will not be able to remove every single microorganism from your property, so they cannot be classified as disinfectants.
To disinfect a home, you would need to use a specialised antibacterial/disinfectant cleaner.

Bethan has a passion for exploring, reading, cooking and gardening! When she's not creating culinary delights for her family, she's concocting potions to keep her house clean!