When it comes to choosing between a freestanding or integrated dishwasher, or any other kitchen appliance for that matter, the real argument comes down to the layout and design of your kitchen.
The dishwashers will do the same job. However, they both offer different styles to a kitchen, so choosing the right one for your space is really important.
Below, we're looking at the design cues a freestanding and an integrated dishwasher offer for your kitchen.
We'll help you choose which is right for your kitchen by considering the styles of kitchen that can be achieved from each type of dishwasher.
We'll also be looking at space, as smaller kitchens can benefit from one dishwasher over another.
Consider the Size and Style of Your Kitchen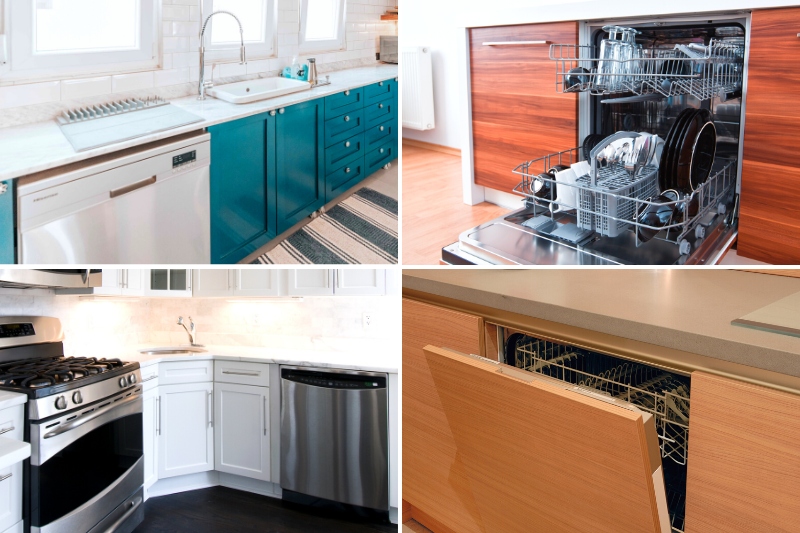 If you have a smaller kitchen, you may benefit from an integrated dishwasher. While you aren't saving on space (unless you opt for a slimline dishwasher), they do provide a clean look and an open feel to a smaller kitchen.
Integrated dishwashers also work fantastically well in a modern kitchen. For an ultra-modern kitchen, most kitchen designers recommend having as many integrated appliances as possible: dishwasher, oven, fridge and freezer. This, again, keeps clean lines throughout the kitchen and matching colours throughout too. While keeping the space open and vibrant.
This isn't to say that a freestanding dishwasher will look out of place in a modern kitchen. There are plenty of dishwashers with really modern styling that can finish off a space really nicely.
If you like freestanding dishwashers, try and find a black or stainless-steel model if you have a modern kitchen. This will complement things like a range cooker, or metal fridge, for example, and really add to the space.
Think About Your Other Big Appliances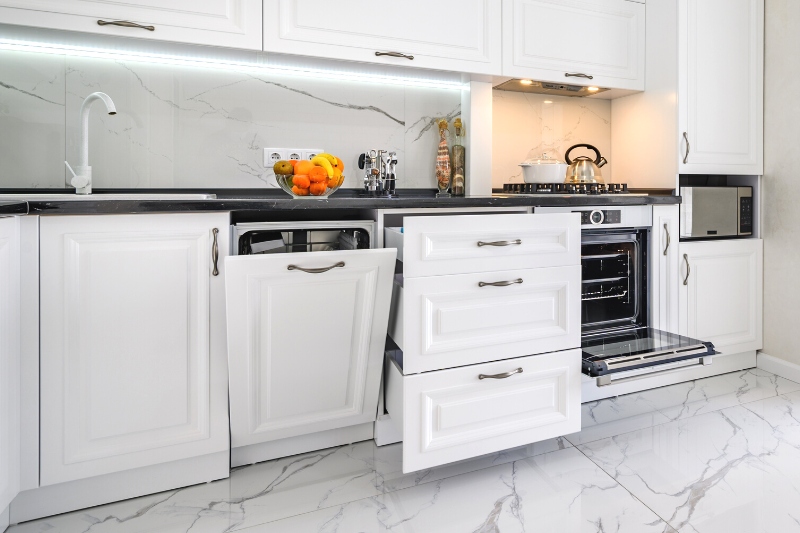 If your other big appliances like your oven, fridge and freezer, for example, are going to be integrated into the kitchen cabinets, then it makes perfect sense to have an integrated dishwasher as well.
Each appliance should complement the next. So, if most of your appliances are integrated, your dishwasher should be too.
If you're planning on creating a new kitchen with the appliances on show, then having the dishwasher on show as well might be really nice. As long as you choose the right dishwasher.
Again, a sleekly designed dishwasher will work in this space. However, if you can't find the perfect dishwasher to go with your other appliances, hiding it behind a cupboard door is always an option.
In Conclusion
If you have a smaller kitchen, integrated dishwashers are ideal for keeping the space looking as big as possible. The colour of your kitchen will match all the way round, and this offers a very nice modern layout and design.
If you want all your big appliances out on display, then a freestanding dishwasher is the choice for you. Just remember, though, to try and find a colour or material that works with your design. If you can't, the integrated route may be better for you.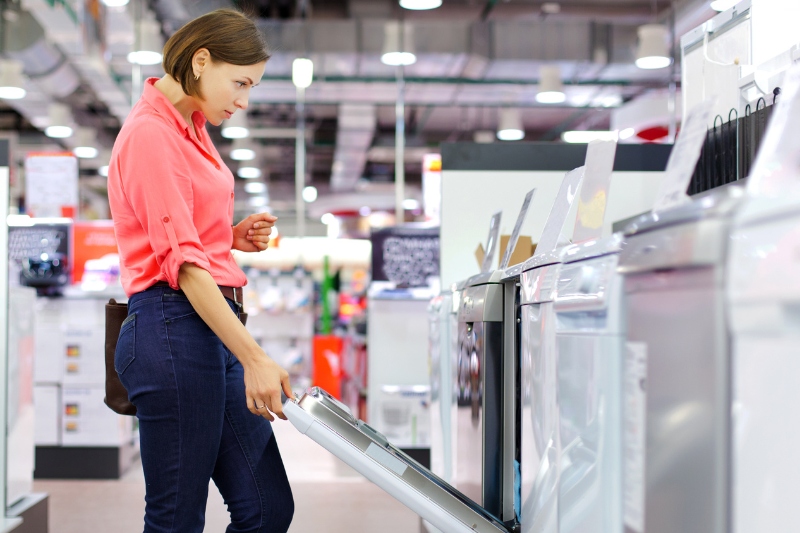 When deciding whether to have an integrated or freestanding dishwasher, make sure you consider style, value, practicality and layout. You'll want to find a freestanding dishwasher that compliments the design you're choosing perfectly and one that works with the size of your kitchen.
We have loads of dishwasher articles on In The Wash, including the best dishwashers available in the UK. That article is the best place to start to see what dishwashers are available and to begin making choices about whether your new dishwasher should be freestanding or integrated.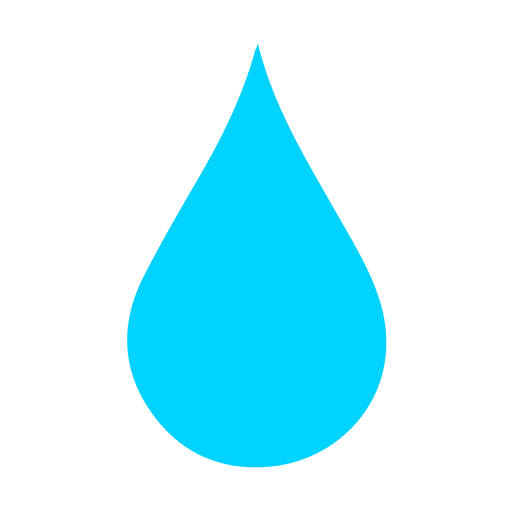 In The Wash is your guide to the best laundry and cleaning products, tips and tricks. Our mission is to solve the UK's cleaning and laundry dilemmas!