A lot of people may be surprised to learn that using a dishwasher can be much more economical than washing dishes by hand.
Dishwashers tend to use their water more efficiently than you do when you wash by hand, and they even use less energy to heat the water they do use. Of course, each dishwasher is different, and some available on the market are significantly more economical than others.
How Much Does a Dishwasher Cost to Run?
Energy costs
Dishwashers have an energy efficiency rating which ranges from D to A+++. Most models these days have an energy efficiency rating of at least A.
According to this article from Yahoo Finance, an A+++ rated dishwasher will cost about £23 in energy a year while an A rated machine will cost about £38 a year. This means that the energy savings from buying a more efficient model can add up over time.
Other costs
Besides energy costs, there are other costs involved in running a dishwasher:
Dishwasher tablets – Dishwasher tablets can work out to be awfully expensive. Tablets such as Fairy Platinum All In One can be as much as 21p each, which over the course of a year (based on seven tablets a week) can add up to £76.65 a year, which makes dishwasher tablets a bigger expense than the electricity used in running a dishwasher. Opting for a supermarket's own brand dishwasher tablets can bring the cost down to £0.10 a tablet or £36.50 a year, and you can save money by buying in bulk online too.
Upfront cost of buying the dishwasher – Dishwashers vary greatly in price, from less than £200 to over £1000. Dishwashers with the top A+++ energy rating tend to be more expensive than those with A+ or A++ ratings. Spending an extra £100 on a dishwasher with the top energy efficiency rating might not make sense if it's only going to save you £5-10 a year in energy costs.
Cost or repairs or replacements – It's worth remembering that the dishwasher with the cheapest upfront cost might not be the best option. It can prove to be a false economy if you end up needing to repair or replace the appliance after just a year of use. Instead of opting for the cheapest option, look for a model from a reliable brand that comes with a good warranty.
The Most Economical Dishwashers in the UK
We've researched the market and picked out five of the most economical dishwashers available in the UK. In choosing these dishwashers, we looked at the following factors:
Energy rating – We only selected models with good energy rating
Annual energy consumption – We looked for models with the lowest annual energy consumption in kilowatt hours (kWh)
Upfront cost – We picked models that present good value for money
Reliability – We looked for reliable brands and models sold with a guarantee
1. Amica ADF430WH Slimline Dishwasher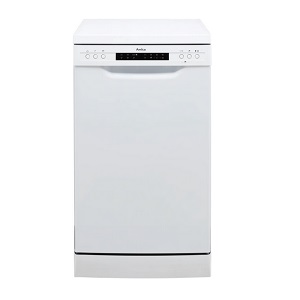 Annual energy consumption: 197 kWh
Warranty: 2 year manufacturer's warranty
Amica's slimline dishwasher's small size means that it is the ideal choice if your space is at a premium in your kitchen.
For homes in a hurry, this dishwasher even offers a 30-minute quick-wash cycle, ideal for that moment when dinner is nearly ready, and you've just discovered the cupboards are empty. It's affordably priced too, and is definitely one to consider if you're on a budget.
The machine benefits from a delay timer that lets you postpone the start of the cycle for up to nine hours meaning you can schedule the cycle for off-peak electricity periods even if you're away from home.
This is a nine-place setting dishwasher, which means that it is a good size for small families. The machine offers an economy wash cycle and a choice of five different wash temperatures.
2. Samsung DW50R4060BB Integrated Dishwasher
Annual energy consumption: 197 kWh
Samsung's DW50R4060BB fully integrated slimline dishwasher sits at the higher end of the price range, but it is a powerful, compact appliance that can run a full cycle in as little as 38 minutes.
If you don't have enough dirty dishes to fill a load, you can use the half load programme that will adjust the amount of water used to suit a smaller load.
At the end of the cycle, this Samsung dishwasher will even open the door by up to 10cm, allowing a flow of natural air into the machine for more hygienic and energy-efficient drying.
This dishwasher is fully integrated, so you will need a cupboard door for the front. The machine is compact and can hold nine place settings at once. You can also delay the start of the cycle by up to 24 hours, meaning you can take advantage of off-peak energy prices.
3. Hoover H-DISH 300 HDI 2D949-80 Integrated Dishwasher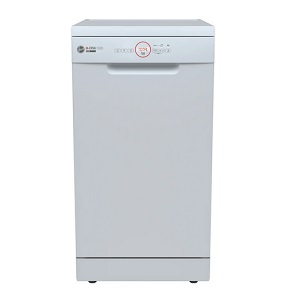 Annual energy consumption: 207 kWh
Warranty: 1 year manufacturer's warranty
Hoover's slimline dishwasher sits at a mid-range price point, and like both the Amica and Samsung machines, it offers a quick-wash programme for those dining emergencies. The machine offers a Condensing Drying function that uses the heat generated by the wash cycle to get rid of any stray water droplets without using too much extra energy.
The Hoover dishwasher has a greater capacity than the first two machines, with space for ten place settings as opposed to nine.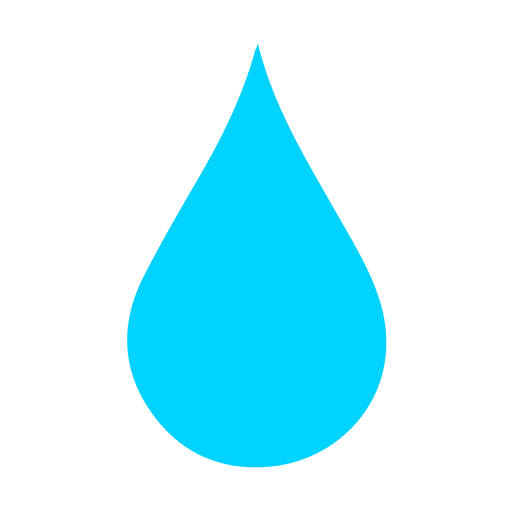 In The Wash is your guide to the best laundry and cleaning products, tips and tricks. Our mission is to solve the UK's cleaning and laundry dilemmas!