Everyone wants their clothes to stay looking new, but machine washing can often cause colours to fade. This is particularly true for dark colours such as black, navy and brown. Black jeans can almost become grey even after just a few washes.
There are several laundry detergents on the market that claim to prevent colour fade from even the darkest garments. Here are 5 of the best you can buy in the UK.
Detergents for protecting coloured clothes are available as washing capsules, powders or liquids, and come in a variety of pleasant fragrances too. All these products get good results and can prevent colour fading, giving buyers plenty to choose from.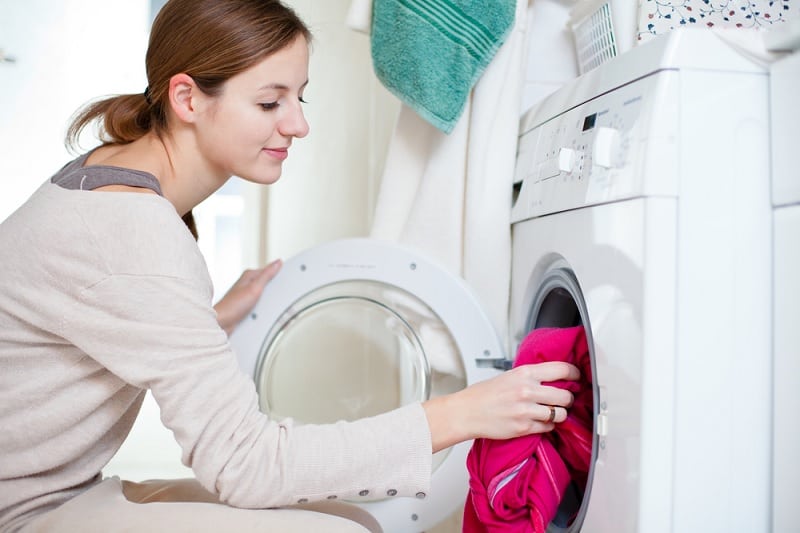 How to Wash Coloured Clothes
Use a specialised detergent
Specialised detergents formulated to protect coloured and dark clothes really do work. These products protect the fibres in clothes so they stay looking good, and they can also help hold the dye in place during the wash cycle. Detergents designed to protect coloured clothes also contain fewer damaging chemicals such as bleach.
Do your clothes really need washing?
Washing darker coloured clothes more frequently will make them fade quicker, so it's worth asking yourself if your clothes can last a bit longer without a wash. Of course, it's always a good idea to wash underwear and sportswear after a single wash. Otherwise, try treating stains and marks with stain remover or a sponge.
Wash dark colours together
When clothes are washed, dyes can run from darker clothes. If there are no lighter clothes to soak up any dark dyes, the dye is reabsorbed into the dark clothes.
Turn clothes inside out
Turn garments inside out when washing as the surface exposed to the wash cycle receives the most wear, causing the dye to fade quicker.
Use cold water
Dark colours tend to fade more quickly when washed in warm temperatures, as the heat encourages the dye to loosen from the fibres in the fabric.
A liquid detergent may produce better results at lower temperatures on dark clothes, as powder sometimes doesn't fully dissolve and can leave a dull residue on clothes.
Use a short washing cycle
Ideally, it's a good idea to select a short wash cycle when washing dark clothes, to prevent the dye from running and fading.
Drying coloured and dark clothes
Dark and black clothes are best dried naturally and not in tumble dryers if possible. Try to hang the clothes to dry or dry flat, and if drying outside always avoid direct sunlight.
If you have no choice but to use the tumble dryer, try to remove the clothes whilst still slightly damp.