Everyone wants their clothes to stay looking new, but machine washing can often cause colours to fade. This is particularly true for dark colours such as black, navy and brown. Black jeans can almost become grey even after just a few washes.
There are several laundry detergents on the market that claim to prevent colour fade from even the darkest garments. Here are five of the best you can buy in the UK.
Detergents for protecting coloured clothes are available as washing capsules, powders or liquids, and come in a variety of pleasant fragrances too.
All these products get good results and can prevent colour fading, giving buyers plenty to choose from.
Best Detergents for Coloured Clothes in the UK
1. Ariel 3 in 1 Colour Washing Capsules
Type: Capsule
Scent: Lemon
Ariel 3 in 1 colour washing capsules may be small, but they offer powerful cleaning capabilities. Each capsule consists of three cleaning compartments in one pod that clean, protect and remove stains from clothes.
Unlike some washing capsules, these are intended specifically to protect coloured clothes from fading.
They also give your washing a really fresh smell, and are compact and easy to store, easy to use and perfect for students, house shares and holiday homes where sharing a large box or bottle of detergent isn't always practical.
Because the detergent is sealed in the pod, it's not possible to treat stains directly as with some detergents. Also, even though the capsules are easy to store, it's essential that they are stored away from children.
One downside compared to other detergents is that you can't use these to treat stains directly, as the detergent is sealed in the pod.
2. Ecover Colour Laundry Liquid Apple Blossom & Freesia
Type: Liquid
Scent: Apple Blossom & Freesia
Ecover's colour laundry liquid has an all-natural formula that uses only plant-based and biodegradable ingredients.
These natural ingredients leave washing clean and smelling great whilst still being gentle on both skin and coloured garments.
This one laundry liquid can be used on both whites and coloured garments, and is great at tackling tough stains.
After multiple washes, this laundry liquid can even reduce bobbling on cotton clothing.
This detergent is great for sensitive skin, all of the ingredients in this laundry liquid are plant-based and vegan friendly, the bottle is made from recycled plastic and is made in Ecover's Zero Waste factory.
While this laundry liquid is very gentle and kind to the skin, the scent isn't as strong as some of the alternatives.
3. Persil Colour Washing Powder
Type: Powder
Scent: Fresh
Persil Colour Washing Powder uses colour protect technology to protect coloured clothes from fading, and also wash boosters to help remove powerful stains.
The combined power of the wash boosters and colour protect technology means that clothes can be cleaned effectively yet gently at lower temperatures, protecting the fibres in clothes which in turn keeps colours looking vibrant for longer.
This washing detergent also receives favourable reviews online for its excellent cleaning properties and its ability to keep colours from fading.
This washing powder is available in large packs, which is great for families.
One downside is that because it's a powder detergent, it's not as easy to pre-treat clothes compared to a liquid detergent.
4. Ariel Colour & Style Washing Liquid
Type: Gel
Scent: Fresh
Ariel Colour & Style Washing Liquid is designed to keep coloured clothing looking bright and vibrant wash after wash, while still being tough on stains.
One of its selling points is the pre-treat cap, which allows precise treatment of specific stains, and also allows detergent to be measured out precisely.
The cap features a spreading surface and flexible fins which allow you to spread and scrub the stain before washing.
The cap can also be filled with the detergent and placed into the washing machine drum before a wash. In addition to being kind to clothes, this product is also gentle to those with sensitive skin.
This washing liquid can be bought in a bottle providing around 24 washes, and although it's not cheap the general opinion amongst those who've used this product is that it's worth the price for the excellent stain removal capabilities and for protecting coloured clothes well.
The only real disadvantage of this product is that some users find the cap difficult to open.
5. Woolite Detergent Extra Dark Protection
Type: Liquid
Woolite Detergent Extra Dark Protection is intended to protect clothes with dark patterned fabrics and keep the colours look intense and brand new.
Our clothes tend to fade in the laundry due to repeated exposure to chemicals and mechanical wear, and this detergent promises to protect against this damage.
It doesn't contain any harsh chemicals such as bleach, or any phosphates, which can cause fibres to fray and damage clothes – but it still has sufficient cleaning power.
This product is one of the best laundry detergents in the UK for dark clothes, but it can be hard to find in the shops and may need to be purchased online.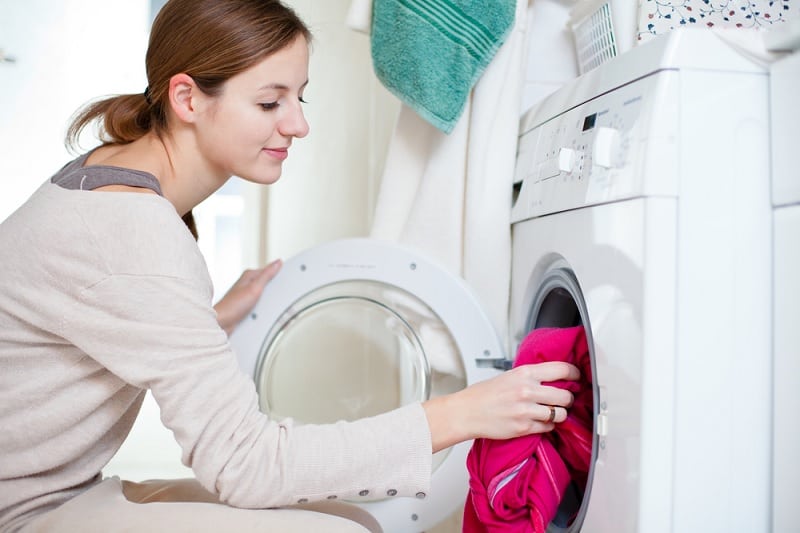 How to Wash Coloured Clothes
Use a specialised detergent
Specialised detergents formulated to protect coloured and dark clothes really do work. These products protect the fibres in clothes so they stay looking good, and they can also help hold the dye in place during the wash cycle. Detergents designed to protect coloured clothes also contain fewer damaging chemicals such as bleach.
Do your clothes really need washing?
Washing darker coloured clothes more frequently will make them fade quicker, so it's worth asking yourself if your clothes can last a bit longer without a wash. Of course, it's always a good idea to wash underwear and sportswear after a single wash. Otherwise, try treating stains and marks with stain remover or a sponge.
Wash dark colours together
When clothes are washed, dyes can run from darker clothes. If there are no lighter clothes to soak up any dark dyes, the dye is reabsorbed into the dark clothes.
Turn clothes inside out
Turn garments inside out when washing as the surface exposed to the wash cycle receives the most wear, causing the dye to fade quicker.
Use cold water
Dark colours tend to fade more quickly when washed in warm temperatures, as the heat encourages the dye to loosen from the fibres in the fabric.
A liquid detergent may produce better results at lower temperatures on dark clothes, as powder sometimes doesn't fully dissolve and can leave a dull residue on clothes.
Use a short washing cycle
Ideally, it's a good idea to select a short wash cycle when washing dark clothes, to prevent the dye from running and fading.
Drying coloured and dark clothes
Dark and black clothes are best dried naturally and not in tumble dryers if possible. Try to hang the clothes to dry or dry flat, and if drying outside always avoid direct sunlight.
If you have no choice but to use the tumble dryer, try to remove the clothes whilst still slightly damp.
Can You Use Any Detergent on Coloured Clothes?
Whilst you could use any detergent that doesn't contain bleach on coloured clothing in a pinch, it is not advisable in the long term. Coloured garments can fade much quicker than light or dark clothing, and the best way to tackle this issue is to use a laundry detergent that is gentle on coloured clothing.
For best results, you should use a detergent that is either specifically designed for coloured clothing, or that has been proven to be gentle on coloured garments. Many modern detergents can be used on both white clothing and colours, however that doesn't apply to every detergent you will find.
Is Non-Bio Better for Colours?
The key difference between bio and non-bio detergent is that bio detergents have enzymes that break down the proteins in food or grease. Unfortunately, these same enzymes can damage the proteins in some fabric dyes, and as a result, you are usually better off using non-bio detergent on coloured clothing.
In addition, biological detergents often have added bleaching agents, and this can damage the dyes in coloured clothing too.
By comparison, the ingredients in non-biological detergents are much more gentle, which is why this type of detergent is most commonly recommended for kids' clothing or sensitive skin.
Conclusion
If we had to pick just one detergent for coloured clothes to recommend, it would be Ariel's 3 in 1 Colour Washing Capsules. They smell great, are easy to use and are trusted and highly rated by thousands of users.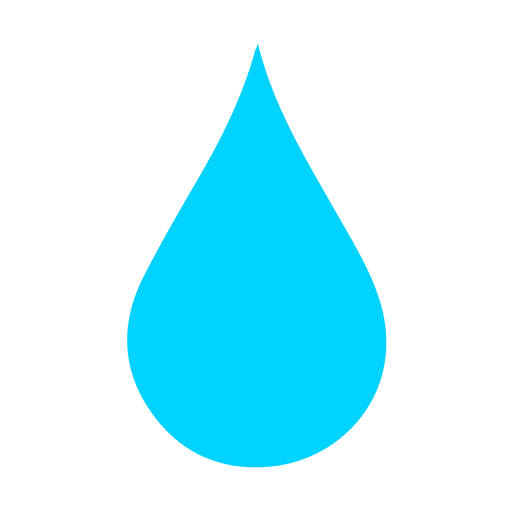 In The Wash is your guide to the best laundry and cleaning products, tips and tricks. Our mission is to solve the UK's cleaning and laundry dilemmas!