Irons are getting increasingly more technical, and although some of them can be fairly expensive they can help to smooth out those pesky creases in no time at all. When you're looking to buy a steam iron you will need to think about the features and functions that you're willing to pay for, and ultimately use. You may also need to consider the size and weight of the iron as some can be quickly big and bulky, and may therefore be hard to use.
Best Steam Irons in the UK
Below are our reviews of 5 of the best steam irons on the market in the UK in 2018. Some of the things we looked for when compiling this list included:
Water capacity – The larger the capacity, the less frequently you'll need to refill your steam iron. Ideally you want a capacity of around 400 ml.
Cord length – Good steam irons have long power cords so you can use them wherever you need to. Many steam irons also have safety features to keep the cord out of your way while you're ironing and prevent accidents.
Auto–off function – Leaving a hot steam iron on when you're interrupted could be dangerous, but thankfully most steam irons now have an auto-off function that turns the iron off after a set period of time.
We hope these reviews help you choose the perfect iron for your home!
1. Philips GC4526/87 Azur Performer Plus Steam Iron
The Philips GC4526/87 Azur Performer Plus Steam Iron can offer up to 50g of steam every minute, on a continuous steam cycle. The 300 ml water tank is quite impressive, and the iron itself comes with a sideways door for ease of use.  This means that the water can be poured in easily, without worrying about spilling it everywhere.
With a modern-looking black and silver main finish, and a variety of colours allowing you to easily pick out the dial and various functions, this steam iron will look good in any kitchen.  Weighing 1.57 kg and measuring 16 x 32 x 14 cm, the Philips-GC4526/87 does have a bit of weight to it.
This model could be ideal for those who like to use a lot of steam while they iron, but the downside is that it's not always easy to see how hot the iron is.
The Philips-GC4526/87 is a good all-round iron that could be ideal if you have a lot of laundry to tackle, but it's fairly heavy and the large shape means that many may struggle to pick up and use the iron for more than a few minutes at a time.
See on Amazon
2. Russell Hobbs Supreme Steam Traditional Iron 23060
The Russell Hobbs Supreme Steam Traditional Iron 23060 has a charming purple and white finish, and a soft-touch dial and handle for ease of use. With 40 g of continuous steam, and the option to use the 110 g shot of steam, the Russell Hobbs Iron has a traditional construction and comes with a 300 ml tank.
The white dial and buttons make these functions easy to see, and the vertical steam that the iron offers means the steam will reach the places it needs to.  Weighing 1.13 kg, and measuring 28.5 x 13 x 14.5cm, the Russell Hobbs Supreme Steam Traditional Iron 23060 is smaller than some models, and it's lighter too.
The lightness means it can be used for much longer, so those who are unable to lift heavy items may find this iron is ideal. However, there does seem to be a bit of a design flaw, in that the steam button tends to get stuck, which could be quite a nuisance if you no longer need steam, or you wish to use this function intermittently.
See on Amazon
3. ANSIO 2000 Watts Steam Iron
The ANSIO 2000 Watts Steam Iron comes complete with a very handy 10-foot power cord, and a 15g a minute steam output. This particular iron has been designed to give users a smoother ironing experience, which makes it ideal for anyone who likes their clothes to be as smooth as possible, without putting much effort into ironing.
Measuring 29 x 15.8 x 13.8 cm and weighing 1.18 kg, the ANSIO steam iron only has a 200 ml water tank, which is a lot smaller than many other models. This potentially means that if you have a lot of laundry to iron, you may have to keep filling the water tank up. The pleasant light purple and white finish give it a clean and modern finish, making the buttons and dials easy to see.
With a precise temperature setting, users can perfectly match the iron's temperature to the type of clothing they are ironing. This potentially means there will be fewer burned clothes and even fewer clothes that just don't want to give up their wrinkles.
One of the downsides of this particular iron is that it doesn't have a place to wrap the cord around, making it not as easy to use as it could be.
See on Amazon
4. Bosch TDA3020GB Power III Steam Iron
The Bosch TDA3020GB Power III Steam Iron comes with a strikingly modern black and silver finish, making it ideal for those who are looking for an iron that has a more robust finish. The Ceranium Glissee soleplate is multi-directional which means more of the garment's surface is covered in steam, for a simpler ironing experience, helping the user to get their ironing done a lot quicker.
The ergonomic handle certainly makes the Bosch steam iron more comfortable to use than some irons, and the 170g steam shot is very impressive. Measuring 12.1 x 29 x 15 cm, and weighing 1.5 kg, the Bosch is a good size, although it is a little heavy. There is a tendency for this iron to drip water while it is being used, so it could make those dry clothes wet again. However, with its simple ironing experience makes the TDA3020GB relatively easy to use.
See on Amazon
5. Braun TexStyle 7 Steam Iron TS 745A
With its very sharp, pointed finish, the Braun TexStyle 7 Steam Iron TS 745A comes with a powerful steam function that offers 50g of steam a minute, or a shot of steam at 200g. With an auto shut-off function when it's placed vertically, users could potentially save energy.
The black/silver/grey finish gives the impression that the Braun TexStyle means business. Measuring 28 x 11 x 13 cm, and weighing 1.4 kg, this steam iron was voted Which's Best Buy steam iron in November 2016.
The precision tip ensures that steam is brought closer to the edge of the iron, in fact, as much as 50% closer compared to many other irons. The 400 ml water tank is perfect for those large piles of laundry, but the 2.5 cable may not be long enough to reach all of the ironing board. This potentially means ironing clothes is a lot harder than it really needs to be.
See on Amazon
How to Choose an Iron
In a nutshell, an iron is a small, handheld appliance used to remove wrinkles and creases from fabric. That sounds simple enough, but finding an iron which you can rely on for years to come can quickly become a headache.
Irons are one of the most common household appliances in the UK, so we've put together this guide to help you choose the right one. Once you've taken the time to reflect on what you need from your ideal iron, choosing one will be much easier.
What do you need from your iron?
There's no such thing as a single best iron that will suit everyone, so you need to think about what your particular requirements are when looking for an iron.
Maybe you're a business executive and you need a quick, portable travel iron to make sure you look your best when visiting clients or attending meetings. Maybe you're a busy parent with a seemingly endless pile of clothing that needs to be ironed.
As well as thinking about your lifestyle, you should consider the types of fabrics you will be working with. Will you mainly be ironing shirts, or do you have lots of delicate fabrics that need ironing? Purchasing an iron that works for you and your lifestyle is the first and most important step in making a worthwhile investment.
What kind of iron do you need?
Once you decide what sort of jobs your iron needs to be able to handle, you can make a decision as to what type of iron you need. There are 3 popular types typically found on the market nowadays:
Dry Iron
A dry iron is a steam-free iron. It's essentially a more old-fashioned kind of iron, and is becoming harder to find.
Dry irons are typically used for small wrinkles or to freshen up clothing, but they are also useful for ironing delicate materials such as silk, which might be damaged if you were to use a steam iron.
An example of a dry iron is the Philips GC160/02 Affinia Dry Iron.
Steam Iron
Steam irons are the most common kind of iron nowadays as they are generally easier and quicker to use than dry irons. A steam iron uses steam to penetrate deeper into fabrics, tackling deeper wrinkles or heavier fabrics.
One of the most popular steam irons in the UK at the time of writing is the Morphy Richards Turbosteam Iron, which lets you adjust the amount of steam produced depending on how tough the creases you're tackling are.
Steam Generated Iron
A steam generated iron is similar to a typical steam iron, but generates more steam for extra-tough jobs and larger loads. As you'd expect, steam generated irons are usually more expensive than regular steam irons.
There are two sub-types of steam generated irons:
Pressurised: Pressurised steam generated irons provide a larger output of steam – around 100-120 grams of steam per minute. One example of a pressurised steam generated iron is the Morphy Richards 333005 Power Steam, which has 4.5 bar pump pressure to give 120g of constant steam output.
Unpressurised: Unpressurised steam generated irons output anywhere from 80-180 grams of steam per minute.
Both pressurised and unpressurised steam generated irons are ideal for heavy fabrics or for quick results, as they generate steam to effectively surround each fibre in a fabric.
If you are having trouble choosing between a dry iron or a steam variety, it is important to remember that a steam iron can be used dry – but a dry iron only has one setting.
There are also other kinds of specialised irons such as travel irons, which are small, lightweight and portable and designed to be used while travelling.
For the average person, a steam iron will be best. Most irons sold in the UK these days are steam irons, and irons of other types are usually clearly marked.
Which features and specifications do you need?
Modern irons come with a wide array of specialised features to ensure quality results and safe usage. These features differ from iron to iron, so it is important to look for an appliance which fits the tasks it will be used for.
Wattage: Look for an iron with higher wattage if you are looking for more power and less heating time – so you can get the job done quickly. What is a higher wattage? Anything over 2500W should give you a good amount of power. One example of a powerful iron is the Bosch TDA5070GB Steam Iron, which offers 3050 watts of power.
Auto Shut-Off: Irons which come with auto shut-off will turn off after being left unused for a set period of time. This is a common safety precaution that most irons feature these days.
Capacity: This refers to the capacity of the water tank in a steam iron. The bigger the tank, the longer the iron will produce steam for before it needs to be refilled. Steam generator irons use more water to produce more steam, so a bigger tank is even more useful in this case.
The average capacity of a regular steam iron is around 300-400 ml, while steam generator irons tend to have a capacity of around a litre.
Anti-Drip: The anti-drip feature keeps water from dripping from the steam holes in the soleplate of an iron, to keep your work area and fabrics safe and clean.
Lengthy/Retractable Cord: Depending on the layout of your abode, having a longer cord could be of benefit – or necessary – while ironing for better manoeuvring. A retractable cord allows for easy storage and ease of use.
Continuous Filling: This feature allows you to refill the tank of your steam iron while it is still powered on, saving you the time of turning it off and allowing it to reheat after it is filled.
Anti-Limescale: Due to the high heat and moisture or due to using tap water in a hard water area, limescale can gradually build up over time in steam irons. An anti-limescale feature prevents and removes limescale as the iron works, so purchasing extra products to clean your iron is not necessary. An example of an anti-limescale iron is the Bosch TDA5070GB Steam Iron.
If you are worried about using hard water in your steam iron or steam generator iron, using distilled or specially purchased iron water instead should keep your appliance in great working shape and prevents build-up.
Steam Shot: A quick shot of extra steam is pressed through the soleplate, allowing for even deeper penetration into wrinkles and tough-to-deal-with fabrics. This is a common feature you will find in many steam irons.
Vertical Steam: Having a vertical steam feature on your iron allows it to perform much like a clothes steamer. It is best used on fabrics or garments that are hanging, to gradually remove wrinkles from more delicate fabrics. An example of an iron with a vertical steam feature is the Philips GC2040/20 Easy Speed Steam Iron.
Steam Output: The steam output is the amount of steam that your iron produces. The more steam produced, the better and faster wrinkles in garments can be removed. Steam generator irons produce more steam than regular steam irons, so if you want a job done quickly and efficiently, a steam generator iron may be your best option.
The importance of the soleplate
The soleplate of an iron is the metal base with which you glide over the fabrics you are ironing. There are four main types of soleplates:
Aluminium: Aluminium soleplates are susceptible to wear and tear quite quickly, and are not non-stick – which may cause ironing to become a hassle by sticking to the fabrics as you go. However, they do keep heat quite well and tend to be inexpensive if you are looking for a budget-friendly option.
Ceramic: These soleplates are non-stick and highly durable. Because they retain and spread heat quite well, they offer the best quality results while being user-friendly and easy to handle. One popular iron with a ceramic soleplate is the Russell Hobbs 21370 Steamglide Professional Iron.
Stainless Steel: Stainless steel is known to scratch quite easily if not used with care, but it does spread and keep heat quite well.
Coated Non-Stick: The non-stick coating on these soleplates allows them to effortlessly smooth wrinkles without getting caught. The coating is durable and holds heat very well. This isn't exactly a different kind of soleplate, but rather a quality that soleplates made from different materials can have. For example, the Russell Hobbs 21370 mentioned above features a non-stick ceramic soleplate.
While you are considering what sort of soleplate would work best for your situation, also think about what you will be ironing. Bigger is usually better in the world of soleplates, as this allows more surface area to be covered with each stroke, lessening the time needed to complete a job.
How do irons work?
The modern iron works as follows:
Water is heated within a chamber
When this water is heated into steam it moves to the plate
Finally, the combination of steam escaping through an arrangement of holes on the underside of the plate (along with the heat of the plate and, to a lesser extent, the amount of pressure applied) causes the fibres of the fabric to moisten and relax.
The principle above provides the basic engineering of the conventional steam iron. This iron is recommended for the "iron as you go" user, who may only iron garments as and when required.
Some more info for choosing a steam iron
Here are some more things to consider when buying a steam iron:
The time it takes to iron a garment (and therefore the efficiency of the iron) is largely correlated to the steam output. In short, the more steam, the quicker the ironing.
Observations to consider when contemplating purchase of a steam iron should largely relate to the number of holes through which steam can escape. The more holes the steam can travel through, the quicker the relaxation of the garment fibres.
It is fairly normal for steam irons to have a variety of settings which mainly determine the heat of the plate, however models exist which block or open certain steam holes giving the user great control over the amount of both steam and heat transfer.
The accepted standard retail price of a steam iron is around £30.
High-pressure steam irons
In high-pressure steam irons, water is stored in a separate reservoir. It is then fed into a separate chamber where it is heated. When the trigger is pressed on the hand-held plate, steam from the hot water is fired out of the chamber, is forced down the connection to the hand held plate where it is then pressured through the holes on the underside of the plate.
This high pressure and high heat combination mean that garment fibres are penetrated deeply and aggressively. This has the benefit of making it significantly more efficient in terms of both speed and quality of ironing.
Most sources agree that an increase in >50% of ironing time is achieved with a high-pressure steam iron. In terms of maintenance there are no water filters or cartridges to replace, just a small-scale collector near the boiler which needs periodic rinsing (like the build-up of lime scale in a kettle).
Possible hindrances of the high-pressure steam irons are that they take up more space than the simple steam iron and that due to the aggressive heating technique, they can be less economical and use water more rapidly. This said, they are ideal for a user who has a large variety of garment types, whose volume of ironing demands and the regularity with which they are required are industrious.
These irons are ideal for families which may require a combination of uniforms, hard attire and denim clothing. The price tag attached to these irons is more often than not over £100. A good value model is the Russell Hobbs 23391, while a more high-end and expensive iron is the BOSCH TDS6081GB.
Some final tips
If you're still struggling to decide which iron is for you, have a scan through these top tips:
The larger the plate, the more surface "ironed". So bigger really is better.
Buy for your ironing needs. The price will be appropriate.
A retractable cord makes storage easier for those for whom storage is at a premium.
Contrary to some logic, a heavier iron to move will in fact make your workload less as the weight of the iron will provide the pressure in weight that you would other use in downward force.
More holes = more steam. It is generally accepted that the higher the percentage of plate area covered by steam holes, the higher the rate of efficiency.
The more shine a plate has, the lower the chance of sticking to garments.
The narrower the point at the end the better, as this will allow for more advanced handling around tricky areas such as buttons and collars
Steam Iron FAQs
Are you on the market for a new steam iron or simply looking for new ways to utilise the one that has been sitting unused? Steam irons can be a beneficial and versatile addition to any household. Whether for everyday use or occasional tasks, here are some answers to frequently asked questions.
Are steam irons better than regular irons?
A steam iron converts heavily heated water into steam, targeting the individual fibers of a fabric. When compared to traditional irons, which simply heat an area without entirely enveloping any single fibre, steam efficiently removes wrinkles, with longer lasting results.
Do steam irons need water? What kind of water is best for steam irons?
It is recommended to use distilled water in your steam iron to prevent build-up from forming inside of the holding tanks and heating elements. The water is added to the holding tank, super heated (to around 100 degrees Celsius) within the iron, and comes out in the form of steam through the holes in the soleplate.
Can you use a steam iron to kill bedbugs?
Yes, steam irons can be used to kill those pesky bedbugs! Try this method:
With your iron on the highest temperature and steam setting, use quick strokes to iron your mattress completely. Do this on both sides to ensure you're reaching as many bugs as possible. It is best to work in small segments, as this gives the bed bugs in that area less time to escape further down into the mattress.
Iron around all of the mattress' crevices and perimeters thoroughly, as bed bugs like to hide in these areas.
Use your steam iron to iron other bedding items such as pillows and quilts as well.
Repeat this process monthly, as bed bugs are able to live for a long period of time without any food (a.k.a. you – yuck).
Can you use a steam iron to remove wallpaper?
Yes! Although it may be a slow process, using a steam iron is an effective and cost-efficient method to remove unwanted wallpaper.
To remove wallpaper using a steam iron:
If your iron has a "steam" button, press this a couple times to loosen up the glue holding the wallpaper to the wall.
With the steam iron in one hand and a putty knife in the other, slowly move your iron up the wall. Following the steam iron, use the putty knife to scrape away the loosened wallpaper.
Be sure to move slowly and safely.
Do steam irons turn themselves off?
An auto-off feature on your steam iron is a mechanism which puts your iron into standby mode after a certain amount of time not in use. This completely turns off the heating plate, ensuring safety and removing the risk of a fire. Many modern steam irons come with an auto-off function, but this does not go for all of them available on the market.
What sort of features should I look for when purchasing a steam iron?
When looking to purchase a high-quality steam iron, look for the following features:
Auto-off
Anti-drip
Auto-clean
Large holding tank (>8 ounces)
Non-stick soleplate
Stainless steel soleplate
Adjustable steam
Extra large heel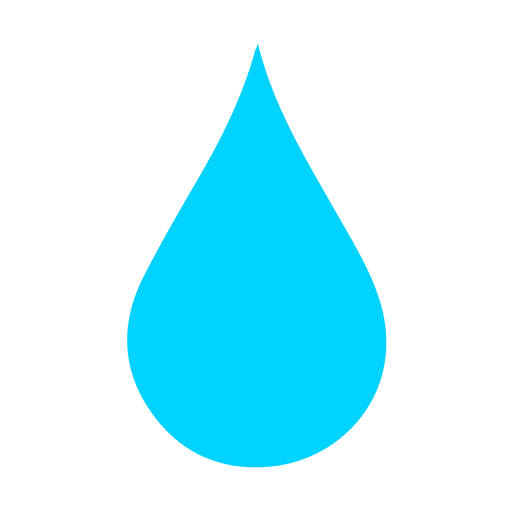 In The Wash is your guide to the best laundry and cleaning products, tips and tricks. Our mission is to solve the UK's cleaning and laundry dilemmas!