A handheld garment steamer can be very handy to have in the house for removing creases without having to get the iron out. They are also very useful for refreshing clothes when travelling.
Shirts, dresses, trousers; you name it, you can steam it. Depending on the model you choose, you can grab a garment steamer from as little at £15 if you shop around.
If you frequently find yourself getting the ironing board out at a moment's notice to get that shirt looking crisp instead of creased, then a handheld garment steamer could save you a lot of time and effort.
If you're travelling with a suit or dress for an important interview, a meeting or a wedding, you want to be able to get any creases out of it before the big event.
A handheld steamer (also known as a travel steamer) is a small and useful gadget for doing just this.
Travel steamers can be used for removing wrinkles from shirts, dresses and any other kind of clothing. You can also use one to remove creases from upholstery, table liners and bedding.
Steaming clothes does not fully eliminate the need for ironing, but it can improve the look of clothing quickly and you can freshen up items by adding a small amount of Febreze into the water.
Finding reviews online and also watching any videos the brand has made about the product can be super helpful when making the decision of which clothes steamer to purchase. To help you out, here are some of the best handheld clothes steamers in the UK.
Best Handheld Clothes Steamers in the UK
1. Philips 3000 Series Handheld Steamer with Pouch
Wattage: 1000 W
Water tank capacity: 120 ml
The Philips 3000 Series steamer is designed to be compact, light and foldable while still offering plenty of steaming power for your clothes.
Now, in actual use, some users of this steamer have found it to be heavier than they imagined. However, they loved the power and steam it produced.
The tank of this steamer is 120 ml, and it detaches from the body for easy refill. It is located at the back of the steamer, which offers a nice balance to the whole machine.
It creates steam in about 30 seconds, and the tank can easily do an outfit or two without needing to refill it.
Philips state that this steamer is ideal for a quick touch-up of garments at home or on the go. Now, this steamer certainly won't fit into a handbag, but it will fit into a small suitcase with plenty of space left over.
It looks really smart and is really practical for removing creases from clothes when it matters wherever you are.
2. Tefal Pure Tex DT9530 Clothes Steamer
Wattage: 1700 W
Water tank capacity: 200 ml
This Tefal steamer has a very clever steaming head design that makes it really practical for loads of applications.
It comes with three heads: a microfibre head for removing dust, hair and lint, a velvet attachment for better crease removal and a steam bonnet to ensure no water drips land on your clothes during use.
It also features a fragrance diffuser. Pop this on the end of the steamer, and it produces a lovely fragrance.
You can either use this to freshen up your clothes or to freshen up your home. And it takes just about any fragrance you can imagine, so you don't need to buy Tefal branded fragrances for it.
Switching the heads of this steamer is nice and easy as they are all magnetic. What makes this steamer really interesting, though, is the speed and power.
It has a 1700-watt heating element for continuous steam and is rated at 30 grams of steam a minute. That is 10 grams more than the steamer above.
3. SparkPod 1500W Clothes Steamer
Wattage: 1500 W
Water tank capacity: 260 ml
With a 260 ml water tank and a 1500-watt heating element to produce steam, this steamer has plenty of power and water to get an impressive amount done quickly.
It is ideal for curtains and clothes and gentle on every fabric it touches. It even has a couple of different heads to ensure you have everything you need to steam anything you need to.
There are a lot of safety features on this steamer, which is great to see. Firstly, it has a safety shut-off valve and overheating protection. It also switches to idle mode after eight minutes and automatically shuts off when not in use.
Because of the large tank, this one is a bit heavier than most on our list. However, it is really efficient at steaming clothes and getting rid of creases.
We'd say this steamer is ideal for home use. If you're looking for a travel steamer, though, other products with a smaller tank may be better suited to your needs.
4. Tefal DT7050 Clothes Steamer
Wattage: 1100 W
Water tank capacity: 150 ml
This is the best clothes steamer for you if this is your first one. It has one mode for all fabrics, so it is really easy to use. It is also easy to fill up, and the 150 ml tank lasts for about eight minutes of continuous steaming.
It also features a two-metre-long cable, so you can steam curtains without being restricted by the power cord. It also has a hook for the door, so the cable is easily managed too.
Lastly, it also comes with a fabric brush and steam bonnet, with plenty of helpful tips on how to use both attachments.
The travel bag included means that taking it in a small suitcase is really easy. And although it isn't the smallest gadget in the world, it certainly won't take up much space, and it is lightweight when in use too.
5. Morphy Richards Express Steam 361000 Handheld Garment Steamer
Wattage: 1750 W
Water tank capacity: 260 ml
This is the most powerful clothes steamer on this list. It has a 260 ml water tank that produces 35 grams of water per minute. And it produces steam in just 35 seconds. This is all thanks to a very powerful heating element.
The controls on this steamer couldn't be easier. You have two modes: eco and turbo. Using the eco-steaming mode for freshening up clothes makes the steam last much longer. But for heavier creases, the turbo mode makes light work of them.
Because of the larger tank and heating element, this isn't the lightest steamer on this list. However, the tank is positioned on the bottom of the unit. So, it is really well-balanced during use, and this makes it very comfortable.
How to Choose a Handheld Clothes Steamer
Choosing a handheld clothes steamer really depends on what you want to use it for.
Of course, you want it to steam clothes, and any from our list will do that. However, do you want to do large batches of clothes? Or take the steamer with you on important business trips?
Having a think about what you want your steamer to do will really help you find the perfect one for your needs.
Power
The amount of steam a steamer can produce is determined by a few things, but it is mainly down to the heating element.
The bigger the heating element (usually measured in watts), the more steam it produces, and the quicker it can produce steam when you first plug it in.
Some of the steamers above have 1500 to 1700-watt heating elements which means they can produce steam in about 20-30 seconds, for example.
Tank size
There are two reasons why tank size is important. The first is that running out of water while steaming can be frustrating. The second is that the bigger the tank, the heavier it is.
Finding the right balance is crucial to finding the right steamer. A very small water tank will need to be refilled much more often than a larger tank.
However, if you only need it for a few items at a time, and would prefer a lighter-weight steamer, then a smaller tank may be better for you.
A larger tank can produce more steam for a longer period, but it isn't as lightweight as a steamer with a smaller tank when full. However, this can be better for someone wanting to steam curtains or lots of clothes in one go.
Attachments
Even a steamer without any attachments at all is going to get all the creases out of your clothes.
However, there are plenty of steamers that come with really handy attachments. One of the handiest for me would be the hair removal attachment, as thanks to my blonde Labrador, wearing black is nearly impossible.
Portability
If you want to take your steamer with while travelling, portability is really important. Having a huge handheld clothes steamer in your suitcase is going to be frustrating.
The larger steamers are often ones with larger tanks and more powerful heating elements. So, if you choose a steamer with a smaller tank that heats up a bit slower, this will ensure it is as compact as possible while you're on the road.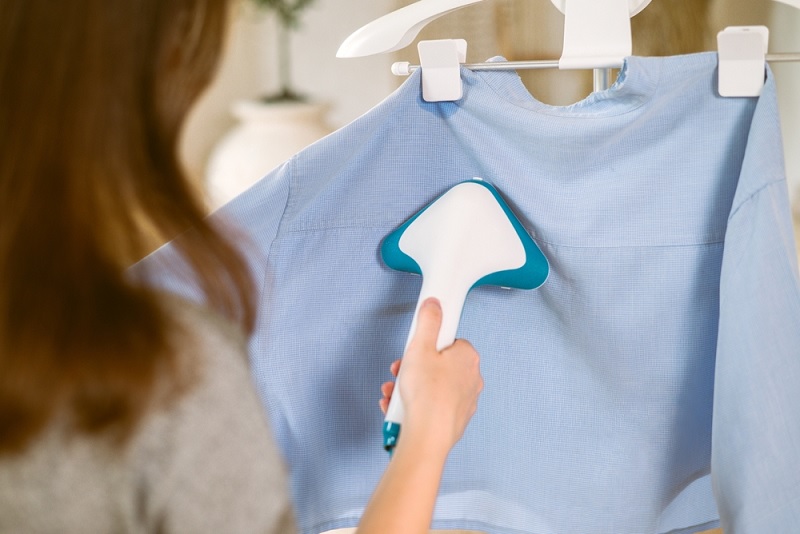 Handheld Clothes Steamer FAQs
Are handheld clothes steamers worth it?
Handheld clothes steamers can be a fantastic investment. You can use them to steam your curtains and any other soft furnishings.
You can also use them to steam your clothes at home or while travelling too. If you find yourself with wrinkled clothes often and have no time to iron them, a handheld steamer can be your best friend.
So, if you want to look your best, a steamer is well worth it.
Is using a handheld clothes steamer better than ironing?
Clothes steamers are not exactly better than ironing, but using one can be beneficial. Handheld clothes steamers are faster than irons.
There's no need for an ironing board; steamers can be brought to the clothes. Steamers also often heat up faster than irons. Plus, steamers do not compress the fabric in your clothes, either, so they are gentler than irons.
Do steamers get wrinkles out?
Yes, they do. Many people use steamers to get rid of creases and wrinkles from clothes packed away in suitcases, for example.
A lot of business people travel with a steamer to ensure they look their best. Steamers are fantastic for getting rid of wrinkles and are often much quicker at doing so than an iron.
Can you steam clothes instead of washing them?
If you have no way of washing your clothes, you can use a steamer. It removes wrinkles really quickly and kills germs in the fabric. It also gets rid of odours in the fabric too.
Some washing machines even have steam cycles now, which proves just how good steam is for cleaning clothes.
Conclusion
If we had to pick just one handheld clothes steamer to recommend, it would be the Philips 3000 Series steamer. It's highly rated by users, a good size for travelling, and is made by a respected brand.
The choice is down to what suits your lifestyle the most, based on how frequently the appliance will be used and for what types of items you'd like to use it for. Happy steaming!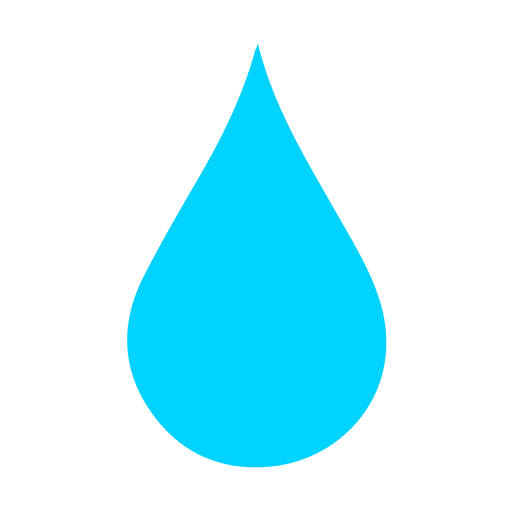 In The Wash is your guide to the best laundry and cleaning products, tips and tricks. Our mission is to solve the UK's cleaning and laundry dilemmas!