A handheld garment steamer can be so handy to have in the house for easy vertical steaming which helps cut down on your time spent ironing. Shirts, dresses, trousers; you name it, you can steam it. Depending on the model you choose, you can grab a garment steamer from as little at £15 if you shop around.
If you frequently find yourself getting the ironing board out at a moment's notice to get that shirt looking crisp instead of creased, then a handheld garment steamer could save you a lot of time and effort.
If you're travelling with a suit or dress for an important interview, a meeting or a wedding, you want to be able to get any creases out of it before the big event. A handheld steamer (also known as a travel steamer) is a small and useful gadget for doing just this.
Travel steamers can be used for removing wrinkles from shirts, dresses and any other kind of clothing. You can also use one to remove creases from upholstery, table liners and bedding.
Steaming clothes does not fully eliminate the need for ironing, but it can improve the look of clothing quickly and you can freshen up items by adding a small amount of Febreze into the water.
When you're shopping for a handheld clothes steamer, you may want to consider the following things:
Heating up time

A fast heat up time saves you time

Water reservoir size

Larger water reservoirs will allow for a longer time steaming garments
Too large a reservoir could get heavy

Portability

You want something that is easy to hold
You don't want the steamer to be too heavy
Longer cable for ease of use

Effectiveness on a wide range of fabrics

Ideally the steamer should work well with all types of clothes
Finding reviews online and also watching any videos the brand has made about the product can be super helpful when making the decision of which clothes steamer to purchase. To help you out, here are some of the best handheld clothes steamers in the UK.
1. Vivreal Home 130 ml Clothes Steamer
The Vivreal Home 130 ml Clothes Steamer scores well for speedy heat up time: just 80 seconds after filling it with water and plugging it in, the steamer will be ready to go. The Vivreal can run for up to 8 minutes on a full 100 ml of water in the 130 ml volume reservoir, which is plenty of time to steam a couple of items. Easy to refill, you could keep a jug of water nearby for speedy fill ups in between steams.
The ergonomic design of this small handheld steamer is comfortable to hold and super lightweight, making it perfect for travel. Just make sure not to overfill the reservoir as this can cause the product to spit water as well as steam, which isn't great if you want to wear the item straight after steaming. This small-capacity steamer is perfect for freshening up your clothes that may have a musty smell from storage or have only been worn for a short time.
This is a great little steamer which would suit people who have to travel frequently for business and need to freshen shirts and suits up in minimal time. It's also a great all-rounder, able to steam a multitude of fabrics including curtains, sofas and bedding as well as the usual clothes.
See on Amazon
2. PurSteam Elite 850 Watt Garment & Fabric Steamer
If you like to have sleek black appliances, then the PurSteam Elite 850 Watt Steamer is a great choice for you. Quick to heat up, (in just 80 seconds) you'll be steaming your clothes in no time! This is a superb choice for the travelling businessman as it is small in size and lightweight, so easy to pack. The powerful 850 Watt heating element allows for a constant stream of steam for 10 minutes, allowing you to breeze through a few clothing items in one go.
The tank capacity is a little smaller than the Vivreal, with just 106 ml, but the manufacturer claims the steam will last longer (10 minutes rather than 8 minutes). The PurSteam Elite has a 9-foot cord which means you won't have to worry about being right next to the socket, which can sometimes be a problem in hotels. Due to the product being lightweight, it could be a fab option for someone who suffers from arthritis or for someone who is a little weaker than they used to be.
Again, overfilling this steamer could result in boiling water spitting from the nozzle which can cause clothes to become marked with wet spots. Always read the manufacturer's guidelines before starting to use any appliance. This product is definitely suited to more sporadic use for travelling, so it's great for holidays or business trips.
See on Amazon
3. Ymiko Clothes Steamer
Shaped more like a showerhead, the Ymiko Clothes Steamer is a powerful, portable steamer which offers ultra-fast heat up time at just 25 seconds! The 1500W steam jet runs consistently for 6-8 minutes from the 90 ml reservoir.
This steamer is slightly smaller than the other products reviewed so far, but has a similar run time to the Vivreal. This is one of the more pricey garment steamers in our list, but with features such as the high-quality power cord, electric leakage protection and overheating protection, you can rest assured you are getting a good product. The Ymiko garment steamer also comes with a one-year warranty.
The shape and design of this steamer make it look pretty professional and the curved steam nozzle is designed to have a better effect on crease removal. This garment steamer is really well suited to use at home or away as the travel-sized appliance fits easily into your luggage without weighing it down. There is one thing that makes this steamer slightly less desirable and this is the fact it does not stand up on it's own so you can't put it down in the midst of steaming.
Easy to use and with great results on a multitude of fabrics, this could be used by anyone in the house, (above a certain age of course) so there's no excuses for your teenager who likes to spring creased clothing on you at the last moment when they needed it "like five minutes ago".
This would make a good addition to a family household for when there just isn't the time to iron. The Ymiko is also great for freshening things up, so if your youngest's favourite teddy bear is getting a bit niffy from it's travels, then you can add a touch of Febreze to the reservoir with the water and steam away!
See on Amazon
4. Pro Breeze Garment Steamer
Another travel-sized steamer is the Pro Breeze Garment Steamer which looks almost identical to the PurSteam Elite only in white instead of black. The simple, hand-held design offers a product that is really simple to use and quick to heat up with a powerful 850 Watt heating element which is steam ready in just 50 seconds.
The 2-metre power cord means you won't need to use an extension cable to be able to reach your clothes and the in-built safety cut off system means you won't damage or scorch any of your garments.
The Pro Breeze Garment Steamer can be used on a vast range of fabrics including sequins, so if you're a party princess and like to get your sparkle on, you can freshen up your sequinned and beaded clothes without the need to take them to the dry cleaners or risk washing them at home too many times. Now, here's a quirky use for your garment steamer; you can use this appliance to make steamed cakes!
This model of clothing steamer provides quick and great results without causing the room to become more of a sauna than a living space, which makes it a really great choice for those who live in flats or smaller homes. The steamer may not be the most effective at getting out stubborn creases, however they are designed to get those last minute creases and to freshen up clothing in between wears.
See on Amazon
5. Tefal DR8085 Access Steam Garment Steamer
Of course, Tefal is a household name which most people will associate with kettles and other appliances, so you might trust this more than other products with similar offerings. This model, the Tefal DR8085 Access Steam Garment Steamer, has a great 200 ml water reservoir allowing for a longer stream of steam. Once switched on, you will have steam in 45-50 seconds and the trigger switch allows you to control how you steam; whether you press at random intervals or use the lock feature for continuous steam.
The design is reminiscent of a hairdryer or drill, and is designed to be easy to use and comfortable to hold. The water tank at the bottom of the steamer makes for a sturdy base for the appliance to be free-standing when not in use. This tank is easily removed for filling and emptying the reservoir. This clothes steamer comes with a 3m cable and a door hook to make steaming your garments even more simple!
A fab all-rounder, this small appliance can be stored simply when not in use and is the perfect size for customers of all ages. The large water capacity guarantees a strong and effective stream of steam for 10 minutes which means you can have your suit ready to go in just minutes.
The Tefal DR8085 would suit a busy family household for semi-regular use and for travelling. This would be a great steamer for someone who was travelling to a wedding and needed to make sure the dress was in tip-top shape for the big day!
See on Amazon
Conclusion
Overall, our top handheld clothes steamers are great, with a range of prices, capacities, powers and shapes. The choice is down to what suits your lifestyle the most, based on how frequently the appliance will be used and for what types of items you'd like to use it for. If you want something for travel (or for steaming cakes), the Vivreal, PurSteam and Pro Breeze are great options, but for more household use, the Ymiko and Tefal would be a super choice. Happy steaming!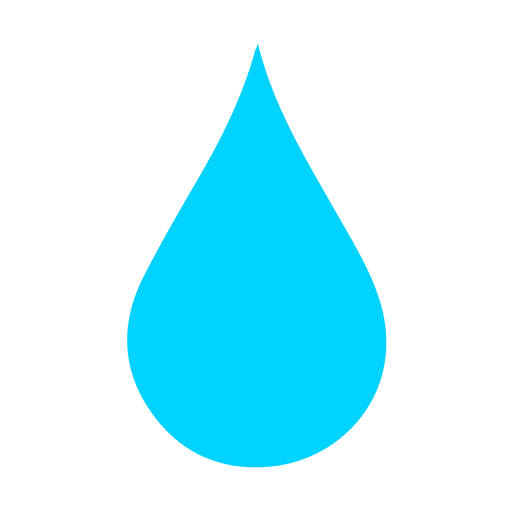 In The Wash is your guide to the best laundry and cleaning products, tips and tricks. Our mission is to solve the UK's cleaning and laundry dilemmas!