Whether you're just looking to make a few more animal-friendly choices or have been dedicated to the vegan lifestyle for a long time, you can't deny that using products which have no impact on any living creatures is a great option.
Vegan products don't stop at food or beauty products, you can get some super vegan laundry products too! Here are some of the best vegan laundry detergents in the UK.
Best Vegan Laundry Detergents in the UK
1. Method Laundry Liquid
This 1.5-litre bottle of wild lavender scented laundry liquid is good for 39 washes. It is made using 98% biodegradable ingredients, most of which are plant-based.
Method has ensured that this vegan laundry detergent is extremely tough on stains and dirt but not tough on the environment.
It can be used to pre-treat any stains or stuck-on dirt before the wash and then in the wash on your usual washing settings, even on eco and lower temperature cycles.
A single cap full of this detergent is plenty for a standard load. And if you have a load of washing with lots of dirt and stains, you can use a cap and a half.
Method doesn't test its detergents on animals. They send it out to people to test instead.
The bottles are made from 100% recycled plastic, and all the ingredients are listed, so you can check all the ingredients in this detergent before you buy.
It works fantastically, leaving lovely smells and fresh washing in its wake.
2. Ecover Non-Bio Concentrated Laundry Detergent
Type: Liquid
Ecover makes some of the best vegan laundry detergents on the market and has researched and developed some of the best-smelling detergents too.
This lavender and sandalwood detergent is a prime example of this. It smells fantastic but also does a brilliant job of keeping your clothes looking and feeling great too.
This detergent is specially designed to help prevent whites from greying. It can also help with tough stains and can be used as a pre-treatment for very tough stains.
As this is almost exclusively made with plant-based ingredients, it is nice and gentle on the skin, so it is ideal for kid's clothes.
This 1.5-litre bottle is good for 42 washes and is a fantastic price too. Plus, Ecover is doing amazing things for the environment, and this detergent is made in their zero-waste factory.
3. Ecoleaf Liquid Laundry Detergent
Type: Liquid
Ecoleaf Liquid Laundry Detergent is a super environmentally friendly option for cleaning your clothes and other laundry.
Using plant extracts, ingredients from sustainable sources and being BUAV (British Union for the Abolition of Vivisection) approved, it couldn't be more eco-friendly.
This detergent can be purchased in large quantities with an option to buy multiple 5-litre bottles at discounted prices for bulk buys. So not only is it better for the environment, it's better for your wallet too, especially if you have a lot of laundry to do.
It is definitely recommended that you decant a smaller amount of the detergent into a smaller bottle for ease of use.
This Ecoleaf detergent is fine to use on delicates and wools, but it is best to use less than you might think for these types of fabric as you may need to run extra rinse cycles if you use too much.
With a fresh clean smell, you'll be happy with the results of this detergent. There is no bleach in the ingredients, so if your whites do need a boost, you can always pop a little in with the wash.
You may need to use less detergent than you would normally as you could end up clogging the machine over time.
If your clothes are heavily stained, they may need to be treated outside of the washing machine before using this detergent as the stain removal technology is not as good as you might expect.
4. Ecozone Soap Nuts
Type: Soap nuts
One great thing about Ecozone Soap Nuts is that you get to save money with each wash as well as helping to save the environment.
These vegan, hypoallergenic, biodegradable, organic laundry nuts have been used for thousands of years and are a natural source of saponins which help to clean and freshen your clothes.
Due to the gentle nature of Ecozone Soap Nuts, your clothing should last longer and colours will not fade as quickly.
You can sometimes reuse the nuts for multiple washes, but this depends on the size and quality of the nuts, you just need to remember to keep the little pouch! Some people like to pop in a little lemon or vinegar to act as a fabric softener in their wash with the nuts too.
These may not be the best option for washing that is heavily soiled, as the stain removal is not quite as good as detergents with stain removal technology.
If you love emptying the washing machine and being met with an overwhelmingly lovely scent, then the nuts may disappoint you as they have little to no scent.
The ability of the nuts to wash your laundry can be increased by using a higher temperature, which counters the eco-friendly nature of this product.
These multi-tasking nuts don't have to be limited to the washing machine, you can use them to clean your home, your pets or yourself (they're said to be good to combat dandruff)! You just have to extract the saponin from the nuts by boiling them.
5. Ecover Non-Bio Washing Powder
Type: Powder
If you prefer using washing powder instead of detergent, don't worry, Ecover has you covered.
This is very similar to their liquid detergent, only in powder form. It is tough on stains, even at 30 degrees Celsius, and keeps your whites white, naturally.
There are no enzymes or optical brighteners in this washing powder. Instead, it uses plant-based, biodegradable ingredients to stop your whites from greying.
This washing powder gives excellent results even in cooler temperatures and has a delightful smell of lavender and eucalyptus, which is naturally derived too.
Ecover is big on environment-friendly household products that get the job done easily. It's tough on stains but gentle on the skin, so it is the ideal washing powder to use on kids' clothes.
6. Dri-Pak Liquid Soap
Type: Liquid
Dri-Pak Liquid Soap contains nothing but soap derived from sunflower oil and coconut oil.
There is no fragrance, no added perfume, no nasties at all. All you're getting is the essential washing detergent ingredients that actually do the hard work.
So, stick a cap full of this soap in the wash, and enjoy all of the cleaning benefits you'd expect. From stains to whites, this soap is tough and keeps your clothes looking amazing.
As this is totally natural soap, though, there is a wealth of things you can use this for around the home. Which is great as you get 4.5 litres of the stuff here.
You can also use it to clean your floors, wash up, clean leather, and so much more.
A lot of people use it to clean outdoor gear which requires gentle cleaners, and it is fantastic for anyone with sensitive skin.
It is a brilliant product to have in your cleaning cupboard.
7. Ecozone Non-Bio Laundry Liquid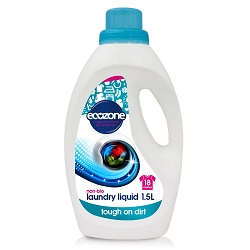 Type: Liquid
Ecozone Non-Bio Laundry Liquid is gentle on skin, so it's perfect for a family with young children.
However, even though this detergent is friendlier to the skin, it still needs to be kept out of reach of little hands. The detergent works well in cold washes, meaning it is even more eco-friendly. It has a lovely scent so it's kind on the nostrils too.
This detergent is a little on the expensive side, but it does last for quite a few washes and creates great results.
Out of all of the aforementioned detergents, this one is the best for removing stains, so it can be used in your regular wash load as well as for more stubbornly stained washing.
Of course, the scent of your laundry is a personal preference, with some being more sensitive than others.
If you don't care for synthetic-smelling scents, then you may want to stay clear of this particular detergent and opt for an unscented product instead.
FAQs on Vegan Laundry Detergent
Is Ariel vegan?
Ariel has made a plant-based detergent, Ariel Purclean. However, it isn't labelled as being vegan. Chances are if Ariel isn't saying its new plant-based detergent is or isn't vegan, it likely isn't.
Ariel is owned by Proctor & Gamble, who state on their website that they do not test on animals unless required by law. This is likely why they can't say its detergents are vegan.
Is Daz vegan?
Currently, Daz does not make any products that are vegan. Daz also tests on animals when required by law.
Is Fairy vegan?
Fairy uses cationic surfactants in some of its fabric softeners and detergents. This may or may not be derived from animal fats, but Fairy does not confirm whether it is or not.
Fairy is also owned by Procter and Gamble, a company that does test on animals when required to by law. So, Fairy is not vegan.
Is Persil vegan?
Persil is not vegan. It contains animal fats, and produces some of its products in China. This means Persil is almost certainly tested on animals, as this is required by Chinese law.
Is Tesco laundry detergent vegan?
Tesco's own brand laundry detergent is not vegan, as it contains animal fats. However, Tesco does not test any products (household and cosmetic) on animals.
Conclusion
If you're hoping to do your bit to help the environment or are concerned with using vegan products only, then our list could help you in choosing your next laundry detergent.
If we had to pick just one to recommend, it would be Method's Wild Lavender laundry liquid. It's tough on stains and dirt, yet friendly to the environment, with 98% of its ingredients being biodegradable. It's not tested on animals, so you can clean your clothes with a clean conscience.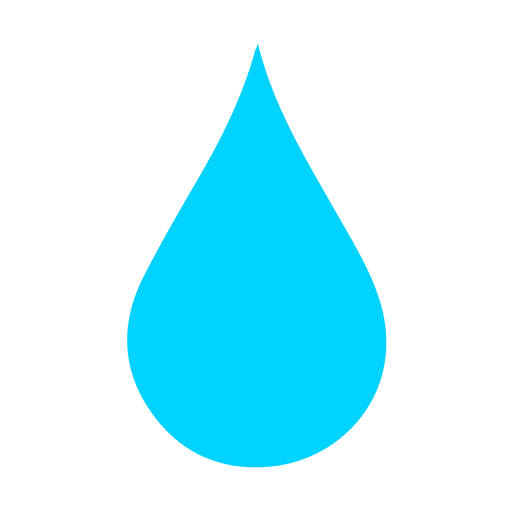 In The Wash is your guide to the best laundry and cleaning products, tips and tricks. Our mission is to solve the UK's cleaning and laundry dilemmas!