Delicates can be tricky. They have their own particular needs. Think of them like divas–they can put on a show when required, but behind the scenes they can sure be precious too.
When you've got a much-loved delicate garment to get clean, you need to be sure that what you put it in the machine with is going to treat it with the gentle touch it needs.
At the same time, you want some actual laundering to have been done, please. No point being all caring and considerate to the garment if it comes out as dirty as when it went in.
A great laundry for delicates needs to maintain this fine balance of being kind to clothes as well as tough on dirt. But of course, that's not everything.
A detergent that does the business with your clothes while trashing the planet's simply not going to wash. And value has to enter into it too.
Let's take a look at the best options for washing your delicates.
The Best Laundry Detergents for Delicates in the UK
1. Soak Wash Lacey

Bottle size: 375 ml
Scent: Lacey
This is a highly concentrated liquid, ideal for underwear and other such delicates. The bottle's small for the price (375 ml), but it contains 75 washes, so it works out more economical than you might initially think.
You can use it either for hand-washing or in a machine, and will work well with cold or warm water.
Reviews give top marks to its cleaning power, which allows it to easily eradicate significant staining. The fragrance is bergamot, so it has overtones of Earl Grey tea. Some describe it as having a fresh linen smell.
It's suitable for a wide range of delicate fabrics, such as woollens (including cashmere) and is especially good for lingerie (it's the detergent recommended by upmarket underwear label Rigby and Peller).
Its eco credentials are pretty good too. It's phosphate-free and doesn't contain any harsh chemicals or overwhelming fragrances.
Its gentleness is underlined by the fact that you don't have to rinse it off your clothes. Dirt is trapped in the water and the clothes come out free of both grime and suds.
Water (and money) are saved as a result. Finally, the bottles are all recycled, made from post-consumer resin.
2. Ecover Delicate Black and Dark Laundry Liquid
Bottle size: 1 litre
Scent: Lime & Lotus
In a litre-bottle with a distinctive black and blue label, this option gives 22 washes. A number of fragrances are available, including the bright citrus of lime balanced with hints of lotus.
Suitable for hand-washing and machine use, it can be used for a range of delicate materials.
It revives clothes as well as cleaning them, giving them a new lease of life. It removes bobbles from cottons and doesn't wash out any of the colour from denims and other darks, courtesy of its dye transfer inhibitor.
Contrary to what you might expect, it can also be used for white delicates. If you're going to use it for whites, Ecover bleach is recommended as an addition to the wash.
Like all Ecover products, this is 100% plant-based hence suitable for vegans. It is also dermatologically tested and suitable for sensitive skin.
Ecover's eco stance is well known, and this product doesn't disappoint with its top environmental marks.
The packaging is constructed from post-consumer waste and refill stations are widespread (over 600 in the UK). The Ecover factory is Zero Waste certified, meaning that its waste is recycled rather than sent to landfill.
3. Ecover Delicate Laundry Liquid for Wool & Silk Waterlily & Honeydew
Bottle size: 750 ml
Scent: Waterlily & Honeydew
This is a good choice for when you have ultra-delicate wool (including cashmere) or silk garments that you need to get clean with the utmost gentleness. It comes in a 750 ml bottle, which is sufficient for 16 washes.
The waterlily and honeydew fragrance is subtle but uplifting. Four other fragrances are available in the range.
Boasting the same eco-merits as all of the Ecover stable, its 100% plant-based ingredients do their job effectively and without the use of harmful chemicals.
Suitable for both machine and handwashing, as well as being septic-tank friendly.
It should be noted that some people have objected to the fragrances used in Ecover products since the range was overhauled a few years ago. It would seem that the old fragrances were preferred by this bunch. However, it's worth trying these out for yourself and seeing if you like the smell.
4. Eucalan Delicate Wash Wrapture Jasmine
Bottle size: 500 ml
Scent: Jasmine
This is another delicate laundry detergent that's good for both handwashing and machine use. It comes in a unique-shaped bottle with a black spherical cap, and is 500 ml in size. This will give you around 95 washes.
Good for use with a wide range of delicate materials; reviews are particularly glowing when it comes to woollens. Eucalan has added lanolin specially for this purpose.
Non-toxic, pH neutral and extremely gentle, Eucalan doesn't need to be rinsed off at the end of the wash.
The Wrapture variety is scented with jasmine essential oils, which act as a mild natural antiseptic. They smell rather nice too.
Eco-wise, Eucalan Wrapture is free from phosphates and optical brighteners, and is packaged in a recycle-friendly plain HDPE plastic bottle.
5. Dri-Pak Liquid Laundry Soap
Bottle size: 750 ml
Scent: Fragrance free
This detergent comes in a 750 ml bottle with a lively green label. The bottle contains enough for 15 washes.
Whether you want to use a machine or wash by hand, Dri-Pak is a good choice, and is suitable for wool, lace, silk and all delicates.
It's particularly good for clothing that has been treated to make it waterproof, as it leaves the treated layer unaffected by the cleaning process.
Dri-Pak is also very effective for general cleaning. It can handle wooden and laminate floors, leather, tiles and stone, and gets the camper and mariner seals of approval, giving excellent results on canvas.
It doesn't have any added fragrances, colours or preservatives, which makes it excellent for those with sensitive skin or who suffer from eczema or similar conditions.
It can even be used as shower gel, so benign are the vegetable-oil derived ingredients. It doesn't contain any animal products and isn't tested on animals, so 100% vegan and cruelty free.
Founded in Nottingham in 1961, Dri-Pak continues to operate from a UK base (in Ilkeston, Derbyshire).
6. Ecozone Delicate Laundry Liquid
Bottle size: 750 ml
Scent: Fragrance free
This is an excellent choice for those who suffer from asthma, eczema and allergies, as it is non-bio and fragrance free.
Suitable for most delicates, including silk and wool. Its gentle power is particularly suitable for use on baby clothing.
Coming in a 750ml bottle with a blue and pink label, Ecozone Delicate gives 25 hand or machine washes.
UK-made without testing on animals, this plant-based detergent is 100% vegan. It was accredited by the Vegan Society at the beginning of 2020.
Ecozone scores very well as far as being eco-conscious is concerned. They're on course to be plastic-free and have a programme of concentrating on using biodegradable materials for their packaging.
Ecozone have been recognised by Naturewatch for their efforts to reduce their impact on the environment, and by PETA for their work to promote an end to animal exploitation.
How to Choose a Laundry Detergent for Delicates
There are a number of different factors which will influence your decision on which detergent to choose. The most important of these will depend on your particular circumstance.
Skin and other conditions
Those with a skin condition or an allergy will naturally want to gravitate towards those products with the least additives. Detergents that are fragrance-free will be of particular appeal.
Environmental and animal issues
Those who are concerned about their environmental impact will choose products with all-natural ingredients, usually plant-based and low in toxins.
Those for whom animal welfare is a priority will also tend to favour plant-based detergents, and will show a solid preference for cruelty-free products e.g., those with PETA approval.
Effectiveness
To those for whom the above issues don't predominate, the key factor when deciding which detergent to buy is this: does it clean? This is where review sections of retailer websites are particularly useful, of course.
Value
Not to be under-estimated in importance, this factor. Delicate laundry detergents tend not to be that cheap, so it's good to be able to compare prices before you commit to buying that pricey little bottle.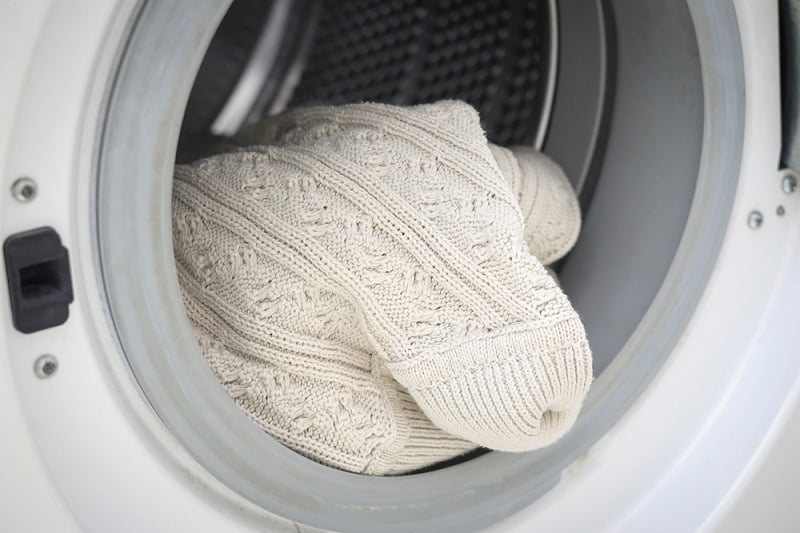 FAQs on Laundry Detergent for Delicates
Are all laundry detergents good for delicates?
No. Some laundry detergents are made with priorities other than the care of delicates. They may have been produced more with stain removal power in mind.
A lot of delicates won't stand up either to the chemicals used or the temperatures recommended by the detergent manufacturer. For this reason, it's always worth using a special delicates laundry detergent with your most treasured delicate clothes.
Can all delicates be washed with laundry detergents for delicates?
Not necessarily. A lot of laundry detergents for delicates are suitable for all delicates, but some aren't. Some, for instance, are good for delicate cottons but aren't recommended for use with silks or woollens. It's well worth checking the manufacturer's advice before diving in.
Are all laundry detergents for delicates better for the environment and for those with medical issues?
No. Just because a product is good for delicates doesn't automatically mean that it's better for you or for the planet.
Look out for products that are made from plant-based ingredients, have little or no added fragrance and a minimal amount of added chemicals. These will be the best choice from an individual and planetary welfare perspective.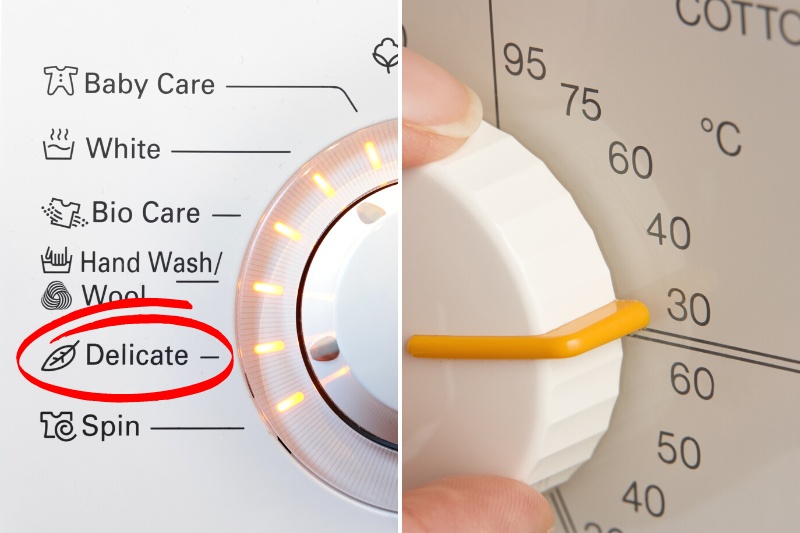 Conclusion
So, it's time to reveal our winner. Tricky decision, as there were some pretty strong contenders out there, but there can be only one, and that one is Soak Wash Lacey.
Why? It boils down to a combination of factors. The company has great eco-chops, which is, quite rightly, increasingly important for a growing number of people.
Even more striking than its planetary protectiveness though is the rapturous regard that reviewers hold it in. Line after line of praise that glows more brightly than a Soak-washed white is hard to argue with.
A worthy runner up is Ecover Delicate Black and Dark Laundry Liquid. Ecover has been in the vanguard of green laundry for many years now, and manages to combine eco-positivity with cleaning effectiveness. Newly washed hats off to them.

Martin's life revolves around films, dogs and food, but rarely all at the same time. At least two out of these three like to give clothes and furniture a hard time, and Martin enjoys discovering and writing about new ways to stop them doing their worst.