Whether you see veganism as a new craze or have been dedicated to the vegan lifestyle for a long time, you can't deny that using products which have no impact on any living creatures is a great option. Vegan products don't stop at food or beauty products, you can get some super vegan laundry products too! Here are some of the best vegan laundry products in the UK.
Best Vegan Laundry Detergent in the UK
Ecoleaf Liquid Laundry Detergent
Ecoleaf Liquid Laundry Detergent is a super environmentally friendly option for cleaning your clothes and other laundry. Using plant extracts, ingredients from sustainable sources and being BUAV (British Union for the Abolition of Vivisection) approved, it couldn't be more eco-friendly.
This detergent can be purchased in large quantities with an option to buy multiple 5 litre bottles at discounted prices for bulk buys. So not only is it better for the environment, it's better for your wallet too, especially if you have a lot of laundry to do. It is definitely recommended that you decant a smaller amount of the detergent into a smaller bottle for ease of use.
This Ecoleaf detergent is fine to use on delicates and wools, but it is best to use less than you might think for these types of fabric as you may need to run extra rinse cycles if you use too much. With a fresh clean smell, you'll be happy with the results of this detergent. There is no bleach in the ingredients, so if your whites do need a boost, you can always pop a little in with the wash.
You may need to use less detergent than you would normally as you could end up clogging the machine over time. If clothes are heavily stained, they may need to be treated outside of the washing machine before using this detergent as the stain removal technology is not as good as you might expect.
Ecozone Soap Nuts
One great thing about Ecozone Soap Nuts is that you get to save money with each wash as well as helping to save the environment. These vegan, hypoallergenic, biodegradable, organic laundry nuts have been used for thousands of years and are a natural source of saponins which help to clean and freshen your clothes.
Due to the gentle nature of Ecozone Soap Nuts, your clothing should last longer and colours will not fade as quickly. You can sometimes reuse the nuts for multiple washes, but this depends on the size and quality of the nuts, you just need to remember to keep the little pouch! Some people like to pop in a little lemon or vinegar to act as a fabric softener in their wash with the nuts too.
These may not be the best option for washing that is heavily soiled, as the stain removal is not quite as good as detergents with stain removal technology. If you love emptying the washing machine and being met with an overwhelmingly lovely scent, then the nuts may disappoint you as they have little to no scent. The ability of the nuts to wash your laundry can be increased by using a higher temperature, which counters the eco-friendly nature of this product.
These multi-tasking nuts don't have to be limited to the washing machine, you can use them to clean your home, your pets or yourself (they're said to be good to combat dandruff)! You just have to extract the saponin from the nuts by boiling them.
Ecozone Non-Bio Laundry Liquid
Ecozone Non-Bio Laundry Liquid is gentle on skin, so it's perfect for a family with young children. However, even though this detergent is friendlier to the skin, it still needs to be kept out of reach of little hands. The detergent works well in cold washes, meaning it is even more eco-friendly. It has a lovely scent so it's kind on the nostrils too.
This detergent is a little on the expensive side, but it does last for quite a few washes and creates great results. Out of all of the aforementioned detergents, this one is the best for removing stains, so it can be used in your regular wash load as well as for more stubbornly stained washing.
Of course, the scent of your laundry is a personal preference, with some being more sensitive than others. If you don't care for synthetic smelling scents, then you may want to stay clear of this particular detergent and opt for an unscented product instead.
Best Vegan Laundry Stain Remover in the UK
Ecover Stain Remover

Ecover's stain remover consists of a plant based, biodegradable formula. Using a built-in applicator, the product is designed to target the toughest of unwanted markings such as blood or curry stains, without ruining your clothes.
The bottle itself is constructed from 100% recycled plastic, so you can rest easy knowing that the brand is both effective, and environmentally friendly. Better yet, the product has never been tested on animals.
The remover maintains a thick consistency to be applied before washing your dirty garments. That being said, it does require a strong scrubbing effort in order to achieve the best results.
Best Vegan Laundry Softener in the UK
Ecoleaf Fabric Conditioner
We love having soft clothes and fluffy towels, so fabric softener is a go-to product for most of us. Ecoleaf offers a fabric conditioner which is of course vegan friendly; it's certified by the Vegan Society and BUAV approved. As with the Ecoleaf detergent, this product is derived from sustainable sources using plant extracts for a natural, eco-friendly effect.
A huge plus with Ecoleaf products is that they are produced in the UK, meaning you are supporting employment in the UK as well as helping to save the environment. As this product comes in a large 5 litre (or 20 litre) bottle, it would be best to decant some into a smaller container for ease of use. This light and gentle fabric conditioner is kind to clothes, meaning they will have more longevity and colours will not fade so quickly.
This is definitely a pricier product, but if you tend to use smaller amounts of fabric softener in your wash load, this would be a great option for you as it will last a fair while. It may not be a good option if you like a strong scent to your clean washing, as there is only a mild smell left after washing.
Conclusion
If you're hoping to do your bit to help the environment or are concerned with using vegan products only, then our list could help you in choosing your new laundry products. As with all new purchases, it is always best to read the ingredients when trying new laundry products as certain elements can cause allergic reactions in some people.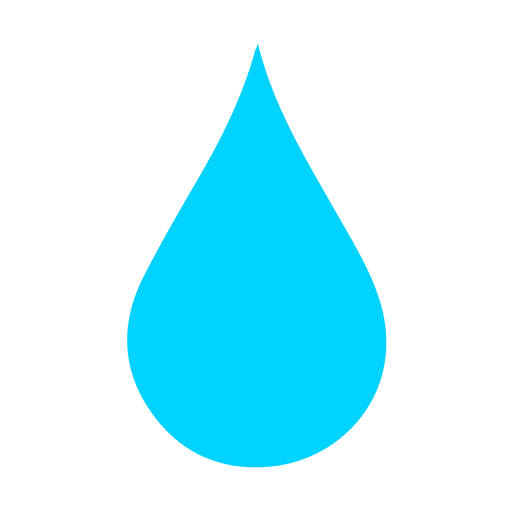 In The Wash is your guide to the best laundry and cleaning products, tips and tricks. Our mission is to solve the UK's cleaning and laundry dilemmas!