It can be tough to get a high-quality and reliable washing machine that has the features you want on a low budget.
The best washing machines on the market (see our top 10 here) tend to cost at least £400, but there are some good budget options under £300.
In this article we'll look at some of the best washing machines on the market today for less than £300.
Please note, prices fluctuate so we can't guarantee all of these washing machines will still be available for less than £300 when you read this article.
Best Washing Machines Under £300
1. Indesit My Time EWD81483WUKN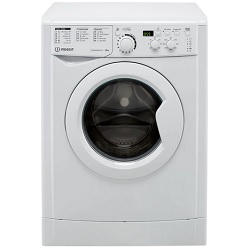 Load capacity: 8 kg
Spin speed: 1400 rpm
Energy rating: D
This cheap washing machine from Indesit offers a good selection of both regular and quick wash programmes. These an Express wash for freshening up clothes in just 20 minutes, and special programmes for delicates and gym clothes.
According to Indesit, the inverter motor helps keep the machine quiet. Most users agree that it's fairly quiet, though it's far from the quietest washing machine on the market, producing 78 decibels of noise on the spin cycle.
Indesit have added some features to make the washing machine as eco-friendly as possible including their Water Balance Plus technology, which adjusts the amount of water needed based on each cycle's needs, helping reduce your water usage.
This washing machine performs well and offers all of the features the average household needs. With an 8 kg drum capacity, it should be big enough for the average family too.
3. Beko WTL82051W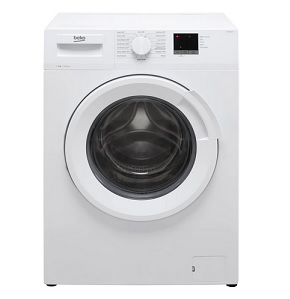 Load capacity: 8 kg
Dimensions: 84 x 60 x 59 cm
Spin speed: 1200 rpm
Energy rating: C
This Beko washing machine will help make tedious laundry a breeze. The 8 kg drum is ideal for medium-sized households, and the quick wash programme is just what you need if you are in a hurry.
The machine does offer 15 different wash programmes, but lacks the specialist programmes such as sports, silk, and wool programmes seen on other machines on this list.
This machine is still ideal for families as it includes features such as a 28-minute quick wash programme for those last-minute school uniform emergencies and the 8 kg drum capacity is more than enough for daily laundry needs.
This machine might not have all the fancy features you'll find in other machines on this list; however, this machine is a good all-rounder and very affordably priced making it ideal for households on a budget.
If you are looking for a washing machine that has a good size drum and just does the basics, you cannot go wrong with this Beko machine.
This washing machine is a great all-rounder and is very affordably priced, it just lacks some of the specialist programmes you will find on other machines.
4. Beko RecycledTub WTK104121W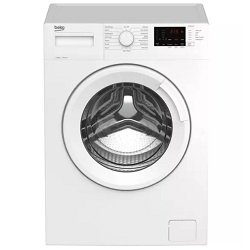 Load capacity: 10 kg
Spin speed: 1400 rpm
Energy rating: B
This washing machine from Beko has a large 10 kg drum capacity, offering plenty of space for the price.
It also has some great quick wash programmes. These include a 14-minute Super Quick programme that can tackle 2 kg of laundry and a 28-minute Quick programme for a full load of laundry.
Like on many modern washing machines, the timings aren't always exact—sometimes it will take a bit longer than the timer says. However, these quick wash times are impressive!
This machine is also more energy efficient than most in this price range, with an energy rating of B.
If you're wondering what the 'RecycledTub' bit means in the name, it refers to the fact that the drum is made from recycled plastic bottles, making this washing machine a relatively eco-friendly choice.
It offers 15 washing programmes in total, including an Anti-Allergy programme for pollen and pet dander and a StainExpert programme for stains.
This washing machine is a great choice if you want a large machine with some good quick wash cycles.
5. Candy Smart Pro CS148TE
Load capacity: 8 kg
Dimensions: 85 x 60 x 52 cm
Spin speed: 1400 rpm
Energy rating: D
The Smart Pro washing machine from Candy is an affordable, entry level model that still benefits from a range of modern features.
This washing machine is available with an 8 kg drum that is perfect for medium sized households, or if you need more space, there are 9 and 10 kg versions too.
With an 8 kg drum that can handle around 40 t-shirts, this washing machine is a great choice for medium-sized households.
It can even be connected via NFC to your phone to enable you to control and monitor its progress on the go.
The Smart Pro washing machine is designed to be easy to use, and the automatic sensors that adjust temperatures and water consumption will help save you money on your utility bills whilst still achieving great results.
The washing machine is available in a choice of white, grey and black modern finishes to suit just about any home.
This washing machine proves to be good value for money, and is easy to use, even for those who aren't very technologically savvy.
Overall, the Candy Smart Pro washing machine is an affordable, entry level choice with plenty of drum space for a medium-sized household. It produces good results even on quick washes.
However, this washing machine is fairly loud when in use, so would not be the best choice for open-plan living spaces.
6. Indesit IWC 71453 W UK N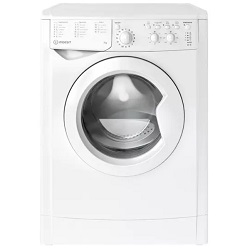 Load capacity: 7 kg
Spin speed: 1400 rpm
Energy rating: D
This cheap and cheerful washing machine from Indesit could be a good choice if you want something simple and don't need a big drum capacity.
It offers 16 programmes in total, including options for jeans, sportswear and woollens. There's also a 20-minute quick wash programme which you can use to wash 1.5 kg of laundry.
It's a shame Indesit didn't add any other quick wash options, for example a 45-minute cycle.
Like many washing machines these days, this Indesit model uses sensors to optimise water usage. It's not particularly energy efficient with an energy rating of D, though this is standard for cheaper washing machines.
One downside to this product is that it doesn't have a digital display to tell you how much time is left on the cycle.
This is a simple and inexpensive machine that should be a good choice if you don't need something too fancy.
Choosing a Washing Machine for Under £300
There are a few things to think about when you are looking for a new washing machine under £300.
Perhaps you have a large household, or you need to have a certain wash setting for specialist clothing items - think about how a washing machine needs to fit into your life and routines.
What load capacity do you need?
One of the most important things to consider when choosing a washing machine is the load capacity.
The load capacity refers to how much washing you can put in the machine. It's measured in kilograms, and refers to the dry weight of clothes and laundry items that you put in the machine.
Overloading or even underloading your washing machine can lead to problems later down the line, so make sure that you aren't using a 9 kg washing machine for just 6 kg of washing every time.
This could cause the drum to spin in an unbalanced manner, making loud noises and perhaps even being unable to spin if the load weight is too small.
Same goes for overloading your machine - bunging 8 kg or more of laundry into a 6 kg machine means your clothes will not get washed properly and you could mess up the washing machine's bearings.
Here's a quick guide to help you choose the right load capacity:
6 kg and below: Good for single-person homes
7-8 kg: Good for couples and three- or four-person families
9 kg and higher: Good for large families
If you want to wash large and bulky items, you should opt for a machine with a bigger load capacity and ideally, a larger door, to make washing big items so much more practical.
Brand
If you're looking for a cheap washing machine, you'll usually have to make do with slightly less reliable brands.
Buying a second hand washing machine could help you to get a better make for under £300, but you must be sure that the machine is in a good enough state before paying for it.
Buying new often means you get a manufacturer's guarantee which would cover you if anything were to break in the first few months (sometimes years) of owning the machine.
Some of the best brands in the under £300 price range include:
Beko
Bosch
Candy
Hotpoint
Indesit
Logik
Zanussi
Do you actually save money by buying a cheaper washing machine?
Buying a cheap washing machine with a short warranty and poor energy efficiency could work out more expensive than buying a pricier machine.
If anything were to go wrong with your machine outside of this warranty cover, you would be forced to pay for expensive repairs or to buy a completely new washing machine.
Over time, a low energy efficiency rating could mean that you pay out so much more on your monthly energy bills - just by running the machine at a normal frequency.
It's worth taking a close look at the warranty length and annual energy and water usage before buying to make sure the washing machine is really as good a deal as it seems.
Conclusion
If we had to pick just one washing machine under £300 to recommend it would be the Indesit My Time EWD81483WUKN. It's very highly rated by users thanks to its good selection of programmes, ease of use and attractive price.
For some more options to consider, see our list of the top 10 best washing machines available in the UK.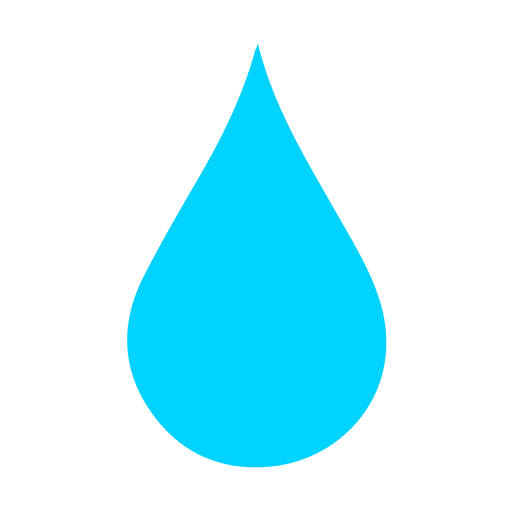 In The Wash is your guide to the best laundry and cleaning products, tips and tricks. Our mission is to solve the UK's cleaning and laundry dilemmas!