If you've ever spilt crumbs on a carpet before, you know how much of a pain it can be it get the crumbs out with a conventional broom.
For times when bringing out the vacuum cleaner is a bit extreme, a carpet sweeper will do the job.
Carpet sweepers employ spinning brushes to dig deep into carpets and lift the dirt out.
This makes them ideal for taking care of small patches of dirt or crumbs when you don't want to go to the trouble of getting the vacuum cleaner out.
There are electric and manual varieties available: manual for when you want something inexpensive to deal with minor spills, and electric for when you want to be prepared for more embedded dirt and crumbs.
If looking to get a carpet sweeper, but don't know where to start, then look no further.
We've broken down a few of the best carpet sweepers on the market to help you find the best product for you.
Best Carpet Sweepers in the UK
1. Gtech SW22 Power Sweeper
Weight: 1.6 kg
Coming in at just 1.6 kg, this power sweeper is a fantastic addition to your cleaning cupboard for those quick sweeping tasks.
It's a powered sweeper (powered by the onboard battery), so the brushes can churn up loads of dust and hair.
Many people are actually surprised at how much dust, grime and pet hair that this sweeper can pick up.
The power of this sweeper is excellent, and so is the adjustable handle. It ensures you can always use it at a comfortable height, but it can also be removed entirely for sweeping the stairs, upholstery and more.
Despite how light this sweeper is, it has a very long battery life for its size, easily enough to tackle a couple of rooms before needing to charge it.
Many people love this power sweeper because of how quick it is to assemble, as well as how light it is and how much it picks up during use.
2. Bissell 2402E Sturdy Sweep Floor Cleaner
Weight: 1.36 kg
This nifty carpet sweeper from Bissell offers solid cleaning power at a very reasonable price. It employs a few unique features that help it to perform well.
For instance, it has a set of brushes in each corner that allow the sweeper to deliver edge-to-edge cleaning. One of our favourite features is that the handle can go completely flat, allowing the sweeper to get right under furniture with ease.
When not in use, the sweeper is remarkably easy to store. It's extremely lightweight and can be simply hung or stored upright in a closet.
3. Ewbank 830UKR Evo3 Manual Floor and Carpet Sweeper
This is a manual sweeper with two models to choose from, either the hard floor sweeper or the carpet sweeper. The only difference between the sweeper models is the brushes that collect the dust.
The carpet sweeper has an adjustable height helix nylon brush for different carpet piles. This picks up a shocking amount of dust and dirt, even if you've recently hoovered!
As this is a manual sweeper, the weight is really important, as you'll be using more energy during use.
However, this is only 1.59 kg, so it is nice and controllable, and it's really responsive when turning it. It also has a 9-inch cleaning path, so it can do a large area in one go.
Ewbank has been making these manual sweepers for decades now, and the quality hasn't changed at all.
In fact, many users of this sweeper were pleasantly surprised that the quality has actually improved and that this sweeper picked up more than their previous model.
4. Bissell Natural Sweep Carpet Sweeper
Weight: 1.6 kg
Slightly higher up on the range of unpowered carpet sweepers is the Bissell Natural Sweep.
This sweeper uses two main brushes: one for picking up larger particles, and the other for smaller dust.
In addition, it also has four corner brushes for picking up dirt where the rollers can't reach.
One of the biggest advantages of manual sweepers over powered sweepers is that manual ones do not need to be charged. This often comes at the expense of efficiency.
Thankfully, Bissell's dual-roller design allows it to pick up dirt a lot more effectively than most single-roller sweepers.
The rollers rotate in opposite directions, allowing dirt to be easily picked up when going forwards as well as backwards.
5. Beldray LA024855TQ Carpet Sweeper
Weight: 898 g
If you'd like a carpet sweeper to help you tackle a pet or human hair problem, this Beldray has some lovely features for you.
Firstly, it has three sets of brushes. Two small, stiff brushes and one larger, slightly less stiff set. This ensures that any dust, debris or hair that this sweeper runs over will be collected.
However, it also comes with a brush comb that you can use to remove long hairs from the brushes and keep them working correctly. And the comb attaches to the handle, so you'll never lose it.
This is a really simple carpet sweeper, and that is why most people love it. There is no need to adjust the height of the brushes or anything like that. Just simply pick it up and get to sweeping.
It has a large collection tray, is really lightweight and is the easiest to use on our list.
6. WENKO Carpet Sweeper
Weight: 1.5 kg
This is, once again, a nice and simple carpet sweeper that so many people cannot live without.
One of the best features of this carpet sweeper is that you can use it in either direction.
Both sides have the same brushes and collection bins, so you can simply grab this sweeper and get to work without needing to think about which direction the sweeper needs to be in.
This also means, of course, that as you sweep, you have the benefit of the sweeper working as you push and pull it, so cleaning takes less time.
Plus, the two collection bins also ensure that you won't fill it up too quickly. This is an excellent feature as this sweeper sure does pick up a lot of hair, dust and grime from carpets and hard floors.
7. Dustcare Lightweight Carpet & Hard Floor Sweeper
Weight: 1.35 kg
Another inexpensive option is this carpet sweeper from Dustcare. This sweeper employs three rows of brushes to lift dirt out of your carpet and off of your hard floors.
Whilst the Bissell cleaner employs five brushes in total, only one of those is a rotating brush that gets deep into the fibres of the carpet.
This option lacks the edge-to-edge sweeping surface of the Bissell, but the three rows of brushes make it a lot more effective at lifting dirt when it can be reached.
Included with the sweeper is a little comb that can be used to clean the brushes.
This is essential if you have pets, as dog hair will tend to clog up the rotating brushes and will need to be cleaned regularly. The included comb stores on the unit, ensuring you always have it to hand.
What to Look for When Choosing a Carpet Sweeper
Choosing a carpet sweeper used to be fairly simple when there were only manual versions available.
However, with the fairly recent development of powered carpet sweepers, you may be left not knowing what to choose.
Well, here's some features to consider when buying a carpet sweeper and some pros and cons of powered and manual units.
Powered or manual?
Having some additional power on your carpet sweeper is excellent for collecting more dust and dirt.
However, with most powered carpet sweepers, you cannot use them when the batteries run out. So, this means you have a time limit.
If you are used to a manual carpet sweeper, this time restriction can be a bit frustrating, but the slight addition to the power can come in handy if you struggle to push a hoover around.
So, if you're looking for a much lighter vacuum cleaner, a powered carpet sweeper is a good way to go.
If you are buying a carpet sweeper to use alongside your vacuum cleaner, a manual one is a great option.
Collection bin size
One thing that some find annoying about carpet sweepers is the small collection bin size.
Sadly, as these sweepers are designed to be as lightweight and portable as possible, the collection bin does tend to be on the smaller size for most models.
Still, there are sweepers that have dual collection bins on both sides of the sweeper and other models that have larger than standard central bins (although they often have larger bodies as a result).
So, if collection bin size is a priority for you, look for one with dual side bins, or sacrifice some portability for a larger central bin.
Adjustments
When it comes to adjustments, most carpet sweepers keep it very simple. Some models don't have any adjustments to make at all when moving from carpets to hard floors.
Others have different pile types to choose from for your carpets. Try and weigh up which is more important for you.
If you have delicate carpets with different pile types, then having these adjustments will be really important.
If you have carpets with similar piles around the home and some hard flooring, then adjustable settings may not be required.
Carpet Sweeper FAQs
What's the difference between a carpet sweeper and a vacuum cleaner?
A carpet sweeper doesn't use any suction during use, even the powered ones.
It is designed to pick up dirt, dust and hair by massaging the carpet or sweeping the hard floor with bristles, which then carry the dirt into the collection container.
A vacuum cleaner does something very similar but also uses suction to get deeper into the carpet to draw out even more.
In general, most people use carpet sweepers for smaller areas or if they struggle to manoeuvre a larger vacuum, and only pull out the vacuum cleaner for really big tasks.
Do carpet sweepers really work?
Yes, they really do. Carpet sweepers can pick up an impressive amount of hair, dust and dirt from your carpets and hard floors.
They are light and easy to use and can save you time when cleaning smaller areas of your home.
Do carpet sweepers pick up dog hair?
Yes, carpet sweepers do a good job of picking up dog hair on the surface of the carpet. However, the bristles cannot dive deep into the carpet and bring out all of the pet hairs.
Conclusion
If we had to pick just one carpet sweeper to recommend, it would be the Gtech SW22 Power Sweeper. It's powerful yet light, and has a long battery life for its size making it very convenient to use. Thanks to the combination of ease of use and effectiveness, it's one of the most popular carpet sweepers in the UK.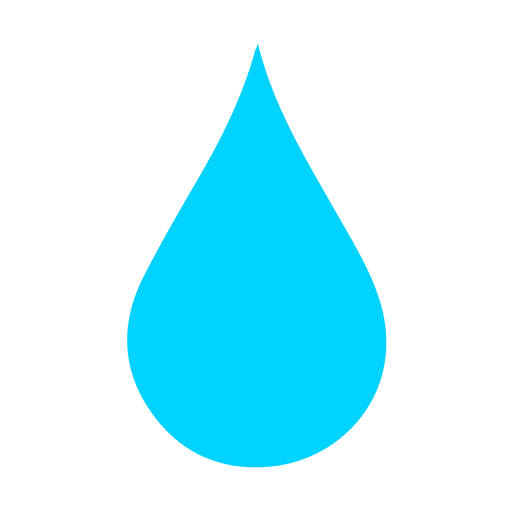 In The Wash is your guide to the best laundry and cleaning products, tips and tricks. Our mission is to solve the UK's cleaning and laundry dilemmas!