Spillages happen and dust loves to gather on hard floors, so every home needs a dustpan and brush. Whether you have a house full of clumsy kids or have a shedding cat, here are some of the best dustpan and brush sets available in the UK.
Best Dustpan and Brush Sets in the UK
1. Vileda 2-in-1 Dustpan Set
Price range: ££
Best for: Everyday household cleaning
The Vileda 2 in 1 Dustpan Set is designed to be a practical and ergonomic brush set and features soft black bristles for fine dust and stiffer red bristles for larger bits and pieces. The brush's shape is perfect for reaching into corners and for those tricky bits under kitchen cupboards.
The well designed rubber lip on the dustpan is great for capturing smaller particles without leaving that annoying little line of fine dust.
Vileda have produced an easy-to-store dustpan and brush set which would be great for cleaning up after DIY projects as well as normal everyday household use.
The brush's shape helps prevent hair and animal fur getting caught in the bristles, but if does accumulate hair and fur it's super simple to clean.
The soft bristles are very soft, so can take longer to clean up mess than standard brush sets and it can be a little difficult to get the angle of the dustpan perfect to stop the dust passing underneath the lip.
Also, this Vileda product is a little expensive considering you can buy an unbranded dustpan and brush set for under £1.
2. OXO Good Grips Dustpan and Brush Set
Price range: ££
Best for: Smaller household spillages
The OXO Good Grips Dustpan and Brush Set is designed to be comfortable to use, with a longer handled brush with a soft rubber grip at the perfect angle for successful sweeping.
The thinner line of bristles makes this a great brush for capturing fine dust and the density of the bristles is perfect for sweeping without flicking bits everywhere and missing the pan.
The brush handle fits into the handle of the dustpan making it more practical to store with holes through both so it can be hung on a hook. The dustpan has the ability to hold a large amount of dust, so you can sweep for longer before having to tip the dust into a bin.
The lip along the dustpan edge can warp over time which can make it difficult to brush every little bit of dust into the pan unless you hold it at a specific angle.
The price of this brush set is a little on the higher side, so you are paying for the brand name and the unique style of the set.
3. OXO Good Grips Compact Dustpan and Brush Set
Price range: ££
Best for: Storing in a small kitchen
The super slick design of the OXO Good Grips Compact Dustpan and Brush set not only looks good, but is super comfortable to use with the rubber grip handle. With a similar design to the OXO product reviewed above, the bristles are the perfect density for picking up debris, from stray cereal to sugar.
The placement of the handle is more like your typical dustpan and brush set and the nifty shape means you can get into the corners of a space really easily.
This dustpan and brush set is just as it says; compact! Its dimensions are 18.7 x 13.7 x 4.1 cm. The tiny design makes this perfect for little spills here and there, and with no handle on the pan, it's a great option for tables and benches. Because the brush snaps into the dustpan, it is easily stored in a drawer.
Don't choose this set if you need a larger capacity pan as it is very small!
4. Harris Groundsman PA99301 Dustpan and Brush Set
Price range: £
Best for: Outdoor use on patios or decking
The Harris Groundsman PA99301 set is the cheapest in this list of the best dustpan and brush sets (at the time of writing), but it's still a bit pricier than what you might find in your local bargain shop. Made from durable, hard-wearing plastic, this set will be perfect for long-term use making the price seem very reasonable.
The simple, traditional design of the Harris Groundsman with a sturdy brush is great for cleaning up the patio or your garden decking and it is endorsed by the Royal Horticultural Society!
The rubber lip stops dirt and dust from being left behind with a clean and easy sweep into the pan and stiff bristles mean you can tackle more trying debris such as soil or small pebbles. The plastic can become weak if used for multiple heavy duty tasks, so it's not great for cleaning up after any major DIY projects.
As it is a great option for outdoor use, it may not be the best for indoors; you would be best off purchasing a set with a softer brush for everyday dust in your home.
Due to the stiff bristles, this set struggles to sweep up fine dust or smaller things such as coffee grains.
5. Elliott Lobby Dustpan and Brush with Self-Closing Lid
Price range: £££
Best for: People with back problems
One of the more expensive options is the Elliot Lobby Dustpan and Brush Set. This product is very well suited to commercial use, but can also be a great option for those with back problems or for elderly users.
It's made with strong handles with grips for ease of use and the self-closing system means any stray dust or crumbs stay inside the pan while you transport the set around your home.
The long handles on the dustpan and brush are very practical for regular sweeping as well as sweeping a larger room, but you have to be careful when emptying the pan as it could swing open and you could miss the bin.
The handles have a clip which keeps the two parts together, which is great for storage as you won't lose one of the parts. The brush is made from synthetic fibres which means you can use it with hot water and cleaning chemicals.
The brush bristles are not as tightly packed as some other brush brands, which can limit the use to pieces of debris rather than fine dust. The plastic bristles also relatively soft which means any heavy-duty sweeping is harder to do.
Conclusion
Now you know the ins and out of all of these dustpan and brush sets, you can choose which will suit your needs the best. Whether you're constantly sweeping up dropped food or brushing up pet hair from around the house, there's a dustpan and brush set for all!
For the average household, we'd recommend the Vileda 2-in-1 Dustpan Set
as it's sturdy, well designed and not too expensive.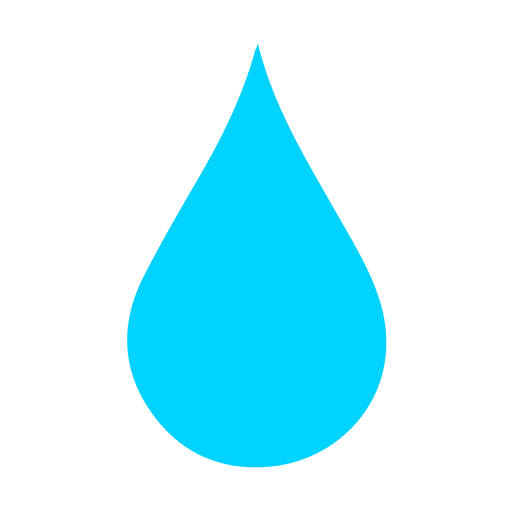 In The Wash is your guide to the best laundry and cleaning products, tips and tricks. Our mission is to solve the UK's cleaning and laundry dilemmas!