Although nobody really enjoys cleaning the toilet, most of us prefer to have a fresh-smelling, sparkly clean loo. There are lots of products available on the market now to help achieve this, including powerful cleaning liquids, cleaning tablets and gentle cleaning formulas containing less harsh chemicals.
Whichever option you choose, you will need to leave the product to work for a while, usually for an hour or two or even overnight. This lets the product do the hard work so you have less scrubbing to do later! Always check the instructions first to get the best results.
Best Toilet Cleaner in the UK
1. Duck Dissolves Limescale 5-in-1 Pine
Duck Dissolves Limescale 5-in-1 Pine cleaner is a liquid cleaner with the added advantage of a bottle with a uniquely shaped bent neck.
This makes cleaning right underneath the rim a lot easier and gives peace of mind that all areas have been completely and hygienically cleaned. It leaves a long-lasting, pleasant pine fragrance and also kills 99.99% of germs and bacteria.
This product has excellent cleaning properties and a fresh smell, however, some toilet bowl stains may be left behind and need a good scrub with the toilet brush.
2. Harpic Active Fresh Toilet Cleaning Gel
Harpic Active Fresh Toilet Cleaning Gel is quick and easy to use and has been specially formulated for a deep clean above and below the waterline. It will also kill 99.9% of germs and bacteria.
The gel sets to work as soon as you apply it around the toilet bowl, making sure to get the product underneath the rim to break down stains and remove all limescale. If you're in a rush, leave the gel in the bowl for a minimum of 30 minutes before brushing and flushing.
This is an effective product for cleaning a toilet bowl and keeps your loo smelling citrus fresh for hours – perfect if you've got company coming round!
3. HG Toilet Renovation Kit
The HG Toilet Renovation Kit sounds like a total toilet overhaul and it really is – the kit contains a liquid cleaner, a handy scrubber with a scratch-free scrubbing pad and plastic gloves. HG Toilet Renovation cleaner sticks to the toilet surface to remove even the most persistent deposits. When used in combination with the special scrubber, all limescale and dirt can be effectively removed.
This product requires a bit more effort than some other options but is very effective at removing even the most stubborn stains. Leaving you with a sparkling clean bowl that you could eat from… but you definitely shouldn't!
4. Ecozone 3-in-1 Toilet Cleaner
Ecozone 3-in-1 Toilet Cleaner is a non-toxic, biodegradable gel toilet cleaner and it's a good choice for those who prefer fewer chemicals in their home.
Although this cleaner doesn't claim to kill quite the same percentage of germs and bacteria as some of the chemical-based options (killing 99% rather than the standard 99.9%), it still cleans effectively and removes tough stains using natural citric acid. It's also much more pleasant smelling than many other toilet bowl cleaners, leaving a subtle Ocean Breeze scent behind after cleaning and no residue.
This product is cruelty-free and Vegan-friendly, so it's a great choice for those looking for kinder cleaning products.
5. Ecover Pine & Mint Toilet Cleaner
Ecover's toilet cleaner gives you that clean, fresh toilet bowl without the harsh chemical smells that can sometimes make your eyes water. Their Pine & Mint cleaner uses a multi-action decalcifying agent to help break down limescale and stains and with a quick scrub, your loo will be shining.
The slightly thicker consistency of this cleaner means you don't need to use as much as with more watery cleaners, so it should last a lot longer, especially when you buy a 5L bottle. This is a good quality cleaning product, however, the smell can be quite overpowering and may not be to everyone's tastes.
6. Astonish Toilet Bowl Cleaner Tabs
Astonish Toilet Bowl Cleaner tablets are quick and easy to use, and specially formulated for a deep clean. You can leave them down the toilet overnight, so you can wake up to a sparkling clean toilet, and it will also kill germs and bacteria.
The tablets work as soon as you drop them into the water, with a foaming action breaking down stains and removing limescale.
This is an easy and effective product for cleaning a toilet bowl, however, the smell is not as pleasant as some other cleaners, and sometimes the process needs to be repeated for a truly clean toilet bowl.
Keep your toilet bowl fresh in-between cleaning
As well as giving the bowl a good scrub every week or so (depending on your cleaning routine), you might want to consider a product that stays in your loo and keeps it smelling fresh and also germ-free after each flush.
Bloo Fragrance Switch Premium Toilet Rim Block
This toilet rim block from Bloo contains 4 compartments each with an alternating scented block inside. There are lots of scents available so you can choose your favourite!
Bloo toilet rim blocks contain bleach and are 100% anti-limescale, so your toilet will stay looking as clean as the day you scrubbed it. These blocks should last for up to 240 flushes – we think Lily & Apple scent is one of the best smell combinations – smelling like Floral Apple when dry and Water Lily once flushed!
Bloo In Cistern Twin Blocks
Another Bloo product – these in cistern blocks will keep each flush smelling fresh and the bleach will help to kill germs around the bowl. The strong foaming action ensures that limescale gets removed and each tab should last up to 8 weeks.
You can get these cistern tablets in a few different colours, so if you fancy blue toilet water, check out these blue Bloo blocks.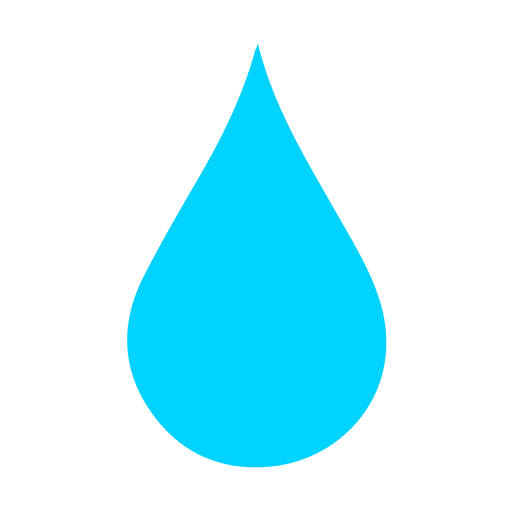 In The Wash is your guide to the best laundry and cleaning products, tips and tricks. Our mission is to solve the UK's cleaning and laundry dilemmas!