These days more than ever before, we are hyper-aware of cleanliness. There is all manner of nasty bugs developing in front of our very eyes, with new diseases being discovered too. All of this does nothing for your peace of mind, so you need to know that the household cleaners you're using are not only effective, but as strong as they can be too. If you have children, this is even more vital.
Many regular household cleaners do a good job, but they don't get right down into the crux of the problem, especially when cleaning the toilet. For that reason, let's talk about five of the strongest toilet cleaner product you can find in the UK.
1. Domestos Extended Germ-Kill Original Bleach
Domestos is one of the biggest names in the cleaning industry, so you know you're getting high quality here, and plenty of peace of mind in your purchase. This bleach is super-strong and is available in a concentrated yet very thick liquid. The bleach kills all known germs, and gives lasting protection to your bathroom, whilst also protecting against damage caused by limescale.
You can easily use this bleach at home or in the workplace and it will certainly get rid of any bugs you need it to do! A 750ml bottle contains 4.5g of sodium hypochlorite per 100g and less than 5% chlorine-based bleaching agent is included. Remember to always wear gloves when handling a substance this strong, and to open the windows for ventilation.
2. Harpic Power Plus Toilet Cleaner Citrus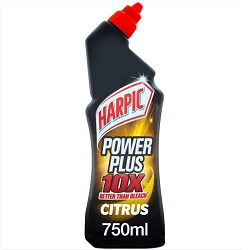 Anther big-named brand here, and another to give you plenty of peace of mind. The difference here is that this particular cleaner is designed specifically for toilets, and it has a slightly more pleasant smell than regular beach! Having said that, you should never breathe in the fumes from any type of cleaner, so remember to keep those windows open and limit the amount of time you spend using it.
Each 100g contains 9g of hydrochloric acid, which makes it amongst the strongest around. The cleaner kills 99.9% of all bacteria and removes up to 100% of limescale, so it's very effective. It also gets rid of stains, so you can be sure of a very clean toilet at the end of your cleaning session.
3. Domestos Zero Toilet Limescale Remover
Another in the Domestos cleaning range, this particular product is designed specifically for toilets. For that reason, you can be sure of effective and tough cleaning results. The liquid is three times thicker than regular cleaning fluids and removes even the most stubborn dirt and germs. It is also known to grip well below the waterline, and really get into the small nooks and crannies of your toilet, sticking to all vertical surfaces.
All you need to do is squirt the liquid below the rim of the toilet and let it do its work. For really stubborn stains, you can let it soak for 30 minutes and then rinse it away, leaving a shiny surface behind.
This product contains 8 g of hydrochloric acid per every 100 g. This is another strong product with a big name for reassurance.
4. HG Professional Limescale Remover
You might not have heard of this product, but it is actually one of the strongest bathroom cleaners around and will remove even the most stubborn stains and limescale in your bathroom. You can use this cleaner on bathtubs, sinks and toilets, but you should always dilute it if you're using it on anything other than under the rim of a toilet, such is its potency.
It is also very successful at removing rust stains, any yellow stains and even copper oxide marks. First and foremost, it is a very professional limescale remover.
This is a very powerful cleaner which can be used on almost all surfaces within the bathroom including stainless steel, ceramics, glass, crystal and a few different types of plastic. Because of the strength of it, remember to dilute if you're not using it on a toilet rim, and always keep the window open to avoid inhaling the fumes.
5. HG Super Powerful Toilet Cleaner
This is another product in HG's range of powerful cleaners. Rather than being a limescale cleaner, this product is specifically a toilet cleaner.
You can easily use this product at home or in the workplace because it is so strong it will certainly get rid of all types of known germs with ease. The cleaner is designed especially for the toilet but can be used around the home if you dilute it down for use in other areas.
When you apply the cleaner to the toilet pan, it sticks to all surfaces to ensure all marks and dirt are removed effectively, and it also easily removes any stubborn areas which could otherwise cause the toilet to not flush correctly, or to lose power. You can easily buy this product in bulk orders of two bottles or more, so you can get more for your money too.
If you're looking for one of the strongest toilet cleaners available in the UK today, these five suggestions should certainly be high up on your shortlist. Again, remember to ensure you keep windows open when using any cleaner of this strength, and to limit the amount of time you spend using it, to avoid developing respiratory problems. You should also dilute in many cases.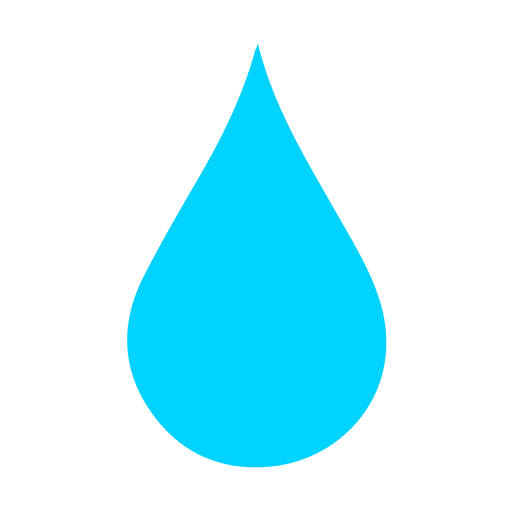 In The Wash is your guide to the best laundry and cleaning products, tips and tricks. Our mission is to solve the UK's cleaning and laundry dilemmas!