Vacuum cleaners are an essential part of the arsenal of cleaning supplies in most households. With the advent of new technology, vacuum cleaners come in a variety of forms, shapes, and sizes, from large industrial-type machines for larger jobs to handheld, battery-operated machines for smaller cleaning tasks, as well as self-operating machines that require little effort to maintain.
Vacuum cleaners come in a range of prices as well, from less than £30 to over £500, depending on the type of machine, the brand, the quality of construction and effectiveness, and the technology involved in its manufacture.
Here's our roundup of the top 10 best vacuum cleaners on the market in the UK.
Top 10 Best Vacuum Cleaners in the UK
1. Numatic HVR200-11 Henry Vacuum Cleaner
The cheerful and iconic design of Henry vacuum cleaners makes them one of the most recognisable vacuum cleaners on the market, and they've been around since the early 1980s. But is there more to this Henry vacuum cleaner than a happy smiling face?
This vacuum has some excellent features, such as a high efficiency motor, a TriTex filtration system to improve filtration and cleanliness, and a versatile toolkit.
The HVR200-11 Henry Vacuum Cleaner has an impressive 9L drum capacity which means you can clean for longer without having to stop and empty the contents. There's also a 10m cable so you can reach all areas of your home more easily without having to change plug sockets, and it's also handy for reaching garages so you can vacuum your car. It's easy to store too, with a neat and tidy rewind storage system.
This is a reliable, powerful vacuum cleaner that works hard and is suitable for most homes; however those with a bad back might want to give this cylinder vacuum cleaner a miss in favour of an upright model.
See on Amazon
2. Dyson V7 Motorhead Cordless Vacuum Cleaner
The Dyson V7 is the latest cordless vacuum cleaner from trusted British brand Dyson, and is similar to the previously released models, the Dyson V6 and Dyson V8.
It's one of the best vacuum cleaners available for removing dirt and pet hair, thanks to the smart direct-drive motor head that's powerful and effective on every surface.
This Dyson vacuum cleaner is also great for anyone who suffers from allergies, with a superior filtering system that's excellent at retaining allergens and dust.
The V7 Motorhead can supply up to 30 minutes of cleaning in normal mode, however there is a turbo power mode which will use the battery much more quickly (around 7 minutes).
This is one of the more expensive vacuum cleaners on the market, but with a lightweight and stylish design, it's an enjoyable vacuum cleaner to use. It's also easy to convert this model into a handheld version for quick on the spot cleaning of sofas and pet beds. This vacuum cleaner comes recommended as a Best Buy from Which magazine.
3. Gtech AirRam MK2 Cordless Vacuum Cleaner
The Gtech AirRam MK2 is a cordless stick vacuum cleaner that's simple and lightweight to use.
It has an impressive running time of 40 minutes if charged for 4 hours, and a 1-hour short charge can top this up further. If you're in the middle of cleaning and wonder how much charge is left in the battery, you can simply check the handy 4-stage LED.
It works just as well on hard floors as carpets, and you don't need to change any settings between different surfaces.
This vacuum cleaner is cheaper than a lot of cordless models, however unlike some cordless models you can't convert it into a handheld cleaner for sofas etc., and it's only really suitable for use on floors.
This vacuum cleaner has been designed to reach into hard to clean areas, and it does this particularly well. It's also an easy vacuum cleaner to store.
One area which lets this vacuum cleaner down is cleaning pet hair, which can remain stuck in the carpet – so you may wish to look at other models if you're a pet owner.
See on Amazon
4. Dyson V8 Absolute Cordless Vacuum Cleaner
The Dyson V8 belongs to Dyson's premium range of vacuum cleaners. It's more expensive to buy than the Dyson V6 and V7 models, but it does come with more accessories and tools, and perhaps more importantly boasts a longer run time of around 40 minutes.
Advanced features also include a battery-life indicator, an easy-to-use hygienic dust-ejector, and the Quiet Mark stamp of approval – perfect if you need to use it once the kids are in bed!
The new bin-emptying feature is a real bonus for allergy sufferers, with a silicone collar that pushes out dust and debris, resulting in less contact with the dust.
Pet hair and ground-in dirt and debris can be removed easily using the mini-motorised tool.
This vacuum can also be quickly converted into a handheld version for cleaning cars, hard to reach spaces and furniture.
The only real disadvantage of this vacuum cleaner, apart from the high price, is that the battery power doesn't last very long when using the turbo mode.
5. Shark Rocket True Pet Ultra-Light Handstick Vacuum Cleaner
The Shark Rocket True Pet Ultra-Light Handstick Vacuum Cleaner is a bagless stick vacuum cleaner which can be easily converted into a handheld cleaner. It's been designed specifically with pet-owners in mind, with a motorised pet tool that's ideal for getting rid of pet hair from carpets, sofas and other soft furnishings.
When you need to convert from the stick vacuum cleaner mode into a handheld cleaner you simply press a button.
Other handy features include built-in lights on the handle and floor nozzle to help you see more easily when cleaning, and the ability to store the vacuum cleaner out of the way by hanging it on the small wall mounting unit.
The design of this vacuum cleaner isn't the best for cleaning high-up places, and it's one of the noisiest models around, it's a reasonably priced vacuum cleaner that's worth considering if you have pets.
See on Amazon
6. Dyson Light Ball Multifloor Upright Bagless Vacuum Cleaner
The Dyson Light Ball Multifloor Upright Bagless Vacuum Cleaner uses an innovative Ball™, which allows excellent flexibility when manoeuvring around.
It has an average dust capacity of 1.5 litres, so it doesn't need to be emptied too much. It also has an impressive 10.1 metre reach from a power socket to the floor head, meaning you can clean large rooms easily without having to change plug sockets.
This Dyson is great at cleaning up large spills like cereal, as well as every day dust, debris and pet hair. It's great for cleaning high-up tricky places such as ceiling shades, as the long extendable wand is easy to use.
Cleaning underneath furniture can be more difficult with this vacuum cleaner due to its profile, and it's not the easiest model to use on stairs. Overall though, this vacuum cleaner performs well, and is available at a reasonable price.
See on Currys.co.uk
7. Shark DuoClean Cordless Vacuum Cleaner with Flexology
The Shark DuoClean Cordless Vacuum Cleaner is Shark's high-end vacuum cleaner with some interesting design features.
A second battery means a longer cleaning time before you need to charge – up to 44 minutes run time from a single charge.
It's easy to store thanks to a flexi-hose section in the middle which allows you to fold it easily, and the floorhead has handy LED lights to help illuminate dirt in dark areas.
It removes household dirt and debris using its DuoClean vacuums – two unique rolls that work in unison to remove large and small mess in one go. It's lightweight and easy to manoeuvre around your home, and you don't need to stop and change cleaning heads if you move between carpets and hard floors.
Despite having some impressive features, this vacuum doesn't perform particularly well when it comes to carpet cleaning compared with many of the other cordless vacuum cleaners available on the market now.
See on Amazon
8. Miele Complete C3 Cat & Dog PowerLine Cylinder Vacuum Cleaner
The Miele Complete C3 Cat & Dog Powerline Cylinder Vacuum Cleaner is a powerful cylinder cleaner aimed at pet owners and those who suffer from allergies.
The AirClean filter system is one of the best filters around, trapping 99.9% of fine dust from the air, and it also removes pet odours to make the air in your home feel and smell fresh. It's easy to tell when the filter needs changing thanks to a helpful time strip.
This vacuum cleaner comes with six accessories, and the turbo-brush floor head and mini turbo-brush tools are both extremely effective at removing ground-in pet fur from carpets and furniture.
The bag replacement has been designed with allergy sufferers in mind and doesn't create too much dust when changed.
Cleaning up larger debris such as spilt cereal isn't a strong point for this cleaner, however it's still one of the best vacuum cleaners to buy if you are a pet owner or suffer from allergies.
See on Currys.co.uk
9. VonHaus Stick Vacuum Cleaner 1000W Corded
The VonHaus Stick Vacuum Cleaner is a budget vacuum cleaner. It performs reasonably well on hard floors, and it's lightweight and easy to use and push around. It's particularly good for cleaning stairs, and the upholstery tool is effective at cleaning pet hair. It also converts easily to a handheld vacuum at the press of a button.
One drawback of this model is the relatively short cable, so it's not a great vacuum cleaner if you have larger rooms. It also can perform badly on carpets, failing to remove ground-in pet hair and large debris too, and it's very noisy to use.
There are vacuum machines available with much better filters, and much of the dust collected by the VonHaus Stick Vacuum Cleaner is recirculated back into the room, making it a poor choice for allergy sufferers.
To summarise, the VonHaus Stick Vacuum Cleaner is incredibly cheap, and fine if you have a small home or flat with hard floors, but if you suffer from allergies or have carpets in your home you may need to look elsewhere.
See on Amazon
10. Numatic CVC370-2BL/BK Charles Wet and Dry Bagged Vacuum Cleaner
The Numatic CVC370-2BL/BK Charles Wet and Dry Bagged Vacuum Cleaner isn't just a regular vacuum cleaner. It has the same iconic design as the Henry vacuum cleaner, but comes in a bright blue colour, and is capable of vacuuming water and other liquids – up to an impressive 9 litres. All parts of this cleaner are water resistant. It can also be used as a regular vacuum cleaner in dry conditions and it's fairly easy to switch between wet and dry modes.
Flooding is becoming an increasing problem in many homes in the UK, but having this vacuum cleaner around means you can tackle flood water before too much damage takes place. Even if your home isn't at a great risk of flooding, this vacuum is capable of dealing with any spillages or leaks that could also cause serious damage.
In normal dry conditions, this is still an effective vacuum cleaner, with powerful but quiet twin motors that lift dirt and debris efficiently. The dry capacity of this vacuum cleaner is 15 litres, so you don't need to empty the bag too often.
It's worth noting that the Charles vacuum cleaner doesn't come with the useful cord storage system found with other Numatic vacuums.
For a very reasonable price, this vacuum cleaner can offer peace of mind for those worried about accidental damage from floods or spillages.
See on Amazon
How to Choose a Vacuum Cleaner
Let's face it. It's the job that nobody wants to do. You find yourself reaching for the vacuum cleaner more often than you'd like. However, not many people think about whether their current machine is doing the job efficiently.
As there are so many options out there, it can be difficult to narrow it down to what suits you and your home, so here's a list of things you must know before making your final decision.
Things to think about before making your purchase
What kind of floors are fitted in your house? Hardwood, carpets, tiles..?
It's important to choose a vacuum cleaner to suit the kind of surface(s) you will be working with. If you have lots of different flooring in your house then that's fine too, you'll need something that works with everything.
Do you have children and/or pets?
Think about how often you are currently having to vacuum as this will be an important factor in deciding which to go for. If you have children or own a pet like a cat or a dog, you know you're going to be hoovering every inch of the house on a regular basis, so keep that in mind!
Does anyone in your home have any allergies eg. Asthma?
If someone in your family home suffers from asthma, you may need to consider the type of filter that the vacuum has but we'll talk a bit more about this later.
Vacuum cleaners for homes with tiles or hardwood floors
It's easy to assume that homes featuring only hardwood floors only need a good sweep. No vacuum necessary but it's super important that you do own a vacuum cleaner—even if it's used less than someone who owns only carpet.
As you may not be using it so frequently, I'd suggest going for something that's very compact and therefore easy to store out of site when it isn't being used. I'd suggest going for a barrel vacuum. They are not only small but also lightweight- it's a win win!
Vacuum cleaners for homes with carpet floors
When it comes to cleaning carpets, one of the most important things to think about is the suction power of the vacuum you're pondering over. Unlike a hard floor, your carpet hides a lot of the dirt so you want to ensure that your carpet is getting the deep-clean that it needs. A regular vacuum just won't cut it.
A great choice would be to go for an upright vacuum that has cyclonic technology which essentially means that it works to separate dirt from air and prevents clogging to ensure excellent suction power, even while the bin is starting to fill up!
Vacuum cleaners for homes with children and/or pets
Cleaning a home full of pet hair and "kids making memories" can be extremely tiresome. Although it's important to suggest that you still take into consideration the type of flooring you have; I'd suggest on top of that, you also have a handheld or stick vacuum in order to clean furniture like sofas and cushions quickly and more efficiently without the struggle of lifting a heavy up-right machine.
Although it's costly to purchase two different vacuums, you'll get that back in time spent cleaning and the amount of times you need to do it – you're welcome!
Vacuum cleaners for homes with allergy sufferers
If you or a member of your family suffers from allergies or asthma, something that's important to think about is the type of filter said vacuum has. Your standard filter releases dust particles into the air which will act as an irritant to those who suffer with things like asthma.
You should be keeping your eyes peeled for something which has a HEPA filter as these type of filters "removes and traps nearly all dust particles and pollutants". One such vacuum cleaner is the Duronic VC7 Bagless Upright Handheld Stick Vac
, which is a small and affordable vacuum cleaner that will help remove dust from the air.
What about Watts?
The number of watts a vacuum has tells you how much power goes into the vacuum so in theory this should mean a better suction power the higher the watts but there are other things that contribute towards a good suction power so be sure to ask about this when speaking to a sales member!
To bag or not to bag?
This is the kind of thing that's always up for debate but luckily it doesn't matter whether you decide to choose a vacuum that has bags or not as they still offer the same cleaning power. Weigh up whether you want to be purchasing bags or not, also take allergies into consideration. Although bag-less vacuums are more convenient, if someone in the family has any allergies your best bet is to go for a bag as they are more hygienic. It's all down to preference!
If you have any other queries, you can leave a comment below or talk to a professional in a shop on the day of your purchase as they will be able to choose something specific to everything you need. Hopefully now you will feel more confident in asking around and will know exactly what it is that you need.
Vacuum Cleaner FAQs
While vacuum cleaners are quite common, many people don't fully understand how they work and what many of the benefits and risks are. Since vacuum cleaners are an important part of most households' cleaning regimen, it's important to know how the vacuum cleaner you choose affects your health, your home, and your wallet.
Read on to learn the answers to some frequently asked questions about vacuum cleaners.
Are vacuum cleaners bad for your health?
Most people use vacuum cleaners to rid their homes of dirt and dust that may cause allergies or illness for themselves and their families. However, it's important to realize that under certain conditions, some vacuum cleaners can actually make matters worse by releasing dirt, dust, and allergens into the air.
It comes as no surprise that newer, more expensive models tend to be better at trapping such problematic materials within the filter, so keep this in mind when selecting a vacuum cleaner to purchase.
If you or someone in your family is sensitive to dust or other common household allergens, you might want to avoid purchasing a lower-end model that will cause dust to be released into the air rather than trapped within the filter.
Models that use HEPA filters are especially good at trapping dirt, dust, and allergens. If you have an older vacuum cleaner or a lower-end model, regular cleanings, filter changes, and bag changes (or emptying of the receptacle in bagless models) will help reduce the amount of dirt, dust, and allergens released into the air.
Keep in mind that with bagless models, the debris trapped in the receptacle tends to become dislodged and may be released into the air when emptying it into the trash, so they may not be the best choice if you or someone in your family is highly allergic to household allergens such as dust.
Do vacuum cleaners cause cancer?
If you have shopped for a vacuum cleaner recently, you may have noticed that some models come with a warning sticker stating that they may contain hazardous materials that have been known to cause cancer.
Usually, the materials used to make vacuum cleaners are safe, but some models do have traces of lead or petroleum byproducts. This may cause serious concern for some, as these materials have been linked with serious illness including cancer.
While the levels used to manufacture the machines are typically very low, there is no guarantee, and it's often impossible to know just how much exposure you're getting while using the vacuum cleaner. If you find yourself feeling wary of such chemicals, it may be helpful to research brands and models that use materials that you are more comfortable introducing into your home.
Can vacuum cleaners cause hearing loss?
The risk to your hearing will vary with the type of machine you use. Some vacuum cleaners produce more noise than others. Prolonged exposure to noise levels above 85 decibels has been shown to affect hearing. Some vacuum cleaners will reach this level, and should be used only for short periods of time, unless proper personal protective devices such as ear plugs are worn, to reduce the harm done to your hearing.
Some household vacuum cleaners are much quieter to the point that you can barely hear them, such as self-operated roaming models that are designed to clean with minimal disruption to your routine.
The best way to know if a vacuum cleaner will harm your ears is to test it out before buying it. If you notice that you have to shout over the vacuum cleaner, it is probably too loud to use for prolonged periods of time.
Can vacuum cleaners overheat?
Some vacuum cleaners may begin to overheat with age or excessive use. Usually this is due to poor airflow, which can be caused by a variety of different things such as buildup of dirt and dust, a clogged hose or filter, or wear-and-tear on the motor.
Many modern vacuum cleaners come equipped with a thermal shut-off in case the machine begins to overheat. Older models, however, may not have this safety feature. This is important to keep in mind if your vacuum cleaner is aging and has not been kept particularly clean.
The best way to prevent your vacuum cleaner from overheating is to keep it clean and perform regular filter changes, as well as replacing the bag when it becomes too full, or regularly emptying the receptacle on bagless models.
If your machine has a thermal shut-off feature and automatically turns off due to overheating, it will take a few hours for the machine to cool properly and to turn back on.
Do vacuum cleaners use a lot of electricity?
Some vacuum cleaners are more energy-efficient than others. The energy efficiency of the machine will depend on a variety of factors, including its size, its intended purpose, and its age.
As with other appliances, an easy way to determine whether a vacuum cleaner is energy efficient is to look for an Energy Star rating, which are typically advertised on the box, since this is a desirable quality for most households.
As a general rule, bagless models are more energy efficient than traditional models that use waste bags.
After considering these five frequently asked questions, you are now well-equipped to choose the right vacuum cleaner. With this information in mind, you will be sure to choose the model that best suits your health, household, and financial needs.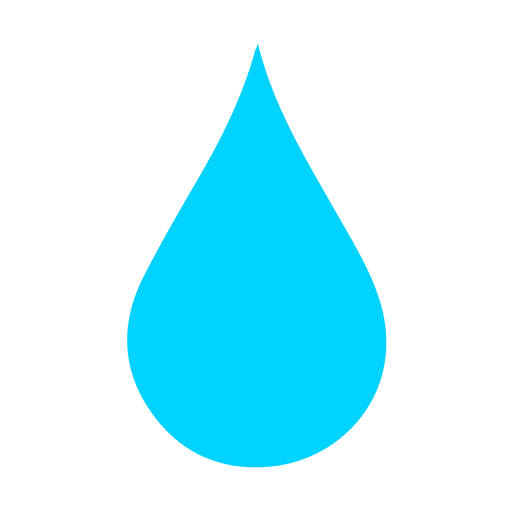 In The Wash is your guide to the best laundry and cleaning products, tips and tricks. Our mission is to solve the UK's cleaning and laundry dilemmas!