Frosted glass has long been a great feature to add a discrete yet effective statement to your décor, and has often been used as a classy way to maintain privacy. It can be spotted in a range of places, from lighting to shower panels. Despite the high-quality finish, it is very low maintenance!
That being said, little and often is a great deal easier than a big deep clean once in a blue moon. So, stick to these speedy tips roughly once per month and you'll have your frosted glass sparkling new!
Rough glass is prone to trapping dust and dirt due to its textured nature. Depending on where the glass is and what it's used for, smudges, stains and fingerprints can quickly accumulate. Fortunately, wiping the glass down is a super quick and simple task.
Method 1: White Vinegar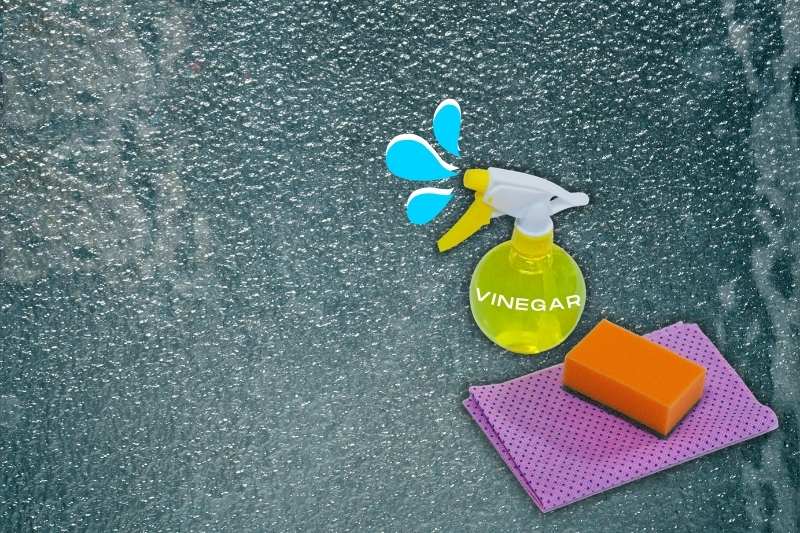 Mix one part white vinegar to four parts warm water and a drizzle of washing up liquid into a spray bottle and shake
Spray the glass thoroughly and leave for at least 5 minutes
Scrub the glass in a circular motion using a sponge
Rinse off with cold water
Wipe down the glass using a microfibre cloth
Leave to air dry
Method 2: Lemon Juice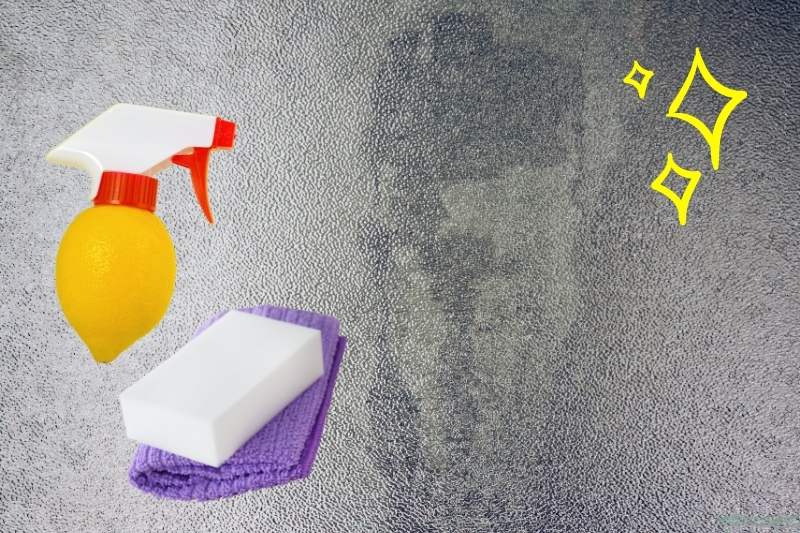 This method probably needs a little bit more effort but you'll be rewarded with a subtle scent of lemon
Squeeze one lemon into a spray bottle and fill with warm water
Lightly spray the glass all over with your lemon solution
Rub the solution into the glass in sections using a sponge
Wipe what is left over with a microfibre cloth and dry with another cloth if needed
Method 3: Newspaper and Glass Cleaner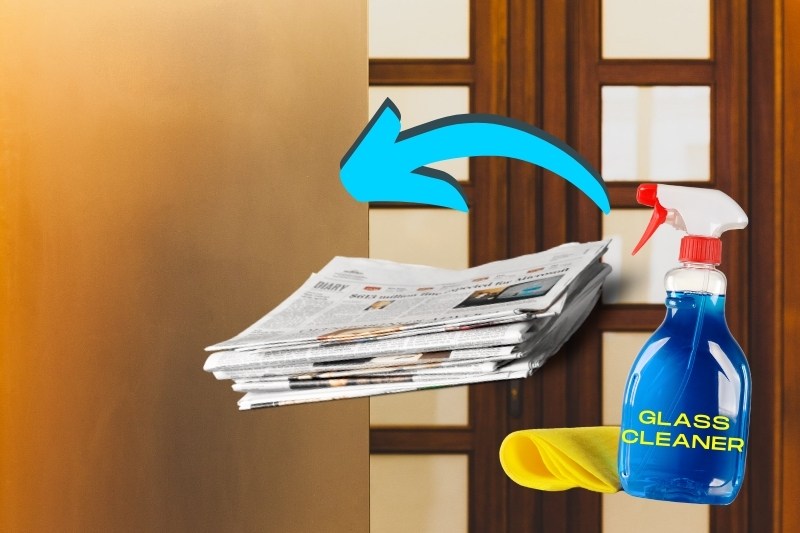 Spritz the glass using your glass cleaner of choice
Clean in sections to ensure a thorough job
Take a few pieces of newspaper and use them to scrub the cleaner into the glass
For any stubborn stains, add some bicarbonate of soda (baking soda) into the mix! Take a small amount of bicarbonate of soda, add some water to make sure everything sticks together, and use the newspaper to scrub it into the stain
Repeat step one and wipe off using a cloth
How to Clean Frosted Glass on a Shower Screen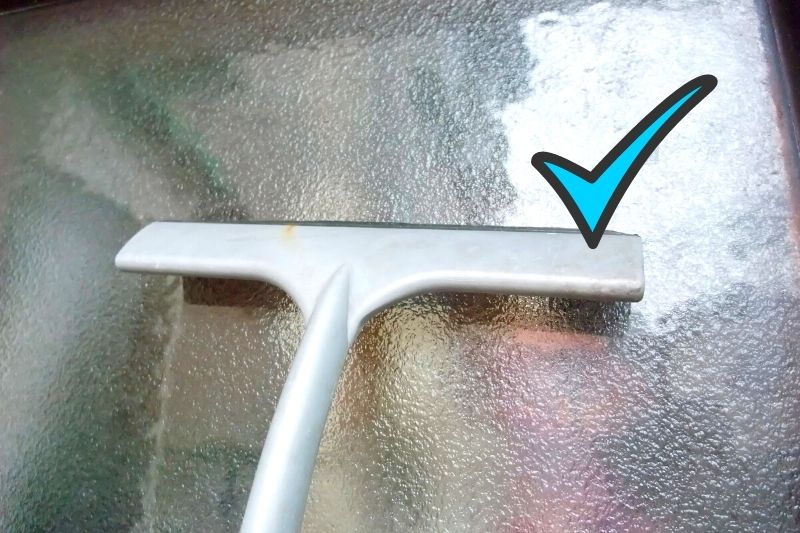 Ideally, you should try to do this at least once per week!
Mix a dash of washing up liquid with warm water and put in a spray bottle
Lightly spray the glass panel with the homemade solution
Go over the panel using a squeegee to remove any excess water
Rinse with cold water
Leave to dry on its own (open windows if there is poor ventilation)
Whichever method you decide upon, cleaning frosted glass is a super quick and easy job. Do it regularly and that statement feature will be as good as new!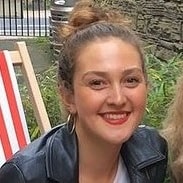 Hi, I'm Bron. I'm an elite endurance athlete, love the outdoors and anything involving food! All of which have the potential to make a mess! I don't have a huge concentration span (and like to use the excuse of being too busy), so go for quick and easy cleaning methods where possible!