Are you considering getting a cleaner in to clean your house for an hour a week? If so, you might be wondering what you can expect from your cleaner after 60 minutes of work.
Well, an hour really isn't a huge amount of time, so you shouldn't expect your new cleaner to clean your entire house from top to bottom in an hour-long slot!
However, there are certain tasks that can be accomplished well within an hour-long cleaning session. Find out more below.
In reality you can expect a cleaner to complete the following tasks in an hour:
Clean some dishes in the sink – Be aware that not all cleaners will do this for you.
Do some light dusting of mirrors, the TV and a few units.
Hoover the living room and hallway – As long as they are small and there is no furniture to be moved around.
Mop your kitchen floor – A very basic clean, no stains and spills treatment.
Spray and wipe the countertops in the kitchen – Just the visible surfaces.
Note: The above list may not be extensive and will vary from one cleaner to another. Plus, not all cleaners will be able to complete all the tasks listed above because certain factors impact how they work, and these will be discussed later on.
You should always discuss with your cleaner what tasks you'd like them to do beforehand, and check that they're happy to do the tasks. You should also treat your cleaner with respect, and you should not overwork your cleaner during this one-hour cleaning session.
And above all else: Be realistic!
How Do You Know What Tasks to Give Out to a Cleaner?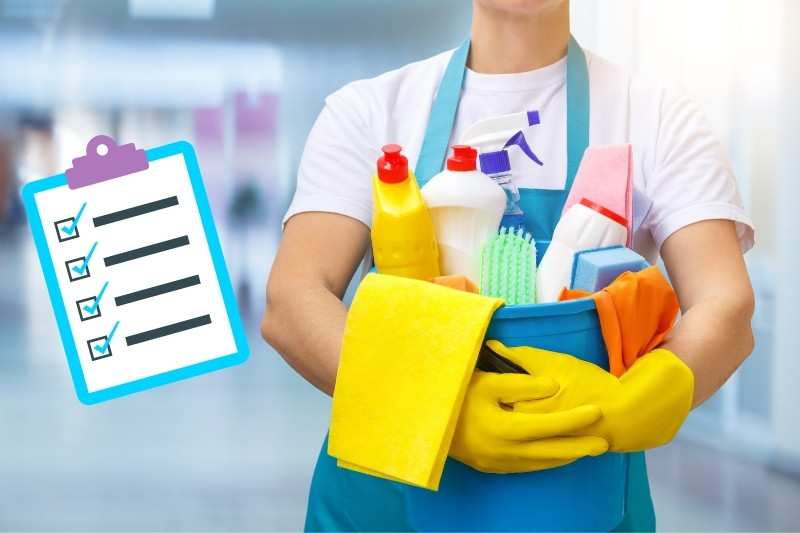 If you're really not sure what to ask your cleaner to clean in an hour, time yourself doing some small cleaning tasks that are important to you.
Once you've timed yourself, you'll have a better idea about how long certain cleaning tasks take, and what jobs can be completed within a 60-minute time slot.
For example, you take five minutes to hoover your living room (without moving the furniture around) and you take ten minutes to dust your downstairs mirrors and TV. These two tasks amount to 15 minutes. So, one hour, minus 15 minutes, leaves you with 45 minutes of time that could be spent on other cleaning tasks.
Doing this means that you can avoid stressing your cleaner out with too many tasks, and you won't be disappointed in the end, because you'll know what can actually be achieved in an hour-long cleaning session.
What Factors Impact a Cleaner's Work?
It's worth pointing out that how much cleaning a cleaner can do in one hour is directly impacted by the following points:
1. The experience level of the cleaner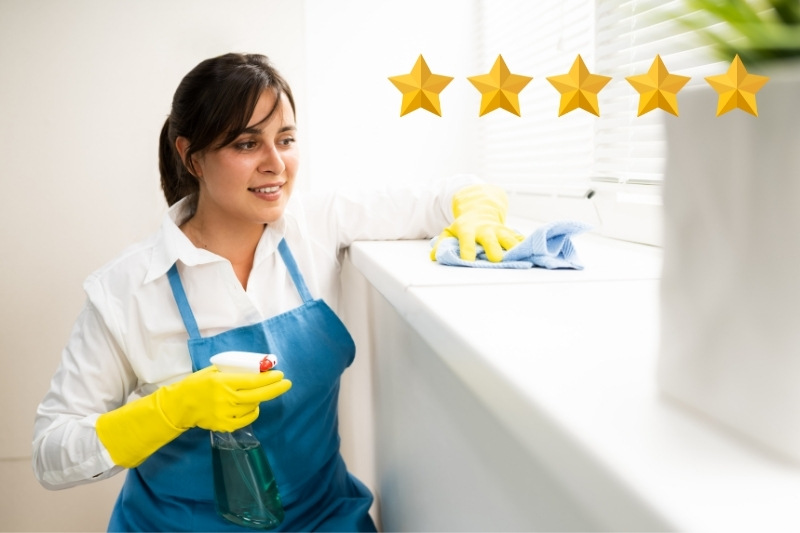 Of course, everyone has to start working somewhere, but if you are going to hire a relatively new cleaner you should prepare yourself for them to work slower as they learn the ropes.
A seasoned cleaner has years of experience under their belt and may be able to clean much more in an hour slot.
2. How dirty your home is
If your home is quite dirty and cluttered to start off with, a cleaner will have to wade through the grime to get to their main tasks.
This is time consuming, and if you've only booked the cleaner for an hour, you are literally wasting time and money.
3. How big your home is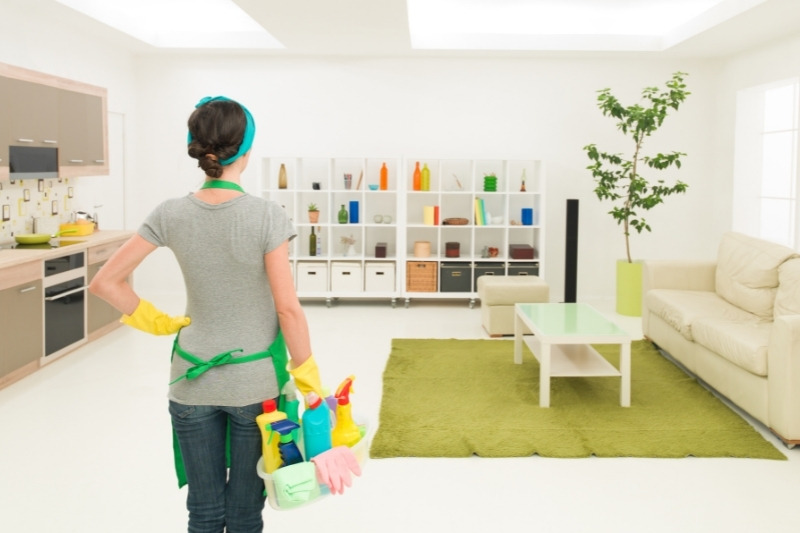 This will impact how quick a cleaner can work! Think about it like this, if you've asked the cleaner to mop the kitchen on the east side of your large home, then their next task is to hoover bedroom number four in the attic, they're going to waste time travelling around.
On the flipside, if you have a flat and all the rooms are close to each other, it'll be much easier for your cleaner to get around.
Big homes take longer to clean, so perhaps you should keep your cleaner's tasks to one specific area in the home.
4. Are you or someone else going to be home?
If you or someone else is at home during the cleaning session, you/they might be tempted to go and have a chat with the cleaner. It's perfectly understandable, after all you/they want to get to know your/their cleaner better and to build trust with them.
The main issue is that chatting slows down the cleaning process. And if the cleaner has only been given an hour to begin with, the time will soon run out.
5. Hazards in the way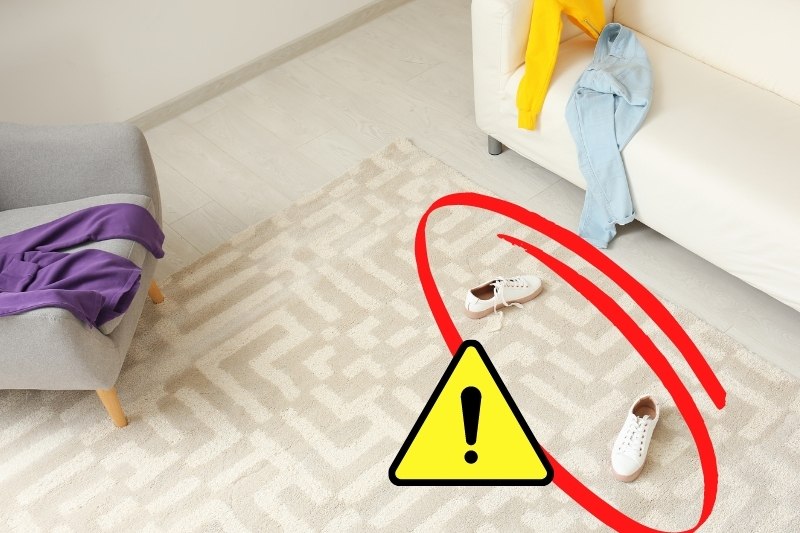 If you leave items lying around your home, like bags and shoes, the cleaner will either need to move them or work around them. This slows down the cleaning process.
6. A lack of communication with the cleaner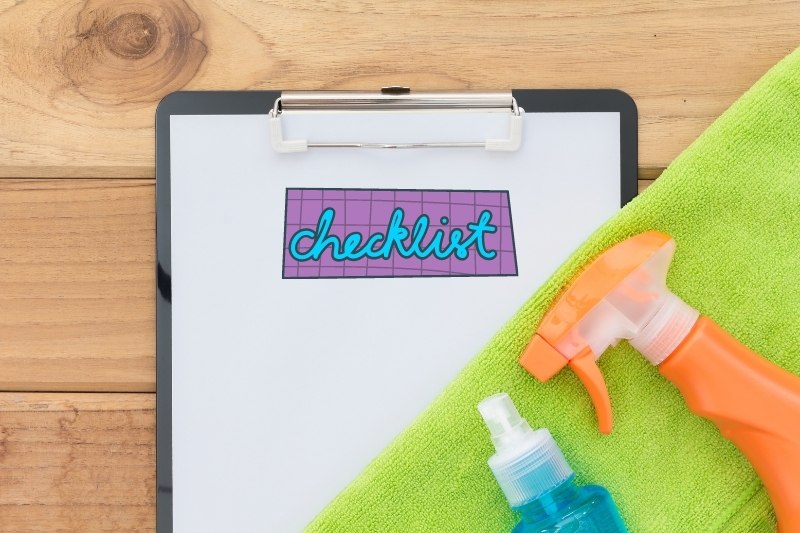 In order for your cleaner to do their job well, they need to understand exactly what it is you need cleaning. So, you should ideally leave them with a little task/checklist that they can tick as they complete tasks.
Failing to do this will result in the cleaner cleaning areas that you didn't want cleaning, this will then lead to problems because you'll be unhappy with the work.
7. Individual preference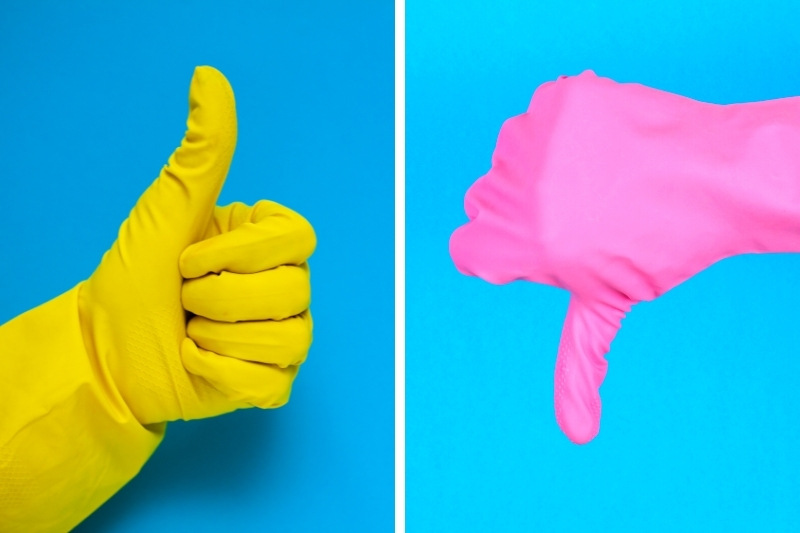 Each and every cleaner works differently, so one cleaner may be happy to complete certain tasks for you, but another cleaner may not. This will impact what cleaning activities a cleaner has, so just keep this in mind when you're hiring a cleaner and making a checklist of tasks.
How to Make the Most Out of a 1-Hour Cleaning Session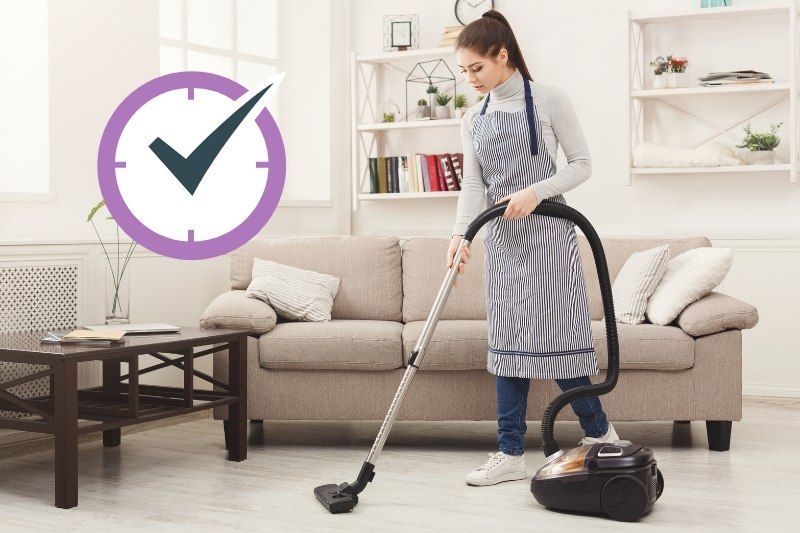 Below you'll find a few tips to help you get the most out of a one-hour cleaning session:
Prioritise cleaning tasks – Tell your cleaner what tasks are important to you, so they won't miss them out.
Create checklists – You can hand the list to your cleaner and they can tick off tasks as they complete them. This ensures that no tasks are missed.
Talk to your cleaner – Don't just let them have free rein, explain to them what you need them to do and you'll soon find that you build a relationship together.
Clean before the cleaner gets there – Get all unwanted goods and clutter out of the way, so your cleaner can hit the ground running when they arrive.
Don't give your cleaner unrealistic tasks – It's an hour session not a day session, and it's likely to be one person not a team doing the work!
Get a thorough clean of your home done every few months, so your cleaner just maintains the level of cleanliness in your home.
Ask your cleaner for advice – This will help to grow your relationship and they will feel valued.
Give your cleaner feedback – This will allow them to grow and to learn your ways better.
Be patient – Your cleaner isn't going to know exactly how you like things done from the off, so be kind to them. Clear communication would be useful when it comes to explaining how you like your house cleaned.
Get your cleaning products ready – Cleaners usually bring their own goodies, but if you need your cleaner to use special items, leave them out ready. The cleaner will be able to get to work immediately if you do.
Is a 1-Hour Cleaning Session a Good Idea?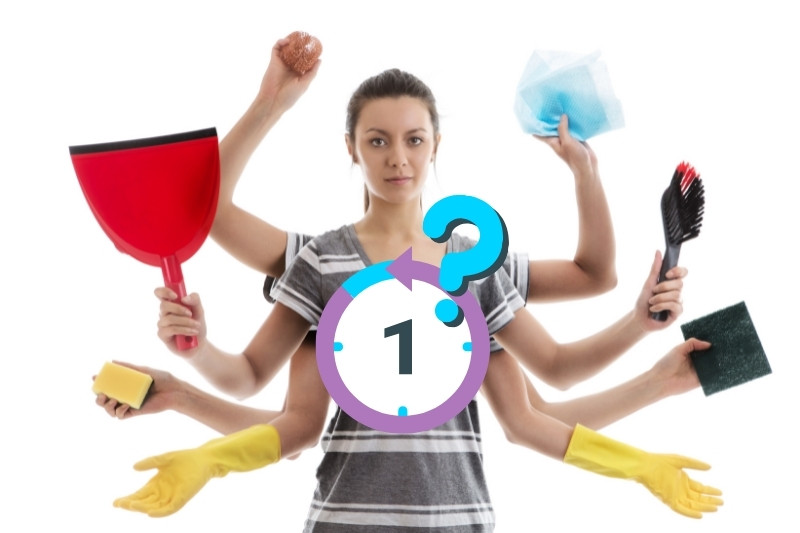 Generally, one hour is long enough for one person to keep on top of the basic cleaning tasks needed in a home – hoovering and dusting, for example.
An hour, however, isn't ideal if you need your cleaner to clean more of your home, and if your house is bigger and dirtier. In these cases, a two-hour or three-hour session may be more beneficial because more thorough cleaning could take place.
Although if you only have an hour spare here and there, you could get a cleaner to come in twice a week for an hour at a time to clean your home. You could ask them to complete different cleaning tasks when they come around.
For example, you could give the cleaner kitchen-based tasks for an hour on Monday, and you could give them bathroom-based tasks on Wednesday.

Bethan has a passion for exploring, reading, cooking and gardening! When she's not creating culinary delights for her family, she's concocting potions to keep her house clean!