Having sensitive skin can mean that finding the right products to use around the home is a constant struggle. Just when you think you've found the perfect product for you, it doesn't do as advertised and you've got to start all over again.
This problem becomes even harder when your whole family has sensitive skin. Finding a product that isn't harsh for all of you can be nearly impossible. Hopefully, we can help you find the product for your sensitive skin below.
Most fabric softeners say they are great for sensitive skin but wouldn't even be any good for a rhino! The ones below, on the other hand, are great for all skin types. The fabric softeners in our list can make anyone's clothes feel like a dream and they could help to save your skin from itching all day!
Best Fabric Softener for Sensitive Skin in the UK
1. Fairy Fabric Conditioner for Sensitive Skin

Fairy's fabric softener for sensitive skin is hypoallergenic and has been dermatologically tested by the Skin Care Health Alliance to ensure it looks after the most delicate of skin. This fabric conditioner was voted number one for sensitive skin from an online panel of 3433 women (aged 18-70).
According to Fairy, their fabric softener will leave clothing huggable and soft, whilst still being perfect for even babies, small children, and those with sensitive skin.
The concentrated formula means the bottle is great value for money and means less plastic waste in the long run, and once you remove the sleeve, the packaging is all recyclable too.
2. Ecover ZERO Ultra Sensitive Fabric Softener
This is quite possibly the very best fabric softener to go for on this list for sensitive skin. The reason being is that all Ecover products are totally natural.
They take all of the good stuff from nature and then give back by producing their products responsibly. So, you can get great-smelling, soft clothes with no harsh chemicals floating around between the fabric waiting to pounce on you.
Some people have said that this fabric softener isn't all that it's cracked up to be, but others love it. It might not be the most powerful fabric softener on this list, but it does work for a lot of people with sensitive skin. This 1.5L bottle should last for up to 50 washes, so it makes this fabric softener great value for money.
3. Ecover Sensitive Fabric Softener

Ecover's sensitive fabric softener has a concentrated formula that is available in a choice of Apple Blossom & Almond or Gardenia & Vanilla fragrances.
This fabric softener uses plant-based ingredients instead of the traditional petroleum-based alternatives to offer a more environmentally friendly choice. This fabric softener will naturally soften your laundry, making ironing easier and leaving behind a fresh, delightful scent.
The plant-based ingredients are gentle on skin, and no colourants are used in the formula. Ecover use no palm oil in their products, and their sensitive formula features European-sourced rapeseed oil that will help to soften and prolong the life of your clothing.
4. Bollicine Fabric Softener

Bollicine's fabric softener is organic, dermatologically tested, and vegan friendly. The gentle formula is certified Eco Organic, and is free from petroleum, lanolin, parabens and all the other ingredients you might find in traditional alternatives.
This gentle fabric softener is made from entirely plant-based materials and still offers excellent cleaning performance. The formula can be used for both machine and hand washing and is suitable for even baby's delicate skin.
Consumers have reported that using this fabric softener can help those adults and teenagers suffering from allergies or skin complaints, leaves baby's clothing beautifully soft, and that the fresh smell is subtle rather than being overwhelming.
5. BioMio Bio-Soft Eco Fabric Softener

BioMio's eco fabric softener is unique in that it is suitable for all fabric types, including garments made from fabrics like wool and silk that usually require special detergents and dedicated care.
The softener is available in eucalyptus, lavender, or fragrance-free variations, and is ideal for those with sensitive skin and children's clothing. This fabric softener is hypoallergenic and made with plant-based ingredients that make it gentle and safe, even if there is a baby in the family.
BioMio's fabric softener has an antistatic effect, can reduce the formation of creases in the wash, and makes ironing so much easier.
6. Comfort Pure Hypoallergenic Fabric Conditioner
The name Comfort really says it all. This fabric conditioner keeps the fibres of your clothes feeling soft, so each item feels great on even the most sensitive skin. The hypoallergenic technology inside this fabric conditioner was developed using skincare research recognised by the British Skin Foundation.
All this means that this fabric conditioner is going to make your clothes feel as smooth as silk! The only downside to this fabric conditioner is that it's not anti-static which can be a drawback for some. Some may say that you can't put a price on feeling comfortable all day, but getting up to 166 washes from this 5L bottle makes it pretty good value for money.
How to Choose Fabric Softener for Sensitive Skin
For most people with sensitive skin, the problem with fabric softeners tends to be the fragrances, colourants, or detergents, especially those that are artificial in nature or really strong.
Opting for softeners that are free from colourants or fragrances can often prevent irritation for a lot of people.
Try to pick a fabric softener that is accredited as being hypoallergenic and avoid softeners that have artificial fragrances or colours added.
Fabric softeners that use more natural ingredients are often more subtle in fragrance and gentle on easily irritable skin. If fragrances are a real problem, opt for a softener that is completely fragrance-free.


Conclusion
We hope you've found this list of the best fabric softeners available right now helpful and interesting. Hopefully, it helps you find the right fabric softener or conditioner for your family's sensitive skin.
If we had to pick just one fabric softeners to recommend to those with sensitive skin, it would be Fairy Fabric Conditioner for Sensitive Skin. It is hypoallergenic, has been dermatologically tested and is generally very highly rated by people with sensitive skin.
To find out more about other household products, please explore our website further. We have plenty of articles here that can help you turn your house into a home.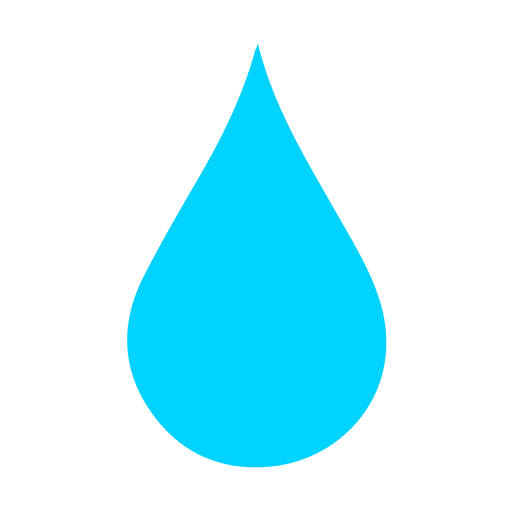 In The Wash is your guide to the best laundry and cleaning products, tips and tricks. Our mission is to solve the UK's cleaning and laundry dilemmas!