Feeling overwhelmed by the large number of settings on your new washing machine? Or perhaps you've bought some new clothes and you'd like to know the best way the launder them.
Either way, if you want to learn the difference between cotton and synthetic wash cycles, keep reading.
In this post, we will cover the key characteristics of each programme and the materials they're most suitable for. Let's dive in!
Cotton Wash Cycles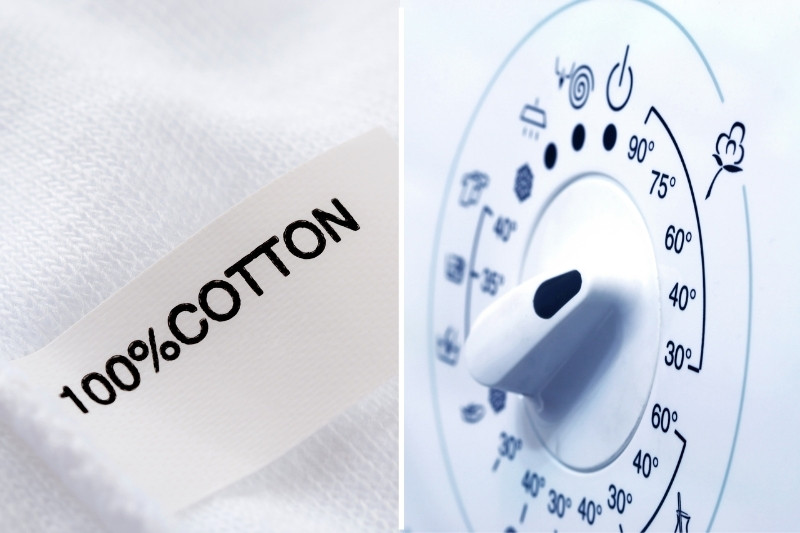 Almost all washing machines have a cotton cycle, often used as the standard setting for washing durable, everyday materials.
These programmes typically involve a high agitation wash to thoroughly clean natural fabrics that won't be damaged by the motion of a machine.
Cotton wash cycles also include a spin cycle with high spin speed of between 1000-1400 RPM, to remove as much water from the fabric as possible.
This is key when it comes to the drying stage because cotton is naturally absorbent and retains more water than synthetic fabrics.
In terms of temperature, cotton wash cycles can be adjusted from cool to hot to suit the type of clothes you're washing and their condition.
Synthetic Wash Cycles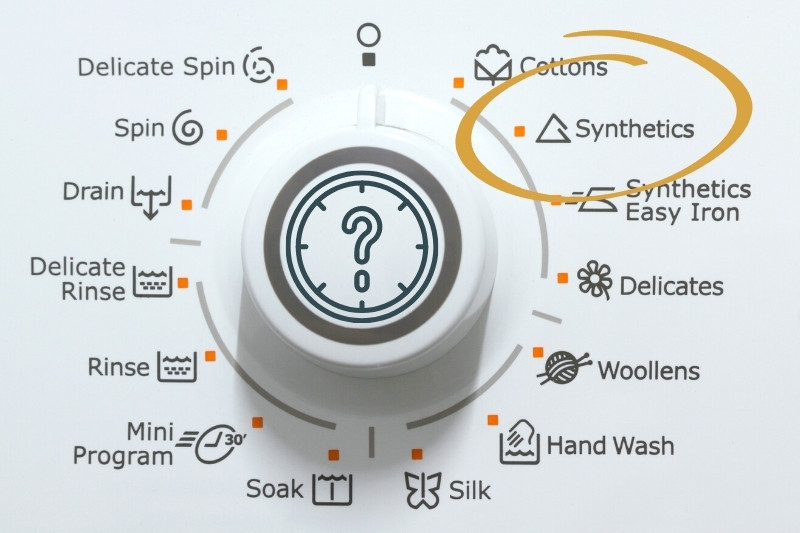 In comparison, synthetic wash cycles are designed for non-natural fabrics that need a slightly gentler programme.
They usually involve a medium agitation wash cycle and a lower speed spin cycle of around 800-1000 RPM.
This offers more effective cleaning power than a delicates cycle, without the harsh spinning of a cotton programme that could wear out more sensitive materials.
The maximum temperature of synthetic wash cycles is also cooler than their cotton counterparts.
Generally speaking, synthetic programmes use lukewarm to warm water between 30-40°c, as manmade fabrics can't withstand the same levels of heat as cotton.
When to Use Synthetic and Cotton Cycles
Use synthetics for manmade materials and lightly soiled items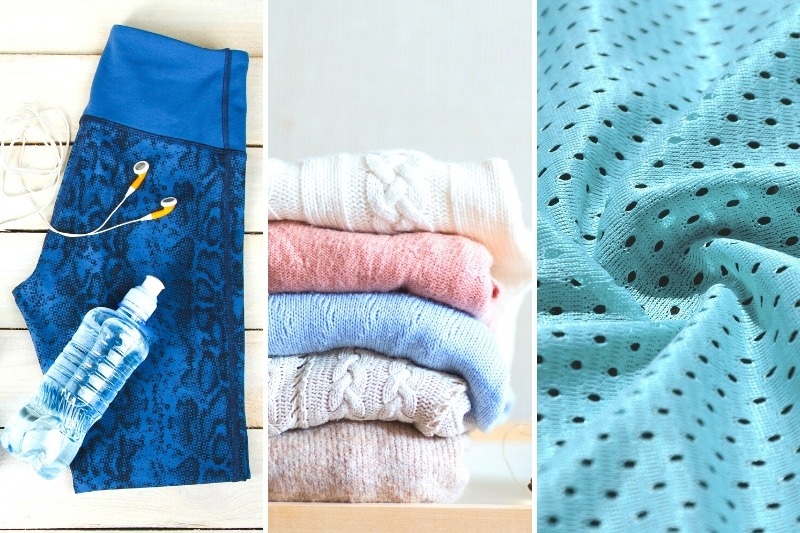 Synthetic wash cycles are designed for non-natural materials such as polyester, nylon, elastane, acrylics and semi-synthetic rayons like viscose.
However, it's crucial that you check the care label before washing them in case they're too delicate for the machine. In which case, they'll need to be handwashed in cool or lukewarm water with a mild detergent.
Those fabrics that are machine washable will require a lower temperature setting to prevent the plastic-based fibres melting, so it's important to separate them from cottons.
Synthetic clothes are also less absorbent than natural materials and as such, they don't need as high a spin cycle to remove excess water.
For this reason, synthetic cycles are predominantly used for sportswear, knitwear and other lightweight manmade clothing.
However, these cycles can also be used for lightly soiled items and for linens or loosely woven shirts that wrinkle easily, due to their slow spin speed. This benefit is also used for the many synthetic fabrics that can't be ironed!
Use cotton for hardwearing cotton clothes, jeans and bedsheets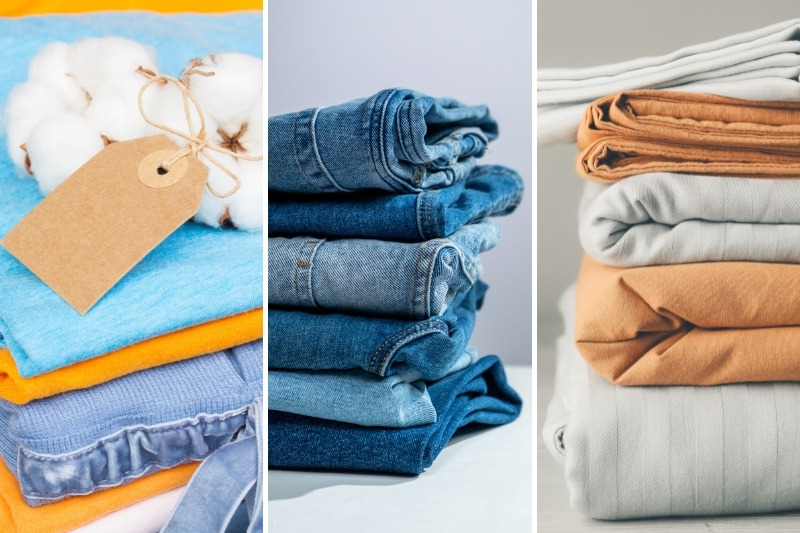 More intense cotton wash cycles, on the other hand, are best for more hardwearing cotton fabrics that are used to make jeans, t-shirts, sweatshirts, bedsheets, towels and more.
Normally soiled cotton clothes and heavy fabrics should be washed at around 40°C. As coloured cottons are prone to fading over time, they can be washed at 30°C if they're only lightly soiled, to help retain their colour for longer.
Meanwhile, hotter 60°C cotton cycles are ideal for whites, bedding and very dirty clothes, as they offer a deeper clean and more efficient bacteria removal.
Due to this, this setting is recommended for laundering clothes and towels after illness, to help prevent the spread. Read more about the recommended temperatures for washing cotton.
Tip: if you spot a stain on one of your synthetic items, pre-treat it with a suitable stain remover prior to washing, rather than upping the temperature!
Can You Wash Everything on Synthetics?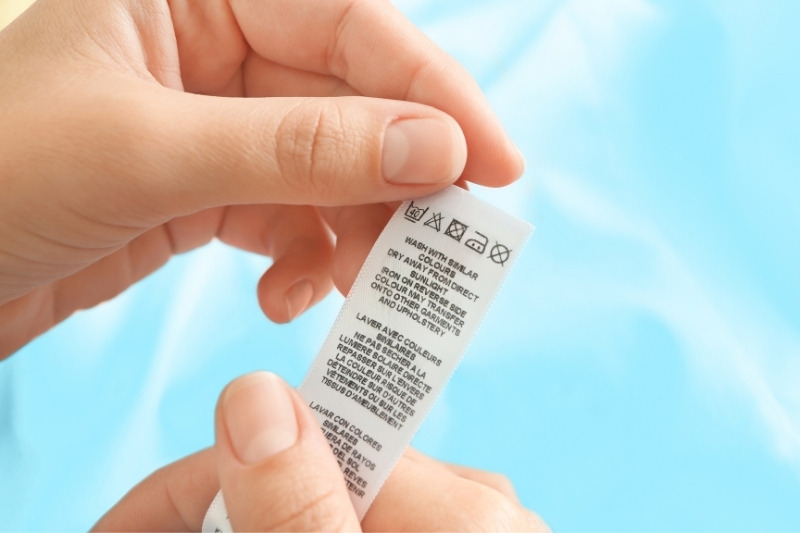 With the exception of delicates like wool and lingerie that must be washed on a very gentle programme with as little agitation as possible, synthetics cycles are safe for most clothes.
However, that doesn't mean they should be used for everything. This is because they lack the power to thoroughly clean more robust fabrics like cotton and denim.
To remove dirt effectively, a more vigorous programme with a stronger scrubbing action is needed.
Therefore, as mentioned above, it's important that you always read the care labels on your clothing to make sure you're using the most appropriate cycle and the right temperature.
This, in turn, will help avoid unnecessary wear and tear and extend the life of your clothes.
We hope that we've helped you understand the difference between cotton and synthetic wash cycles more clearly. We've also written a guide comparing synthetic and cotton drying cycles, which might be useful if you have a tumble dryer.

A proud Yorkshire lass with a love for movies, music and cosy nights in! Once a self-confessed avoider of cleaning, she's always on the lookout for new ways to make household chores as quick and simple as possible.