It's not just washing machines that can be prone to causing a racket, tumble dryers can be just as noisy, depending on the model you choose.
On this page, we've collected the quietest tumble dryers we could find on the market.
How Loud Are Tumble Dryers?
Appliance noise is usually referred to in dB (decibels) but it can sometimes be a bit difficult to get your head around these numbers.
A decibel is a unit which is used to measure how loud something is—the intensity of a sound. Quieter sounds have a lower dB number and loud sounds have high dB numbers – for example, a whisper might fall between 15 dB and 30 dB whereas a lawnmower might hit 90 dB.
A typical sound level for conversation is around 60 dB (depending on who's talking) and what is classed as a quiet tumble dryer can fall around this mark too.
What dB level should I look for in a tumble dryer?
There are a huge variety of tumble dryers on the market, all with their own noise levels, ranging from a super quiet 40 dB right up to 80 dB (and sometimes beyond).
This dB rating can be a little misleading, however, as decibels refer to the noise intensity and not the frequency.
So within your own space, the sound could be amplified by the room's acoustics and the frequency of the sounds coming from your tumble dryer could cause them to sound louder.
Quiet tumble dryers are the perfect option for an open plan living space, as you don't want to be watching your favourite series and not be able to hear it due to a noisy appliance.
A quiet dryer is also great for anyone living in flats that have little to no sound insulation.
If a quiet tumble dryer is something you think you might need, then read on, as we take a look at some of the quietest tumble dryers in the UK.
Quietest Tumble Dryers
AEG 7 kg Vented Tumble Dryer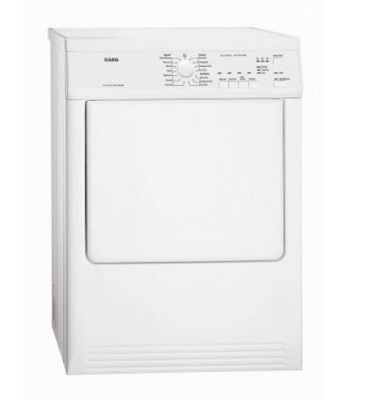 Noise level: 64 dB
If you're looking for a more pocket-friendly tumble dryer, this free-standing vented model from AEG could be the one for you.
With a noise level of 64 dB and a decent capacity of 7 kg, there's not much stopping this from being the ideal tumble dryer.
This dryer offers relatively basic functions but this is to be expected with a lower-priced appliance, but it's great for anyone who doesn't need an all-singing, all-dancing appliance.
The hose on the back of the dryer will make sure all steam ends up outside leaving you with minimal condensation.
Because of this vented design, this might not be a practical choice for a flat unless you have the right ventilation for installing it.
If you do have the capabilities, it could be a great choice to keep from disturbing your surrounding neighbours.
Pros:
Relatively inexpensive
9-hour delay timer function
2-year warranty
Anti-crease function
Sensor drying
Cons:
Energy rating – C
Temperature not adjustable
Vented – not practical for some kitchens/laundry rooms
Miele T1 WhiteEdition TWR860WP Heat Pump Tumble Dryer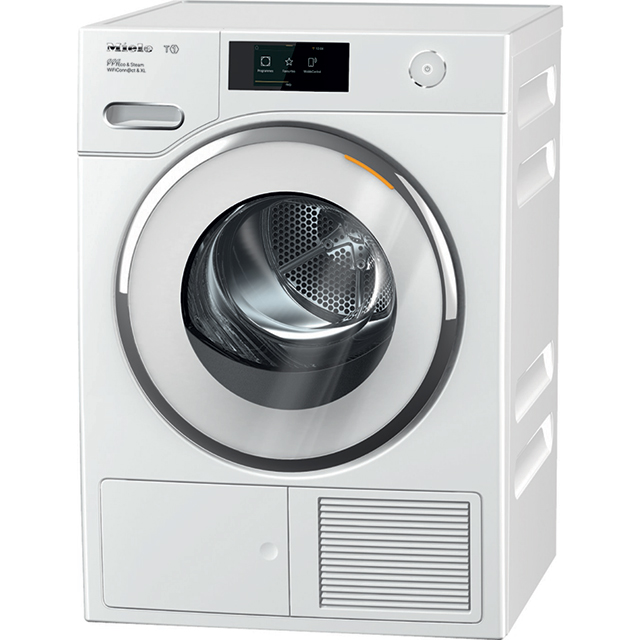 Noise level: 62 dB
This Miele model might make a bit of a dent in your bank balance, but with a 9 kg capacity, you can dry more clothes or larger items.
The larger capacity does mean that drying time is a longer cycle, but with an A+++ energy rating, it should help to reduce your energy bills, especially when compared to the usage of a condenser or vented tumble dryer.
To make this energy efficiency work to the maximum, you do need to have a lot of washing to fill the drum. Otherwise, it might be best to look for a smaller capacity machine.
Sensor drying means that your tumble dryer can tell when the laundry is dry and stop the cycle earlier, saving you more time, energy and money as well as being a lot quieter than similar models from other brands.
The Miele T1 WhiteEdition is just as quiet as the White Knight C44A7S meaning you shouldn't be disturbed by the noise when running the machine, so it might be a great choice for those who have a large family with small children.
The delay timer (up to 24 hours) gives you the option to set your tumble dryer to start the cycle overnight so that you can utilise cheaper energy rates. A quiet dryer means no one gets woken up.
Pros:
Energy rating: A+++
22 drying programmes
Sensor drying
Heat pump dryer
Large 9 kg capacity
Large porthole
2-year warranty
FragranceDos² – allows you to add scents to your laundry
Cons:
Pretty expensive
Long cycle time (larger capacity)
Miele T8302 6 kg Vented Tumble Dryer
Noise level: 63 dB
Miele's 6 kg vented tumble dryer is a great option for those with less washing to dry, so would be suited to a single person or couple.
The unique drum features a honeycomb design which helps to prevent any snagging which might occur during a drying cycle – perfect for any delicates or for your favourite smalls!
The 63 dB noise level is pretty much equivalent to a conversation, so you won't feel you're being disturbed when you run this tumble dryer.
Quiet dryers are an amazing choice for anyone who lives in an open plan space or has babies or young children who might get woken up easily (although, you would probably want to opt for a larger drum capacity if there is lots of baby paraphernalia to get dried).
With smarter drying technology, you'll never be pulling damp or wet clothes out and you won't be emptying "over-baked" laundry either – sensors in the machine will stop the tumble as soon as your clothes are dry, meaning a shorter cycle and less time making noise.
Pros:
Perfect Dry technology
LED display
Large porthole
Drum interior light
Cooling cycle
Tested to be long lasting – 20 years use
Cons:
Energy rating – C
Relatively expensive
No delay timer
Miele TDA140C 7 kg Condenser Tumble Dryer
Noise level: 63 dB
Another one from Miele, but with a slightly larger drum capacity of 7 kg, making this a fab choice for a couple who are looking to start a family soon or who already have a little one.
A condenser tumble drier collects the water in a tank, meaning you don't need to place the dryer near a window, door or vent which is a much more practical option for many.
This tank is easy to remove and empty (great for watering houseplants or the garden) and there is even an indicator which will tell you when the tank is full.
Again, sensors in the drum mean that your laundry could be dry in a shorter amount of time, meaning less time making noise, but with a 63 dB noise level, this machine is no louder than your conversations at the dinner table, so it shouldn't interrupt your Netflix binge!
This machine is the perfect option for those who may have an open plan living space and great for a kitchen or utility room which does not have a ventilation option.
Pros:
Perfect Dry technology
Fragrance Dos
Drum interior light
LED display
Large porthole
2-year manufacturer warranty
Cons:
Energy rating – B
No delay timer
Water tank can be heavy to empty
Bosch WTX88RH9GB Serie 8 9 kg Heat Pump Tumble Dryer
Noise level: 62 dB
For a 9 kg capacity machine, this tumble dryer from Bosch is a relatively price-accessible model and great if you need more space to fit a family's worth of laundry or the entire household's bedsheets in one cycle.
This tumble dryer uses heat pump technology, which is different from vented and condenser machines and is a very efficient and more environmentally-friendly way to get your clothes dry.
Heat pump dryers can often keep clothes looking better for longer as they are more gentle, which is perfect for baby/kids clothes and delicates.
A 62 dB noise level means you can enjoy a quieter drying cycle which won't disturb the family, especially if you make use of the delay timer to run the drying cycle overnight during lower-cost energy hours.
Many modern homes have open plan living spaces but with noise levels as low as a general conversation coming from your tumble dryer, there won't be any major distraction or disturbance of your normal everyday routine.
Pros:
Energy rating: A+++
24-hour delay timer
Large, wide opening porthole
Stylish design
2-year manufacturer warranty
Moisture sensors
Cons:
Relatively expensive (however, decent price for heat pump model)
Quick-dry only for small, light loads
Water tank can be heavy to empty
Other Quiet Tumble Dryers
There are plenty of tumble dryers to choose from – ones to suit every pocket and every home.
Here are some more models that have a quiet noise rating that is only a little louder than the ones listed above.
We've briefly pointed out some of their features so you can choose a dryer to suit your needs.
7 kg Dryers
Beko DHR73431W 7 kg Heat Pump Tumble Dryer – 65 dB
With an A++ rating, this decently priced 7 kg tumble dryer would be a great choice for a couple. Only 3 dB louder than the quietest models and at a pretty accessible price for a heat pump model, this dryer would be ideal for a flat or open plan living space.
Beko DTBC7001W 7 kg Condenser Tumble Dryer – 65 dB
This condenser tumble dryer, also from Beko, would be fab for a smaller household (couple or small family) and perfect for those on a tighter budget. At 65 dB, this tumble dryer is only as loud as your general conversations, so shouldn't cause any major disturbances in your home.
LG 7kg RC7055AH2M Heat Pump Tumble Dryer – 65 dB
LG bring this 7 kg drum tumble dryer to the mix with its heat pump technology and quiet 65 dB noise level. A great option for those with a smaller amount of laundry to do and for anyone who does not have an area close to a vent, window or door to run a vented tumble dryer.
8 kg Dryers
Beko DTGC8011W 8 kg Condenser Tumble Dryer – 65 dB
With a slightly larger load size of 8 kg, this condenser tumble dryer is the perfect option for a small family, especially those who have children or babies whom you don't want to disturb from slumber with a noisy appliance.
Bosch Serie 4 WTN85250GB 8 kg Condenser Tumble Dryer – 64 dB
Another 8 kg condenser tumble dryer but with a slightly lower noise level of 64 dB, by trusted brand Bosch. This would be the perfect option for a small family living in an open plan home who want to make the most of overnight energy costs.
Hoover Dynamic Next DXC8TG 8 kg Condenser Tumble Dryer – 65 dB
This Hoover Dynamic Next condenser dryer is pretty price-accessible, so would be a great option for a family who is on a slightly tighter budget. With 8 kg drum capacity and a noise level of just 65 dB, this would make a fab first-time tumble dryer purchase.
9 kg Dryers
Bosch Serie 8 WTW87561GB 9 kg Heat Pump Tumble Dryer – 64 dB
Ideal for a larger family, this 9 kg heat pump tumble dryer would be a fab addition to the kitchen or utility room.
The quiet noise level means that you could use this dryer in an open plan living space and it wouldn't detract from the kid's after-school television session.
Hotpoint ActiveCare NTM1192XBYUK 9 kg Heat Pump Tumble Dryer – 64 dB
As we've mentioned, heat pump tumble dryers are more energy efficient than vented or condenser dryers and also great for keeping clothes looking their best. Anti-allergy helps to keep sensitive skin safe – perfect for baby/children's clothes.
Samsung DV90K6000CW 9 kg Heat Pump Tumble Dryer – 65 dB
This machine is a little pricier than the above two, but Samsung offers an A++ rating plus Smart Check, which means you can link up your tumble dryer with your phone using their app. The wide opening door allows ease of access when filling the 9 kg drum.
Bosch WTWH7660GB Condenser Tumble Dryer with Heat Pump – 64 dB
This Bosch tumble dryer is the most expensive in our 9 kg list, but with a 64 dB noise level it is perfect for an open plan, family home with plenty of washing to get dry. This household brand offers a 5-year manufacturer guarantee for peace of mind.
Smaller Dryers
White Knight C39AW 3.5kg Reverse Action Tumble Dryer White – 64 dB
If space is an issue in your kitchen or laundry room, then this compact model from White Knight could be the one for you.
The price is pretty great too, so you won't be breaking the bank! The 3.5 kg capacity is great for people living on their own or for the odd item of clothing that needs drying ASAP!
Decibel Chart Of Common Sounds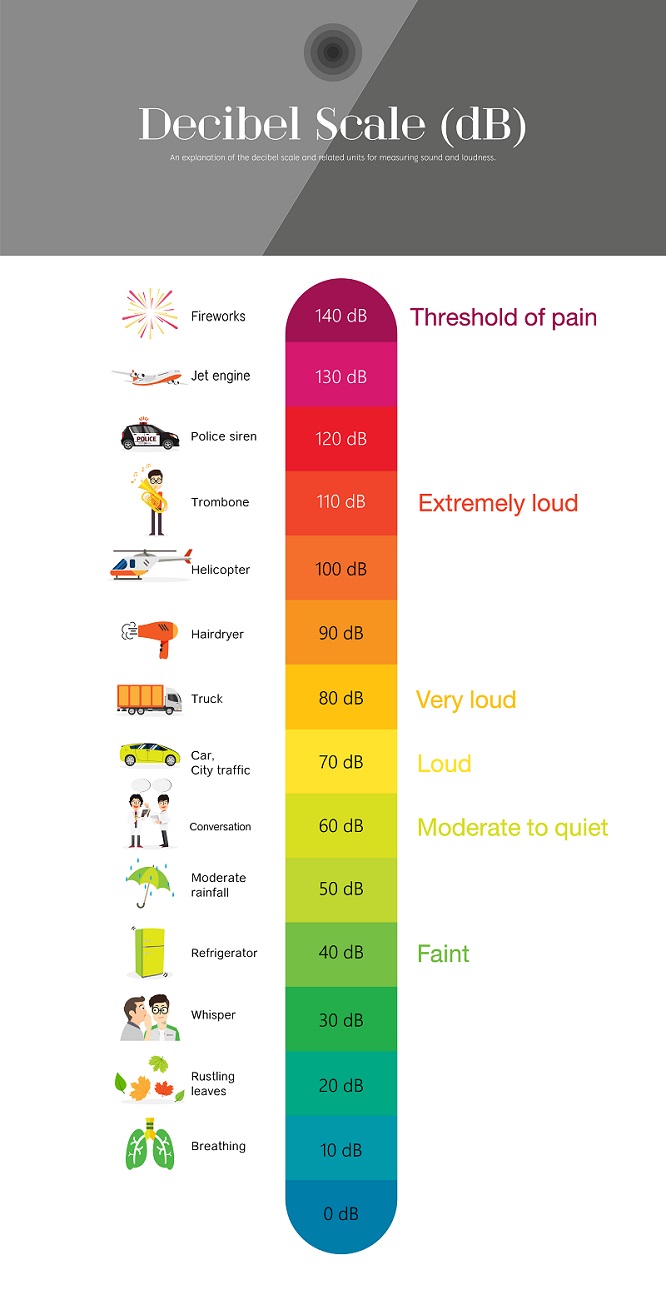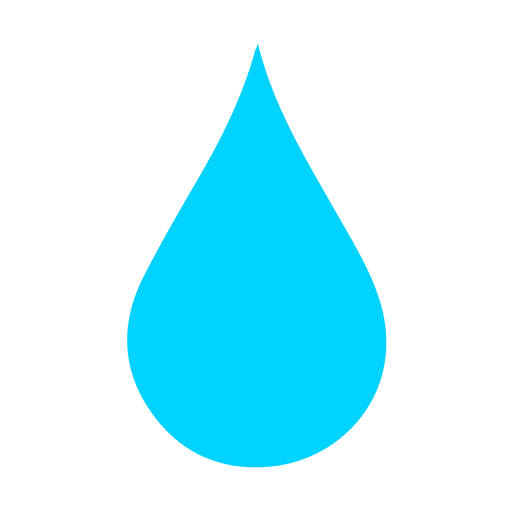 In The Wash is your guide to the best laundry and cleaning products, tips and tricks. Our mission is to solve the UK's cleaning and laundry dilemmas!