Vacuum storage bags are one of those products that aren't completely essential, but once you use them, you can't imagine how you ever lived without them. A good vacuum storage bag seems to work like magic, shrinking clothes and bedding so you can easily fit it into your suitcase, attic or under your bed.
If you've never bought vacuum storage bags before, you can read some more information about how they work below. If you're ready to see our top picks, skip down to our reviews of the top 5 best vacuum storage bags available in the UK.
About Vacuum Storage Bags
Why use vacuum storage bags?
Vacuum storage bags offer a very space-efficient way of storing things like clothes and bedding. By sucking the air out of these items, their volume is reduced and they take up less space. This is useful if you want to store a lot of clothes in a small attic or under your bed. It's also useful when you're travelling and want to fit lots of things in your suitcase, or when you're moving house.
Another advantage of vacuum storage bags is that they protect clothes and other items from damp, mould, moths and other things that might damage them. This means that you can store things in a damp garage or attic without worrying about them getting damaged, provided the storage bags are high quality.
To summarise, here are some of the most common uses of vacuum storage bags:
Reducing the amount of space clothes, bedding and cushions take up so they can be stored more easily.
Protecting clothes from dust and moths.
Organising clothes.
Keeping things dry and protected from mould and bacteria.
How do vacuum storage bags work?
Vacuum storage bags are simple and easy to use. You fold your clothes or bedding, place them in the bag, and then zip it up. Next, you vacuum out the air using a valve, which usually takes about 30 seconds.
You can also use vacuum storage bags without a vacuum cleaner by using a hand pump instead. Many storage bags are sold with a hand pump which is a quick and convenient way to vacuum seal storage bags, though it does require a bit of elbow grease. You can also buy a hand pump separately, such as this one from Amico
.
What to look for in good vacuum storage bags
There's a huge amount of choice when it comes to vacuum storage bags, so it can be difficult knowing which to choose. Here are some things to look for
Guarantee: Many vacuum storage bags are sold with a guarantee. This often means that if the bags aren't airtight, you can get them replaced or receive your money back.
Hand pump: Often you can get a free hand pump when you buy vacuum storage bags, which is useful for when you don't have a vacuum cleaner to hand.
Good micron thickness: The thickness of plastic storage bags is usually measured in microns, or micrometres. One micron is a millionth of a metre. To give you a point of reference, human hair is between 17 and 181 microns thick.
Positive reviews and ratings: Look for vacuum storage bags with good reviews and ratings, especially from people who have owned the bags for a long time and have found them to stay airtight.
Best Vacuum Storage Bags in the UK
1. Premium Space Saver Jumbo Vacuum Storage Bags
These vacuum storage bags from Space Saver are especially good for duvets, blankets and other large bedding items thanks to their extra-large size. They also work well for clothes, and come with a handy travel pump for when you don't have a vacuum cleaner to hand.
Space Saver claim these bags can reduce the volume of clothes by 80%, though in practice it will be closer to 50% for most people.
Features
6 bags included
Double and triple-seal valves designed to remove as much air as possible
Made from anti-microbial materials to create a virtually sterile environment where mould and bacteria can't flourish
Travel pump included, so you don't need to use a vacuum cleaner to seal the bags
Lifetime guarantee
Dimensions: 25.4 x 20.3 x 6.9 inches
Pros
Nice and large—big enough for a kingsize duvet
Strong
Usually stays airtight
Good value for money
Comes with a free hand pump
Easy to use
Cons
Some buyers have complained that these bags didn't stay airtight
Zipper can be fiddly
Verdict
These are some of the best vacuum storage bags you can get in the UK, especially if you want to store large items like blankets and duvets.
2. SPACE MAX Premium Vacuum Storage Bags
SPACE MAX vacuum packed bags allow you to increase storage space without throwing away any of your favourite things. Simply store your winter clothes away to enjoy a hot summer and take them out when you need them!
Features
8 bags included
Double and triple-seal valves for air removal only
Convenient travel pump included
Dimensions: Starting from 60 x 40 cm
Pros
Offers 80% more compression than competing brands for highly efficient storage
Keeps clothes protected from water and odours
Cons
Prone to inflating over time if not sealed correctly
Verdict
Overall, SPACE MAX is the perfect choice for those trying to compress larger volumes of clothes into smaller spaces.
3. Spedalon Vacuum Storage Bags

These vacuum storage bags from Spedalon are sold in packs of eight bags, including four large and four medium-sized bags. They contain some smart features such as a double-zip seal and a triple-seal valve, as well as a hand pump included in the package. Spedalon claim that these bags will reduce the volume of clothes stored by up to 75%, and also offer a lifetime guarantee.
Features
8 bags included (4 medium, 4 large)
Double-zip seal
Triple-seal turbo valve
Hand pump included
Lifetime guarantee
Dimensions: 100cm x 80cm (large); 80cm x 60cm (medium)
Pros
Large enough for kingsize duvets
Pump included so you don't need a vacuum cleaner
Stay airtight
Tough plastic that is unlikely to tear
Spedalon offer a replacement if the bags don't stay airtight
The figure of 75% reduction seems accurate. You might even get more of a reduction with some things.
Cons
Pump provided isn't as effective as a vacuum cleaner
Opening the bags can be difficult
Verdict
These vacuum bags are very reliable and strong, and offer a generous amount of space. The two sizes provided are good for storing all kinds of clothes and bedding, though you may need to order more than eight bags if you have a large family.
4. DIBAG Vacuum Storage Bags

DIBAG is the best vacuum-packed bag if you're looking for a simple solution to quickly store away small quantities of clothing and other fabric items.
Features
6 bags included
Constructed of high-quality sterile plastic
100% money back guarantee if unsatisfied
Dimensions: 60 x 40 cm
Pros
Reduces volumes of excess items by 75%
Double sealed bag prevents mould & bacteria
Ideal for travelling for extended periods of time
Cons
The bags deflate somewhat flatter than expected; consuming more space
Verdict
In conclusion this is the perfect choice if you want to fit weeks' worth of clothing into a suitcase for your holidays!
5.Viridescent Vacuum Storage Bags
These vacuum storage bags from Viridescent are sold in packs of five with two large bags and three extra-large bags. The extra-large bags are big enough for things like duvets, curtains and skiwear, while the large bags are a good size for regular clothes.
Features
5 bags included (3 extra-large and 2 large)
110 micron thickness
Double zip seal
100% money-back guarantee
One-way valve that is the right size for most vacuum cleaner hoses
Made from a blend of Polymide and Polyethylene
Dimensions: 100cm x 80cm (extra-large); 80cm x 60cm (large)
Pros
Thicker than most other storage bags
Mothproof
Effective at protecting clothes against damp
Made from strong plastic
Generally very airtight, and Viridescent offer a refund if they're not
Come in packs with two different sizes
Cons
Plastic clip for sealing the bags can become loose
Verdict
These storage bags use tough, durable plastic and are generously sized. The two different sizes provided make them versatile, so you can easily store not just your clothes but also bigger things like duvets.
These bags are hard to fault. They're especially recommended if you're looking for something strong and spacious.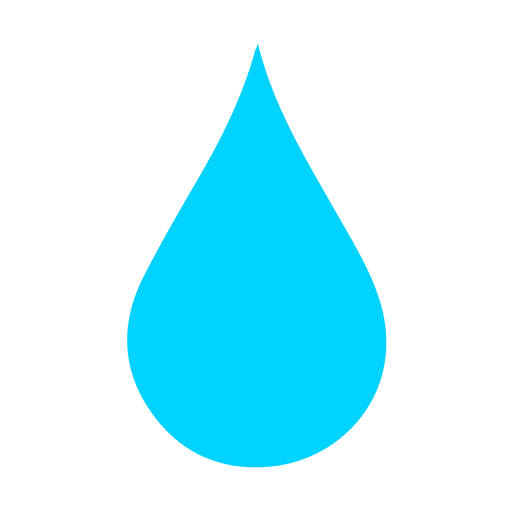 In The Wash is your guide to the best laundry and cleaning products, tips and tricks. Our mission is to solve the UK's cleaning and laundry dilemmas!