No home is complete without an ironing board. Ironing your clothes would be very difficult without one. So, since you use your ironing board regularly, we recommend that you get yourself a good ironing board.
To help you find the perfect ironing board, we have hand-picked a list of five excellent ironing boards, each with different specifications, so you're bound to find an ironing board that's perfect for you.
Brabantia Size D Extra Large Ironing Board with Silicon Pad
When space isn't a concern, having the extra surface that a larger ironing board affords is invaluable. The larger your ironing surface, the easier it is to iron large areas of fabric, such as sheets. Brabantia have created an ironing board that offers a very decent amount of space with a number of useful features.
Specifications
Surface Dimensions: 135 x 45 cm
Height Range: 77-96 cm
Weight: 8 Kg
Usability and Features
The key selling points of this ironing board are its size and its silicone heat pad. As the name suggests, this is quite a large ironing board. Thanks to its large ironing surface, you can more easily iron large garments.
The obvious downside of a larger surface is that it's harder to store, but Brabantia uses a clever solution to save on space: a heat-resistant pad instead of an iron rest. This cuts down on the length of the product whilst still offering a convenient place to rest your steam iron.
In addition to being quite large, this is also a reasonably tall ironing board. With a maximum height of 96 cm, even tall people should have no trouble using this product. Unfortunately, the minimum height is still a little tall for ironing whilst sat down, so if you prefer to sit down when you iron, consider looking into a tabletop ironing board.
Feature-wise, this ironing board is surprisingly rich. It's got non-slip feet for safety as well as a built-in child safety lock to prevent the ironing board from collapsing whilst in use.
Summary
In short, this ironing board is perfect for people who have the space to use it. It's very well-built and has a comprehensive list of features. The only thing to watch out for is muscle-memory involving the heat-resistant mat; you should be careful to ensure that you put the iron down on the mat rather than on the fabric.
Best for
We think the Brabantia Ironing Board with Silicone Heat Pad
is the Best Large Ironing Board and the Best Tall Ironing Board in the UK.
Brabantia Size C Wide Ironing Board with Solid Steam Iron Rest
As you might well imagine, having a larger ironing board makes ironing quicker. The downside, of course, is that a larger ironing board takes up more storage space. However, the storage issue is usually due to the length of the product, rather than the width. Having a wide ironing board, such as this Brabantia Size C ironing board, offers most of the extra convenience of a large ironing board whilst still being able to fit in your cupboard.
Specifications
Surface Dimensions: 124 x 45 cm
Height Range: 77-96 cm
Weight: 9 Kg
Usability and Features
If you want the utility of a big ironing board without the hassle, then a wide ironing board is the way to go. This ironing board by Brabantia delivers a convenient form factor with all of the build quality that their brand name has come to represent. It's very well constructed and makes ironing a breeze.
Unlike the other product by Brabantia on this list, this wide ironing board features a solid steam iron rest. This is good as it's a lot more solid and tangible than a mat or a heat-resistant area on the ironing board.
As standard on many Brabantia ironing boards, this board also features a child safety lock and non-slip feet. The child safety lock prevents the board from folding in when you don't want it to, preventing any bumps or knocks from closing the board and dropping the iron. Coupled with non-slip feet, this ironing board is very safe. This is a must for any busy households with pets or children.
Summary
All-in-all, this wide ironing board is ideal for people who want the extra convenience afforded by having a large ironing board, but simply don't have a cupboard tall enough to store it. Additionally, its safety features make it a very tempting option if you have young children or pets.
Best for
We think the Brabantia Ironing Board with Solid Steam Iron Rest
is the Best Wide Ironing Board in the UK.
Minky Tabletop Ironing Board
Choosing an ironing board when you live in a small apartment is challenging. If you want a quality ironing board, but simply don't have the space to use and store a full-sized one, then a tabletop ironing board might be the right choice for you.
Minky's Tabletop Ironing Board is a great choice if you're interested in a small ironing board but don't want to compromise on quality. It delivers a smooth ironing experience in a package that can be easily stored away in a cupboard or closet.
Specifications
Surface Dimensions: 81 x 32 cm
Height Range: Work surface height + 16 cm
Weight: 1.9 Kg
Usability and Features
The purpose of a tabletop ironing board is to be set up on a table or work surface and then used in the same way as a conventional ironing board. This makes it a perfect way to save space in a cramped room or apartment.
Despite its small stature, it's still a delight to iron on. To save space, it lacks some of the padding available on full-sized ironing boards, but there's the option to purchase extra padding if you feel that it's necessary. Even without the extra padding, this ironing board is still excellent, though you may wish to purchase the padding if you do a lot of ironing.
To save on space, this ironing board has a couple of useful features. Firstly, the entire stand simply folds flat to save height. Additionally, the steam iron rest can slide under the board when not in use. This reduces the ironing board down to a very slim package that can be neatly slid under a bed or in a cupboard.
Summary
Put simply, if you're after an ironing board that'll work perfectly in a small apartment or room, then this is the option for you. There are certainly cheaper and smaller tabletop ironing boards on the market, but if you can afford to stretch your budget to this one, then you won't be disappointed.
Best for
We think the Minky Table Top Ironing Board
is the Best Tabletop Ironing Board in the UK.
Iron Worx Tabletop Ironing Board
If you're in a small apartment on a serious budget, then it's likely that you'll want a small tabletop ironing board that won't break the bank. This is the second tabletop ironing board on this list, and is the smaller and cheaper of the two. If you're on a tight budget, then this might be the ironing board for you.
Specifications
Surface Dimensions: 73 x 33 cm
Height Range: Work surface height + 12 cm
Weight: 1.2 Kg
Usability and Features
Like any other tabletop ironing board, this product by Iron Worx is built to be compact. However, the primary selling-point of this product is the price. The small size and low price make this product ideal for students who are living in small apartments.
As a budget option, this ironing board lacks many features. For instance, there's simply no steam iron rest. However, it is a perfectly functional ironing board. If you don't find yourself doing a whole lot of ironing, you should have no trouble ironing garments on this product.
For safety, this ironing board features non-slip feet which also work effectively at preventing scratches on your work surfaces and tables when in use.
When not in use, this ironing board folds flat for convenient storage. For easy storage, this product can be hung up in a closet or simply slid under a bed. If you're looking for a mini ironing board, you'll struggle to iron on anything smaller than this product.
Summary
For a budget option, this ironing board is an excellent choice. If you want a budget compact ironing board that still works excellently for ironing clothes, then this product is for you. It's ideal for students with not a lot of room and not a lot of money. Our only complaint is that that the padding on the board is a bit thin, so you might want to up your budget if you're doing a lot of ironing.
Best for
We think the Table Top Ironing Board
is the Best Budget Ironing Board and the Best Mini Ironing Board in the UK.
Minky Ergo Ironing Board
The most important part about an ironing board is how comfortable it is to use. To provide an excellent ironing experience, Minky have created an ironing board that's meticulously designed to be as ergonomic as possible. If you're after a complete and well-designed ironing board, then this might be the product for you.
Specifications
Surface Dimensions: 122 x 38 cm
Height Range: 0-92 cm
Weight: 5 Kg
Usability and Features
In terms of pure ironing performance, the Minky Ergo delivers a smooth glide, making ironing a breeze. Thanks to the use of the heat-reflective coating, you'll be able to iron faster than usual. If you do a lot of ironing, this is a very useful feature.
In addition to the ironing surface, this product has a vast range of very useful features. For instance, the iron rest has been ergonomically designed to minimise shoulder strain over extended ironing sessions. The ergonomic rest is even suitable to left-handed use.
Furthermore, this board includes a "Flex Guide", which is essentially just a clip-on cable guide that you can attach to the side of the board and use to prevent cable tangling and snagging. All of these features work together to deliver a smooth ironing experience.
A major perk of this board is the height range; it can be easily used seated or standing if you so desire. If you find yourself in need of a board that can be used seated as well as standing, the wide height range on this product is perfect for you.
Unfortunately, this board lacks rubber feet. If you're planning on using it on hardwood floors, it may slide around. However, it's perfectly stable on carpet.
Summary
If you're looking for a well-designed and comprehensive ironing solution, but don't want to break the bank, then this product might be perfect for you. It is designed around being ergonomic to use, making it ideal for long ironing sessions.
Our only complaints with it are the lack of rubber feet and the collapsed height (160cm) which makes it a little difficult to store.
Overall, the Minky Ergo is a solid ironing board that is well-suited to handling the day-to-day ironing needs of near enough any household.
Best for
We think the Minky Ergo Ironing Board
is the Best Regular Ironing Board and the Best Short Ironing Board in the UK.
How to Choose an Ironing Board
When deciding which ironing board to buy, you should do almost as much research as when you buy the iron itself.
As the saying goes "an iron is only as good as the board it irons onto" or words to that effect…
Having a high-quality iron can make the task of ironing easier, quicker and more enjoyable whereas having a low-quality ironing board can lead to a poor standard of ironing which is laborious and time consuming.
The most important things to think about when choosing the right ironing board can be broadly summed up as "Size, Height, Weight, Sturdiness and Cover".
Size
Much like the iron itself, bigger is very much better. If space is not at an absolute premium in your home, then go for the widest ironing surface possible.
This will not only mean you can iron a larger area at one time, but also minimises the amount of tedious rearranging of the garment which only serves to waste time as no ironing occurs!
The standard ironing board is 4-foot-long by about 12 inches wide. However, ironing boards can go up to 18 inches wide with ease and specialist models can increase that limit further.
Height
Any physiotherapist or chiropractor will agree that any unnecessary extension of movement is ergonomically undesirable and when combined with a repetitive motion such as ironing this undesirability only increases.
Ironing at waist height is best and most ironing boards have a suitable range of heights.
Problems can arise as the traditional ironing board has fixed settings of height and nothing in between. However, increasingly there are "slide" height settings which allow for any height. This is also helpful for those who may choose to sit whilst ironing.
By choosing a board with the maximum flexibility of height you will make your ironing sessions feel more like a gentle stroll than a marathon!
Weight
It is unlikely that you will find any ironing boards today that are made of wood, which although heavy and supporting are not very convenient for moving or putting away.
The general rule is that the heavier the ironing board, the easier your ironing experience will be as the board won't move around while you're ironing.
However, this must be offset by your need to be able to put the thing away!!
Strike a happy medium between the two by going for a mesh top with heavy legs and feet to keep the necessary weight lower, whilst also allowing you to transport the board to wherever it may need to be.
Sturdiness
In a similar manner to the previous points, sturdier is better. A sturdy board minimises the risk of it falling over or being pushed over.
A sturdy ironing board is only ever going to make the task easier as less movement between the board and garment makes for a smoother process.
The amount of sturdiness is related to the weight of the board, or more importantly where that weight is distributed.
Again, by keeping the weight at the legs and feet of the board the easier it will be to use and move. Striking the balance is key again here.
Cover
Some would argue that the most important part of choosing an ironing board is the cover.
Apart from just the look, the cover is possible the biggest contributor to a smoother more efficient ironing session. The basic rules for a cover are:
Non-stick surfaces are essential as nobody want to peel the garment off of the board after it gets burnt onto it like a burns victim to his clothing!!
A reflective surface directs the downward heat straight back up through the garment giving you almost double the heat and steam penetration for half the effort. An absolute must have!
A Teflon-coated cover is the gold standard for providing a wipe clean cover and smooth operating service.
A heavy felt lining is the key to longevity. The thicker the foam the less chance of it pulling out of shape over time there is and the easier each ironing sessions is.
So when choosing an ironing board cover, remember the "Size, Height, Weight, Sturdiness and Cover" principle and you won't go far wrong!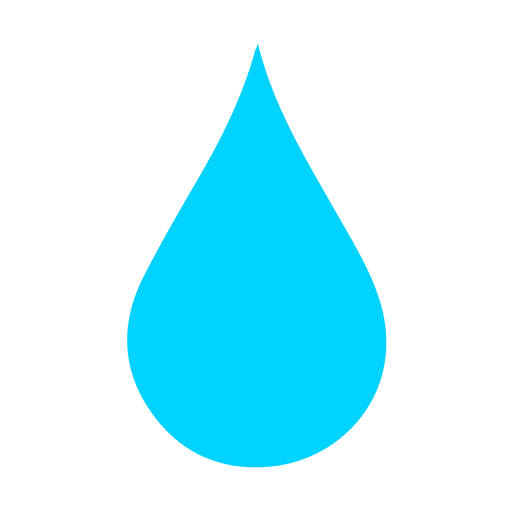 In The Wash is your guide to the best laundry and cleaning products, tips and tricks. Our mission is to solve the UK's cleaning and laundry dilemmas!