Our washing needs are more sophisticated than they have ever been before. No longer do we simply want to throw everything on a quick wash and hope for the best; we can now tailor our washing to the garments we need to clean, as well as our busy lives.
We know that washing machines are becoming more and more sophisticated as technology develops, and now you can buy a washing machine that has a built in handwash cycle. This is ideal for delicate garments and things you need to wash at cooler temperatures with a little more care and attention.
If this sounds like something you need in your life, let's check out a few of the best on the market, and put them to the washing test.
1. Zanussi Lindo300 ZWF01483WR 10Kg Washing Machine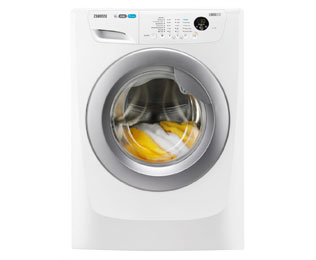 Type: Freestanding
Drum capacity: 10 kg
Zanussi is one of the most recognisable brand names around, so of course this grabs your attention from the get-go, and gives you confidence in your purchase. However, you need to know whether the machine stands up to the test.
The drum is large at 10 kg, which is more than ample for a medium to large family. The machine has patented Aquafall technology which basically means your detergent is mixed right in with the water, and therefore means you don't need to use so much detergent as a result. An instant money saver! On top of this, the technology means that your garments are totally soaked in bubbles, and rinsed for a little longer than normal, which gives a better clean.
The quick wash takes just half and hour to run, and of course, it has a handwash cycle to take care of your delicates.
Buy on AO.com
2. Beko WMI71641 Integrated 7Kg Washing Machine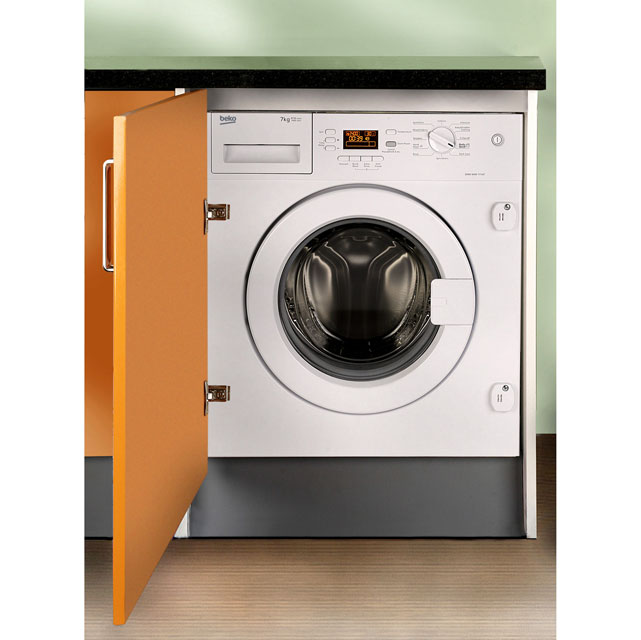 Type: Integrated
Drum capacity: 7 kg
Yet another big hitter in the brand name world, this particular machine has a smaller drum compared to our first Zanussi choice at just 7 kg. This is still sizable however and will serve a medium sized household easily.
The reason this particular machine is good for the handwashing side of things is because of the way it washes; the AquaWave technology means that there are small holes in the drum and paddles in a wave shape. This means that fabrics are handled with more care and attention, without having to worry about damage.
There is an Xpress Super Short programme, which allows you to wash a small sized load in just 14 minutes – ideal for when you need that PE kit clean for school, and you can make your washing much more energy efficient with the Half Load technology which is built in. This means the machine actually weighs your washing and assesses it so it can use the right amount of water.
Buy on AO.com
3. Hotpoint BHWM1292 Integrated 7Kg Washing Machine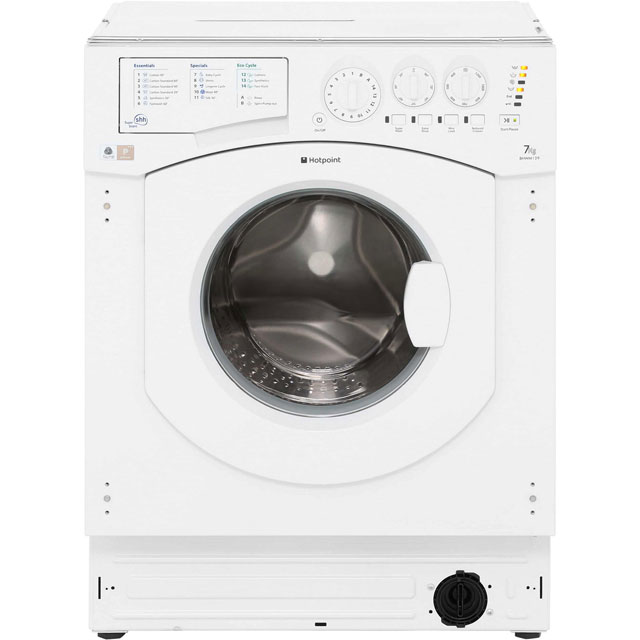 Type: Integrated
Drum capacity: 7 kg
Hotpoint washing machines have long been a favourite, and this particular option is a perfect choice for a medium-sized house, with a 7 kg drum. This means you can easily fit in a regular amount of washing and know it will be cleaned effectively.
The big plus point with this machine is the anti-allergy cycle, which works to eliminate around 99.9% of allergens. This is perfect for families and for those with sensitive skin. The quick wash is also great, at just half an hour.
Of course, we are talking about handwashing loads, and this particular machine has a very effective load which helps to look after delicate items. All of this works with a very quiet motor, so you can throw on the machine when you don't want to be disturbed with no worries!
Buy on AO.com
4. Bosch Serie 4 WAN28050GB 7Kg Washing Machine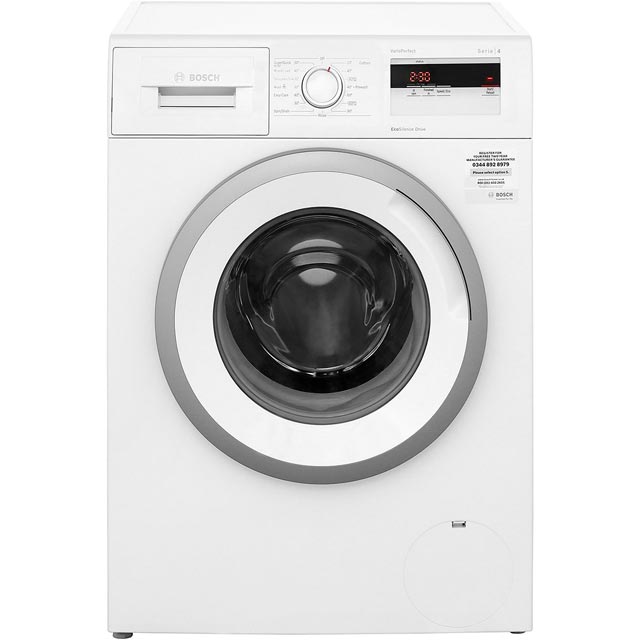 Type: Freestanding
Drum capacity: 7 kg
This is another option which is perfect for a medium-sized household. Like the Hotpoint machine reviewed above it has a 7 kg drum. The ActiveWater technology means that again, you can be sure you're not wasting water, as the machine weighs the load and decides how much to use. The 3D Aqua Spa technology also means that your clothes are washed through entirely, and the ecoSilence motor means it is super quiet.
Again, we need to talk about the handwash programme. On this machine this is a selectable programme which allows you to wash your delicates on a cooler temperature, with the paddles in the drum handling your clothes carefully.
Bosch certainly design countless different household appliances, and this Bosch washing machine is one which constantly receives highly positive reviews.
Buy on AO.com
5. Zanussi ZWi71201WA Integrated 7Kg Washing Machine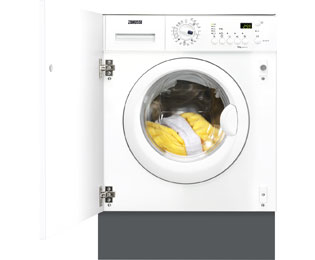 Type: Integrated
Drum capacity: 7 kg
Our second Zanussi choice has a smaller drum capacity than the first one, at a regular 7 kg, which is certainly big enough for a medium-sized household. There is a 30-minute quick wash option included, and a programme for jeans to ensure the colours aren't affected and don't run.
There are energy-saving modes here too, with the Automatic Half Load technology to ensure the right amount of water is used and the handwash programme which ensures your delicates don't go through too much stress whilst they're being washed. The cooler temperature is evident in the wash, and there are several other programmes to choose from besides.
The price difference between this particular Zanussi choice and our first one isn't that huge, so you should give ample thought to the major difference between the two – the drum size.
Buy on AO.com
Related posts