When people are picking out a new washing machine, the noise output is often overlooked. However, if you have an open-plan living space or simply spend a lot of time in proximity to your washing machine, a loud machine can be extremely frustrating.
In our experience, your average washing machine is going to be around 50-70 dB on the wash cycle. The spin cycle is likely to be louder. In this article, we've tried to find some of the quieter models on the market. In this roundup, we'll be focusing on machines with a wash noise level of below 60 dB, with below 50 dB being considered especially quiet.
Quietest Integrated Washing Machines
As the name might suggest, integrated washing machines are integrated into your kitchen units. This means that they can have a door fitted over the front and blend into your kitchen. Integrated designs rely upon your kitchen units for stability, which means that they have a lot more support than freestanding machines. In essence, integrated machines are less noisy due to better support which reduces vibrations. Unfortunately, they're more difficult to service due to their integration.
Bosch WIW28500GB Integrated Washing Machine
Noise Level (Wash): 41 dB
Noise Level (Spin): 67 dB
Capacity: 8 kg
Type: Integrated
Dimensions (cm): 81.8 cm high x 59.6 cm wide x 57.4 cm deep
Number of wash programmes: 11
At a wash noise level of 41 dB, it's one of the quietest washing machines we were able to find. Not only is it quiet, it's highly energy efficient and packed with features. Of course, all of these features come at a price; this machine sits firmly in the top-end of products. With an 8 kg drum capacity, this machine is designed to suit a mid-sized home.
Features and Specifications
ecoSilence drive uses magnets instead of brushes to reduce noise from the motor
AntiVibration technology measures the load and the drum to keep the system balanced for minimal vibration
Bosch's TimeLight system projects the remaining wash time and other information directly onto your kitchen floor so you can easily track your washing
ActiveWater technology increases water efficiency and performance through faster heating, better pump performance, and targeted water circulation
Pros
Extremely quiet, perfect for washing clothes in an open-plan space
Highly energy efficient which helps to keep your electricity bill down
Good range of wash programmes for the perfect wash no matter the load
Cons
Verdict
This integrated washing machine from Bosch has great features, great performance, great efficiency, and an impressive noise level. If your budget can allow for it, this machine is excellent. Overall, it's a brilliant choice for a mid-sized open-plan family home.
>>> Read reviews and see price on JohnLewis.com <<<
Hotpoint Ultima BHWMD732 Integrated 7Kg Washing Machine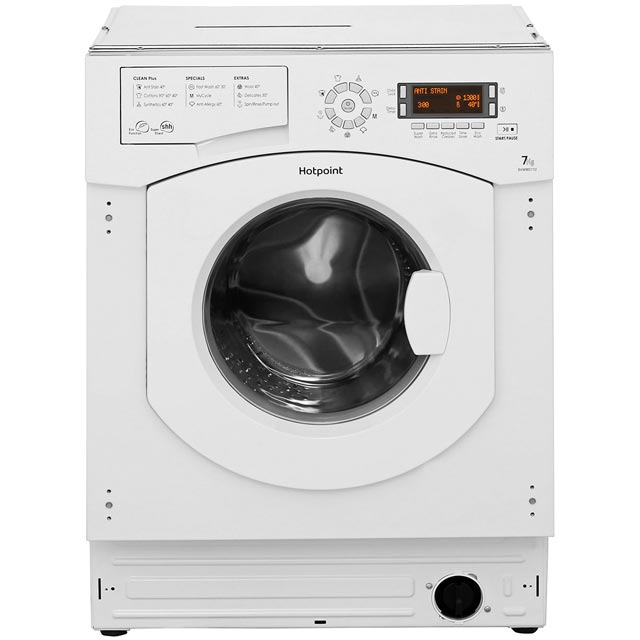 Noise Level (Wash): 42 dB
Noise Level (Spin): 66 dB
Capacity: 7 kg
Type: Integrated
Dimensions (cm): 82 cm high x 59.5 cm wide x 54.5 cm deep
Number of wash programmes: 16
On the upper-end of mid-range is this insanely quiet Hotpoint washing machine. As an integrated machine, it's naturally braced against your kitchen units which helps to reduce vibration and thus noise. In addition to being quiet, this machine has a few useful features, such as the anti-allergy programme for people with sensitive skin.
Features and Specifications
Special allergy programme deals with allergens and irritants, ideal for cleaning bedding
30-minute quick wash programme gets your washing done quickly for when you're in a hurry
Certified Woolmark Green programme gently cleans wool and other hand-wash items at a low temperature and spin speed
Pros
Extremely quiet
Woolmark Green programme is ideal for woollen clothing
Cons
Verdict
If noise is your absolute priority, this washing machine is great value. It's extraordinarily quiet during the wash cycle. For open-plan living, quietness is essential. If you've got a closed kitchen, you wouldn't be able to hear this machine through the door. Unfortunately, it's lacking in features and the max spin speed is a bit low for some tastes. In short, it's the perfect option for open-plan living on a budget.
Quietest Freestanding Washing Machines
Freestanding washing machines are capable of supporting themselves. They're sturdier than integrated machines, and as such can be installed virtually anywhere without having to worry about stability. However, this does mean that they're prone to higher levels of noise due to increased vibration.
Bosch Serie 8 WAW32560GB 9Kg Washing Machine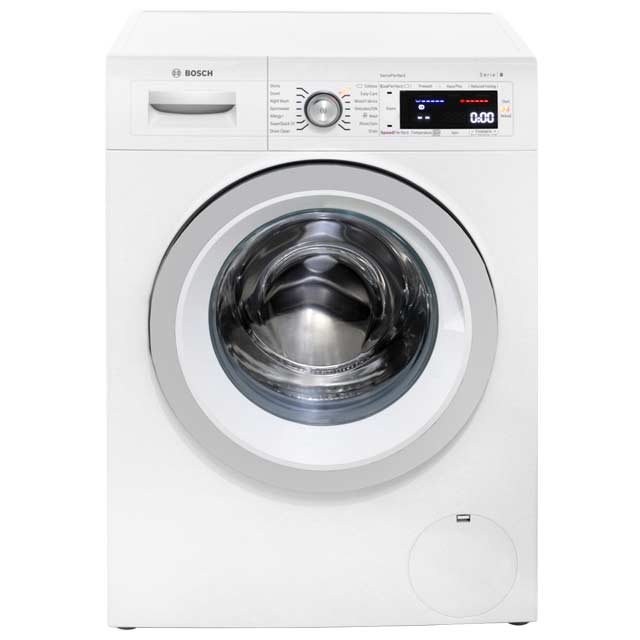 Noise Level (Wash): 47 dB
Noise Level (Spin): 73 dB
Capacity: 9 kg
Type: Freestanding
Dimensions (cm): 84.5 cm high x 60 cm wide x 59 cm deep
Number of wash programmes: 14
This upper-end Bosch washing machine is fully decked out with all of the features that a medium-sized household might need. Couple the features with the ecoSilence drive and you've got an efficient, quiet, and versatile machine.
Features and Specifications
ecoSilence drive offers energy efficiency in a quiet package using a brushless motor
AntiVibration design ensures maximum stability for minimal noise
VarioPerfect allows you to select between speed and efficiency for a tailored wash
ActiveWater technology automatically tailors the water level to the load in the machine for greater efficiency
Pros
Highly energy efficient
Very quiet
Wide range of features
Very fast drum spin speed (1600rpm)
Cons
Verdict
If you want top-of-the-range, this Bosch Serie 8 washing machine is a great choice. It has a huge range of features in a nice and quiet package. To give you an idea of how quiet this machine is, it's quieter than the average conversation. This means you can still socialise in your kitchen whilst the washing machine is on. Of course, all of the features come at a price, but if you can stretch the budget, it's hard not to recommend.
Zanussi Lindo300 ZWF01483WR 10Kg Washing Machine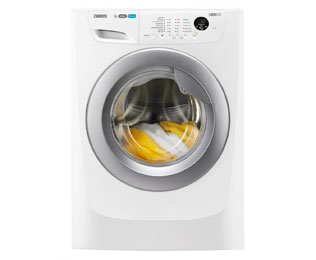 Noise Level (Wash): 54 dB
Noise Level (Spin): 78 dB
Capacity: 10 kg
Type: Freestanding
Dimensions (cm): 85 cm high x 60 cm wide x 66 cm deep
Number of wash programmes: 14
If you're looking for a large capacity machine that's fairly quiet and has a large range of features, this Zanussi Lindo300 might be what you're after. It's significantly louder than some of the other machines on this list, but for a large capacity freestanding machine it's not too bad. This machine has a good range of features that help offset the increased volume.
Features and Specifications
Brushless inverter motor runs extremely quietly which helps to keep the noise level down
Aquafall technology makes the best use of your detergent by showering your clothes from above for an even and intense clean
Extra-large door helps you to easily load, unload, and keep an eye on your washing
Pros
Large capacity, ideal for larger households
Good value for money
Cons
A fair bit louder than some of the other machines on this list
Verdict
As the largest capacity machine on this list, we can excuse the slight volume increase. 54 dB on a wash cycle is still very quiet, still easily quiet enough to talk over if you're in the kitchen. The wide range of features really help to sell this washing machine, such as the Aquafall technology and duvet programme. Considering the price, this washing machine is excellent value for money.
Final Verdict – What's the Quietest Machine on the Market?
If noise is your absolute concern, we recommend getting an integrated washing machine. When installed correctly, they gain a lot of support from your kitchen units which does a great job of dampening vibrations. As such, the Bosch WIW28500GB and the Hotpoint Ultima BHWMD732 are both extremely quiet machines. The Bosch has the edge in features, but the Hotpoint machine is significantly cheaper.
If you'd prefer a freestanding machine, then the Bosch Serie 8 WAW32560GB and the Zanussi Lindo300 ZWF01483WR are both great options. The Bosch is significantly quieter and has a few more features, but the Zanussi can be grabbed for half of the price.
Overall, the Bosch WIW28500GB is the quietest machine on the market that we could find. Thanks to the integrated design and noise-dampening technology, this machine is extraordinarily quiet. You're unlikely to find a machine that can match this one in performance at a lower noise level.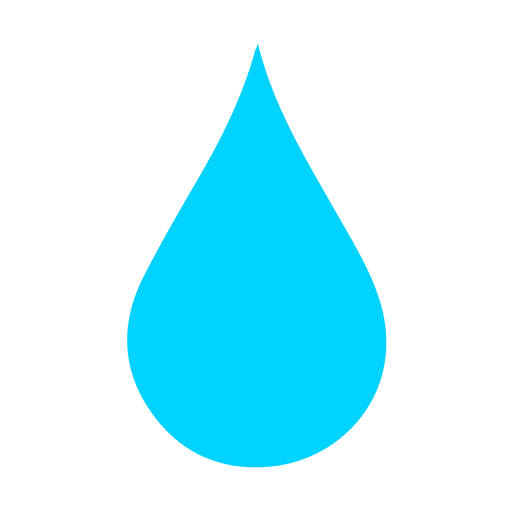 In The Wash is your guide to the best laundry and cleaning products, tips and tricks. Our mission is to solve the UK's cleaning and laundry dilemmas!