Keeping your bathroom smelling fresh is a tough job. Many products available will simply aim to overpower unpleasant odours with the strong scent of chemical flowers, so it certainly pays to search for better products.
We recommend that buyers search for a product that has a pleasant scent and matches their requirements.
There are a whole range of types of air freshener:
Plug-ins
Scented candles
Toilet bowl fresheners
Automatic sprays
Room sprays
In this roundup, we'll be picking out some of each type to help you decide what products would work for you.
Best Air Fresheners for the Bathroom
1. Ambi Pur 3Volution Air Freshener
Type: Plug-in
If you want to scent a room without having to actively spray fragrance in there frequently, a plug-in air freshener might be what you're after.
Plug-in air fresheners periodically spray fragrance and can typically be customised to allow for different fragrance intensities.
The Ambi Pur 3Volution improves on the plug-in design by allowing for the user to install three different fragrances into the device at once.
Once plugged in, the unit will periodically spray fragrance from one of the different scents, helping to make sure that you're not overexposed to one fragrance.
Judging by user reports, it's fair to say that this air freshener will do a good job at masking odours.
Unfortunately, fragrances have to be purchased separately and can be rather expensive if the device is on a high setting.
2. Yankee Candle Autumn Glow Scented Candle
This is a fantastic product from Yankee Candle, with the perfectly described "Autumn Glow" scent.
Containing subtle hints of earth and wood, the aroma is reminiscent of a brisk forest walk during the cold months of autumn.
Yankee has a strong reputation for their use of authentic ingredients, which are mixed to create a premium quality in the wax.
With up to 75 hours of burn time, it will fill your home with distinctive, lifelike scents for many weeks when used sparingly.
Whilst the smell is very distinguishable, it doesn't remain potent for that long. Therefore, it's probably better to use it in short bursts rather than lengthy periods to really benefit from the scent.
3. Air Wick VIPoo
Type: Toilet bowl freshener
Despite the puerile name, this spray is extremely effective. Simply spritz a bit into the bowl before you take a seat and the clever formula will trap odours in the bowl, leaving behind a nice fresh scent of your choosing.
This spray comes in four scents: Fruity Pin-Up, Lavender Superstar, Lemon Idol, and Rosy Starlet.
Each bottle contains enough for 300 sprays, which should be roughly 100 uses, though may be less depending on usage. The small bottle makes it ideal for keeping in a purse or backpack for on-the-go usage
Users tend to find this type of freshener is highly effective for removing toilet bowl smells. However, it isn't as effective when used as a regular air freshening spray.
4. Yankee Candle Signature Reed Diffuser
Type: Reed diffuser
Yankee Candle's reed diffusers are another great product line for those who enjoy natural aromas in their home.
Diffusers are the perfect alternative for the areas that aren't suitable for naked flames, such as offices and wardrobes. Each diffuser gives out a continuous, refreshing scent even whilst you're out of the house, without being a fire hazard.
Designed with natural rattan reeds, it is designed to delicately diffuse a variety of smells, providing up to 10 weeks of fragrance!
Whilst the diffuser is quite long lasting, the potency isn't as strong. Therefore, the diffusers are most effective in small bathrooms.
5. Airwick Freshmatic Max Air Freshener
Automatic sprays are very similar to plug-in units, in fact the only difference is that they don't plug in. This allows you to put the air freshener in a strategic location to maximise fragrance, such as the middle of a room or away from windows.
One major downside of these spray units is that they often only accept branded refills. This means that you'll overpay for fragrance refills.
Unfortunately, this Airwick device is no exception. Luckily, the refills last quite a long time: up to 60 days on minimum settings, so they're still decent value.
The refills are available in a vast range of fragrances, which gives you a good chance of finding one that suits your home best. Plus, the ability to switch fragrances out helps to keep the scent interesting.
6. Febreze Spray Blossom and Breeze Air Freshener
Type: Room spray
Room sprays are a highly popular form of air freshening product, particularly for bathroom use.
Whenever there's an odour you wish to remove, you simply spray a bit of Febreze around and it will actually neutralise the odour, replacing it with a light scent of your choosing.
If dealing with bathroom odours is your single concern, a room spray is a very good option. Febreze make excellent air freshening sprays as their sprays actually aim to clean odours from the air, rather than masking them with a dense flower smell.
However, some users find that the scent doesn't last very long, so you need to use it very frequently.
Which Scent Is Best for the Bathroom?
There are many scents that work well in the bathroom. The key is to find a scent that provides a relaxing atmosphere in the bathroom while covering up those nasty smells too.
Some excellent scents to use in the bathroom include:
Tea tree and mint
Lemon and bergamot
Rosemary and eucalyptus
Cotton/linen
Lavender
Floral
Many people love to use tea tree in the bathroom as it has relaxing properties, and it is a smell that many of us associate with the bathroom anyway as it is in soaps, shampoos and body washes.
Lavender is also a really good choice. Once again, this scent is nice and relaxing and powerful enough to rise above the nasty smells that certain members of the home leave behind in the bathroom.
Any of the scents above are ideal for master bathrooms and bathrooms that are used every day, but when it comes to guest bathrooms, we'd recommend a cotton/linen scent. This is what some hotels and B&Bs use in their bathrooms. It is a very clean smell, but it is also neutral.
Most people respond well to freshly washed cotton smells, so it's an ideal choice for bathrooms that a lot of people will use, not just members of the family.
Where Should You Put an Air Freshener in the Bathroom?
Most air freshener manufacturers state that you should put an air freshener close to where odours are made. This isn't really surprising. In key locations such as near the toilet, air fresheners can get to work on odours quickly.
If you have quite a large bathroom and intend on using a couple of air fresheners in the room, we'd recommend keeping the scent consistent throughout and placing them around the room in all key locations. For example, near the toilet, sink and bath. That way, whenever anyone is using the toilet, washing their hands or taking a shower, they can enjoy the scent.
If you have a separate bathroom and toilet, you can mix up the scents if you wish. A stronger scent like tea tree is ideal for the toilet, and a relaxing lavender scent is perfect for where the sink and shower are.
Again, though, keep the air fresheners close to where the odours are coming from and key locations that people use frequently.
Conclusion
If we had to pick just one air freshener for the bathroom to recommend, it would be Ambi Pur 3Volution Air Freshener, which is a convenient plug-in device that automatically releases a scent every 45 minutes. It will keep your bathroom smelling fresh without you having to think about it, except when the scent needs refilling.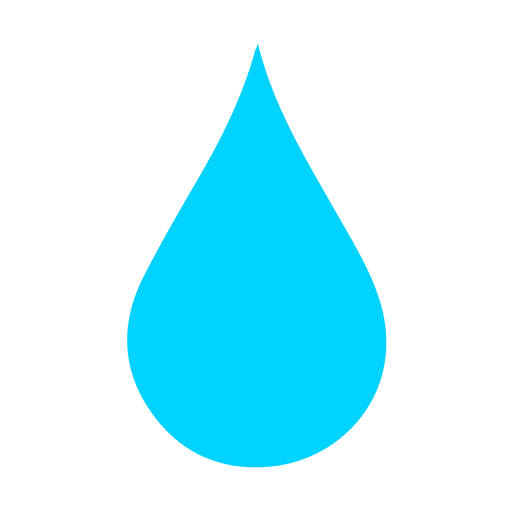 In The Wash is your guide to the best laundry and cleaning products, tips and tricks. Our mission is to solve the UK's cleaning and laundry dilemmas!