Is your iron looking grimy, rusty and old? A viral life hack has taken the internet by storm, revealing how you can transform your grimy iron soleplate and make it look new using only one thing: paracetamol.
Paracetamol, a common pain relief medication, can be picked up for as little as 29p a packet in British shops. This makes it an extremely cost-effective way to clean your iron, but does it work?
We tested this innovative method and discovered it is highly effective at shifting the buildup of rust and grime.
Instead of splurging on a brand-new iron, why not try this method?
Here's a complete guide on how to clean an iron using paracetamol for a quick and affordable fix.
How to Clean Your Iron with Paracetamol: Step-by-Step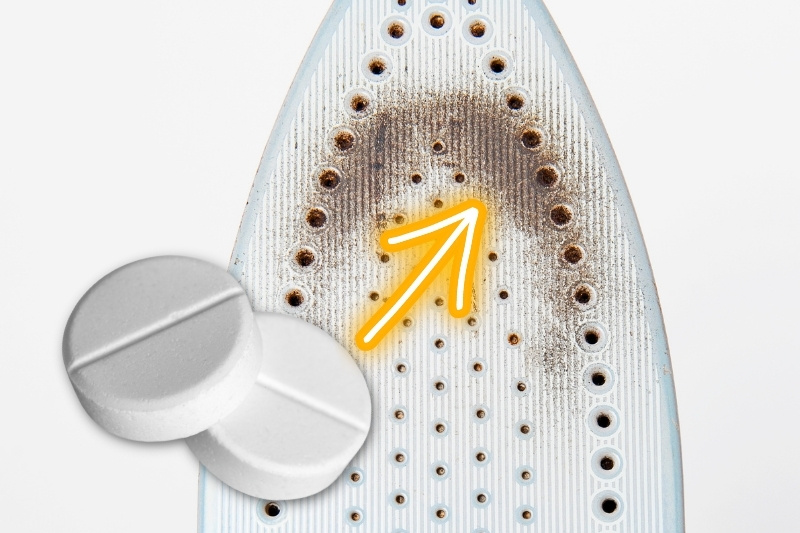 Cleaning your grubby iron with paracetamol is exceptionally straightforward.
Here are the steps you need to take for a sparkling iron that looks as good as new:
Step 1: Heat your iron
Start by emptying the water tank of your iron, then plug it in and turn it on to a high heat.
Wait a few minutes for the iron to reach the desired temperature.
As you're dealing with hot temperatures, ensure children and pets are safely out of the way.
Step 2: Rub paracetamol on the soleplate
Take a paracetamol tablet and rub it on the rusty parts of the iron soleplate, applying a firm but gentle pressure.
You should use tweezers to hold the tablet and wear heat-resistant gloves to prevent burning and protect your fingers from the heat.
Step 3: Repeat with more tablets
As you rub the paracetamol over the surface of the iron's soleplate, the rust and grime should lift away.
Depending on how dirty your iron is, you may need to use 3-4 tablets to clean the entire surface. Ensure you get the inside of the steam holes for a more comprehensive clean.
Step 4: Clean away residue
The heat from the iron melts the paracetamol tablet, so try your best to wipe the residue off as you go.
This needs to be done while the iron is hot so that the paracetamol doesn't dry and solidify. Don't forget those heat-resistant gloves!
Step 5: Clean and test your iron
Once finished, fill your iron with water (distilled water is typically best) and iron an old piece of cloth.
This helps to safely clean any remaining paracetamol residue from the surface and tests how much grime and rust have been removed. Your iron soleplate should look shiny and sparkle like new!
Safety Considerations for Cleaning an Iron with Paracetamol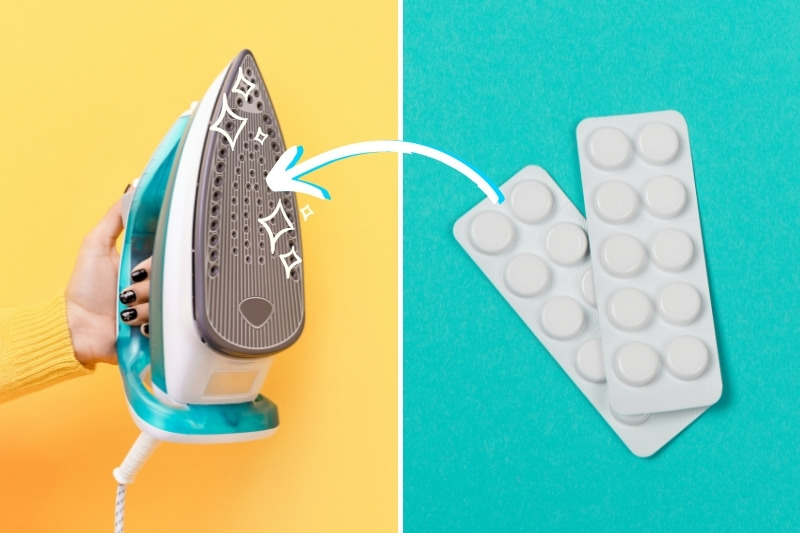 The process of cleaning an iron with paracetamol is straightforward, but there are some safety considerations you must take into account:
Never use coated paracetamol capsules – The coating can form a sticky substance on your iron, leaving a nasty residue behind. Paracetamol coatings are also made from polymeric films, which can release toxic fumes when heated to high temperatures.
Never use plastic tweezers to hold the tablets against the iron soleplate – Irons reach up to 230°C at their highest temperature, warm enough to begin melting the plastic. This melted plastic can make a mess of your iron and release yet more toxic fumes.
Always use heat-resistant gloves – Although you're holding the paracetamol tablet using tweezers, you can still burn yourself. Metal tweezers conduct heat and will get warm to the touch, and you need to protect your hands while being this close to a high heat source.
Always empty your iron's water tank before your start – If you don't do this, steam will come out of the iron soleplate and can burn you. Removing the water means you're only faced with direct heat rather than dangerous steam.
Alternatives to Cleaning an Iron with Paracetamol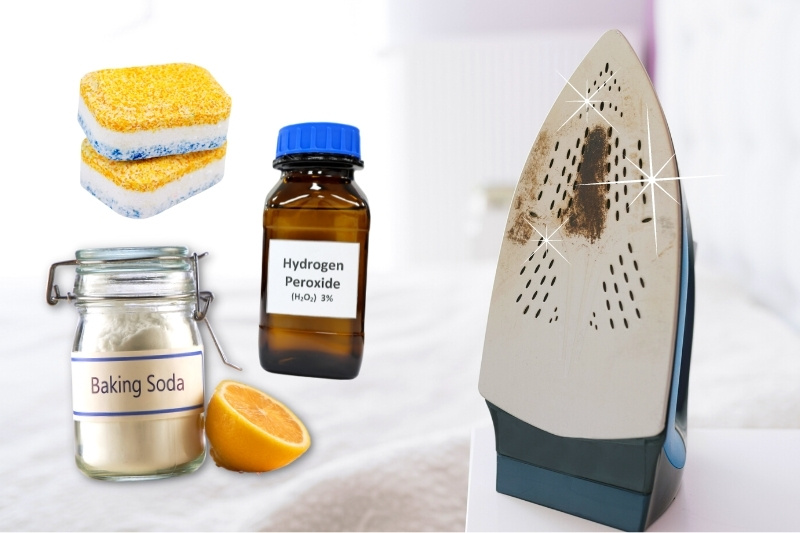 If you don't have paracetamol tablets to hand or are unhappy with the results, don't worry! There are several other methods for cleaning an iron you can try using other everyday household products, including bicarbonate of soda, lemon juice, hydrogen peroxide, and dishwasher detergent.
These are all effective in shifting grime and dirt from your iron, so no masty residue is left on your clean clothes.
Or if you think the time has come to buy a new iron after all, we can help. Here you can find reviews of the best steam irons on the market. We are confident there is an option you'll love!

Hannah is a freelance content writer with a passion for cleaning. She worked her way around Australia by cleaning hostels in exchange for free accommodation and used her cleaning skills to bag her a job as a chalet host for a luxury ski company in France.