Clearing a house when someone dies can be challenging, both physically and emotionally.
The task becomes tougher when you're clearing the home of a parent or close relative. Everything in the house acts as a reminder of the person you're grieving, making the job extremely daunting.
To help you navigate through this difficult task a little easier, we've put together this guide on how to clean a house when someone dies.
If the process is too distressing, don't hesitate to contact a professional house cleaning company. But if you're up for handling the clear-out yourself, here is everything you need to know.
How Do You Clear a House After Someone Dies?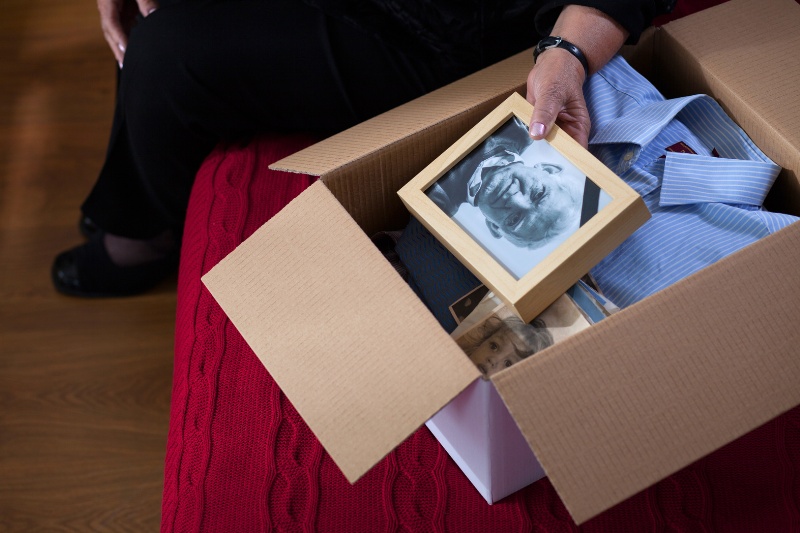 We've broken down the process of clearing a house after a parent or relative dies into eight steps.
However, there are some things you need to do before you get started. Make sure you complete these three tasks before continuing with the rest of the guide.
Understand legalities: In the United Kingdom, there are legal requirements for handling the deceased person's belongings and estate. Consult with a lawyer or legal expert to ensure you follow the appropriate procedures.
Wait for the will reading: Wait for the reading of the will (if there is one) before clearing the house to check if the deceased has left any valuables to specific friends and family members. For example, jewellery might have been left to a specific beneficiary.
Notify relevant parties: Inform other family members, close friends, and relevant authorities about the passing of your loved one. It's important to know who is interested in specific items in the house before throwing anything away.
A piece of advice: Remember that clearing a house after someone dies can be emotionally overwhelming. It's essential to go at your own pace, seek support from family and friends, and consider professional assistance if needed.
Step 1: Secure the property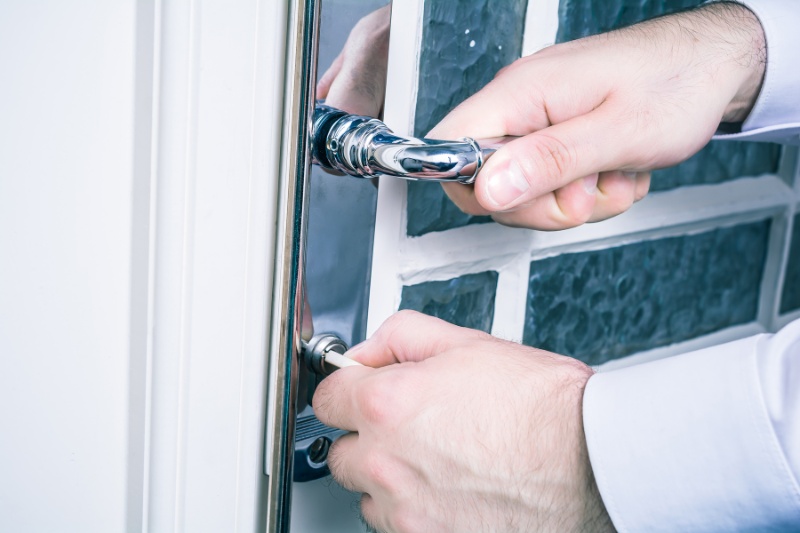 After your loved one has passed, their property will be vacant. Therefore, securing the property is crucial to protect against break-ins and theft.
Check that all the locks on the doors and windows are functional, and lock them when you're not actively working on clearing the house to prevent unauthorised access.
Step 2: Throw away food & organic waste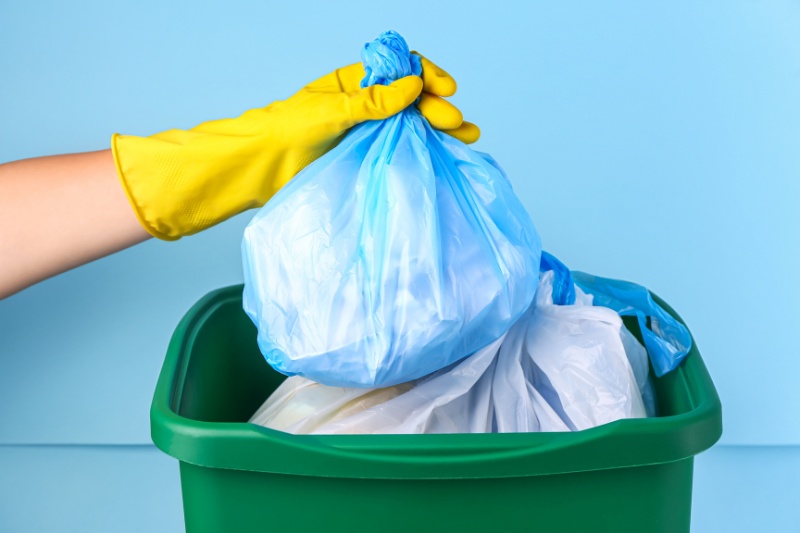 Begin by throwing away perishable items in the home, such as all remaining food from the fridge and freezer.
Consider donating cupboard items (canned vegetables, tinned fruit, pasta, rice, etc.) to charities or using them yourself. You should also throw away things like pet food, used/opened toiletries, and houseplants.
Step 3: Locate all important documents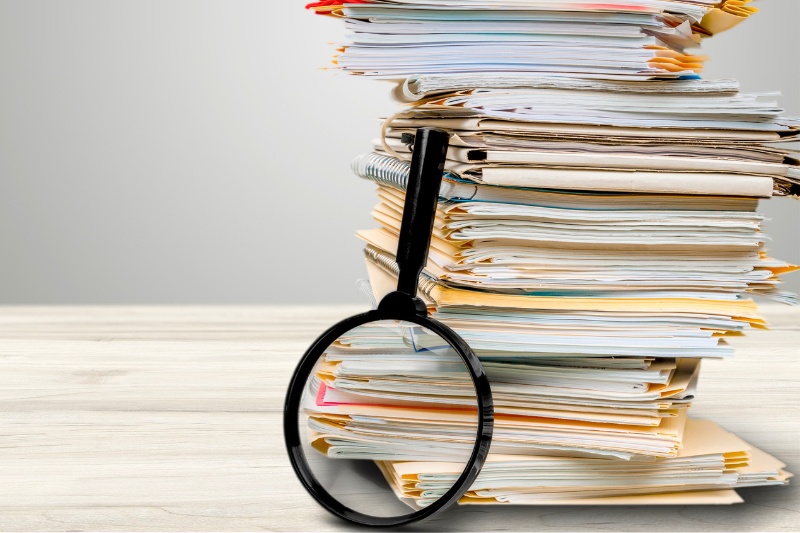 If your loved one has already organised their estate planning, their essential documents should already be neatly filed.
However, oftentimes, it is down to the person clearing the house to locate all documents and forward them to the appropriate person.
Here are examples of crucial documents to look for before throwing anything away:
Bank statements
Birth certificates
Marriage certificates
Passports
Insurance policies
Dees of the property
Stocks and bond certificates
Household utility bills
Bill receipts
Other asset ownership certificates
As you find these documents, put them in a box for safekeeping. You can then file the paperwork by date once you have gathered everything together.
Step 4: Organise the space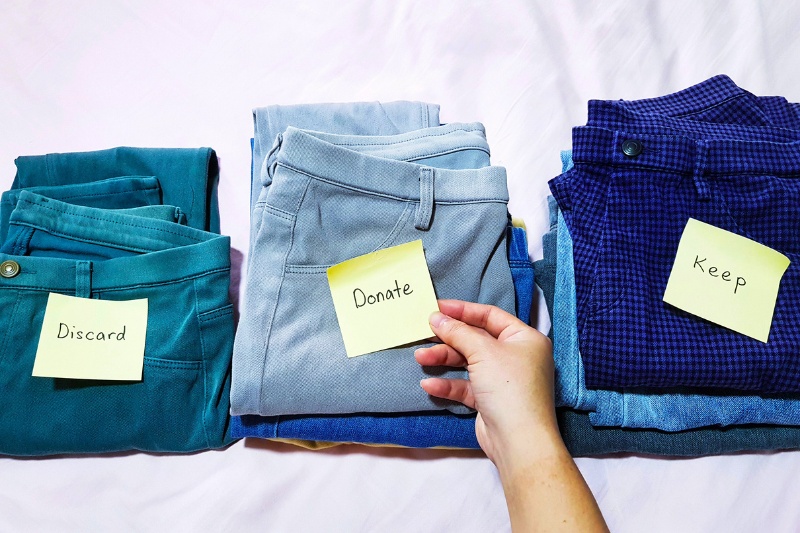 You'll next need to sort through your loved one's personal belongings.
Depending on the emotional strain and the number of possessions they own, decluttering the home can take several weeks or months. Therefore, it's crucial to get organised from the beginning.
To help create an organised space, set designated areas for sorting items into the following categories: throw, recycle, keep, sell, or donate.
It's best to work through one room at a time, so start by organising the first space you decide to clear. Be kind to yourself and start in less emotionally charged areas (e.g. the garage) if the thought of clearing and decluttering is overwhelming.
Now is also the time to gather necessary cleaning supplies, such as bin bags, boxes, and labels.
Depending on the number of possessions, you might also consider hiring a skip. You won't need the skip until you finish the clear-out, but it's good to get an idea of prices at this stage.
Step 5: Sort their personal belongings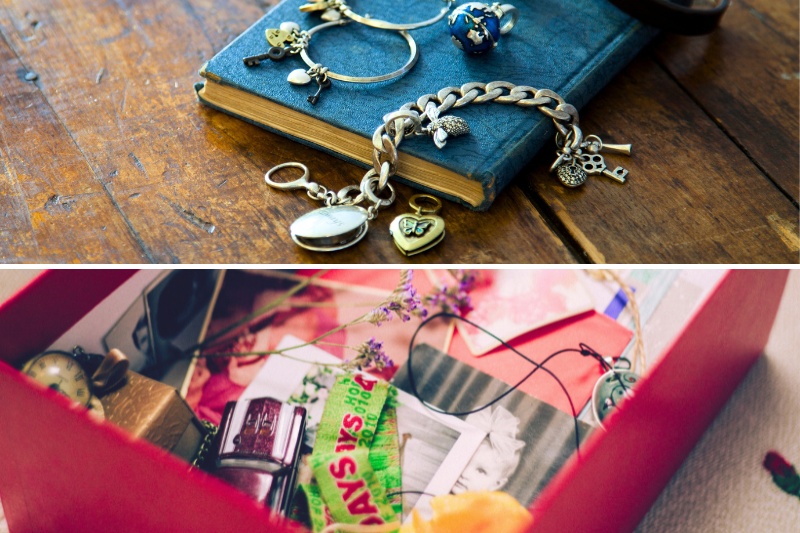 Begin the clearing process by taking each item in the first room and putting it into the relevant pile (throw, recycle, keep, sell, or donate). Once you're done with this room, move to the next until the entire house is clear of all belongings.
When clearing, pay particular care to identifying and setting aside valuable items, heirlooms, and sentimental possessions that need special care.
We suggest taking photos or making a list of valuable items for documentation and insurance purposes.
Ensure you put these into safe storage while you clear the rest of the house—you don't want to throw them away accidentally.
Be prepared for emotions to surface while going through personal belongings, and take as many breaks as needed to get the job done.
You might consider enlisting a friend to help you declutter as you move into more emotionally charged spaces that are too challenging to face alone.
Step 6: Distribute or dispose of personal belongings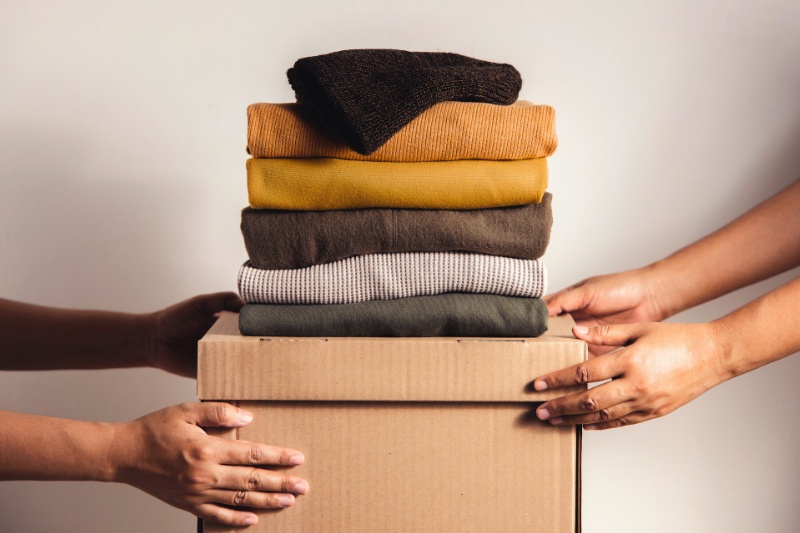 Once you've cleared the entire house and organised all the personal belonging into categories, you can begin the distribution and disposal process.
Distribute "keep" items: Make sure you follow any instructions left by the deceased regarding the distribution of personal belongings you've decided to keep. Work with family members to respectfully divide the remaining items you've chosen to hold onto, considering sentimental value and fairness.
Take "donate" items to charities: Take all the items you have labelled "donate" to a charity close to your loved one's heart. This is a fantastic way to ease the emotional burden of losing a loved one, helping you feel satisfied that you've done some good. If you're a UK taxpayer, don't forget to complete a GiftAid form to give the charity an extra 25%.
List "sell" items or organise a car boot: List any items you decide to sell online on sites like Facebook Marketplace, Gumtree, or eBay. Alternatively, participate in a car boot sale to quickly shift several things in one day. If necessary, arrange for an estate sale or auction for valuable items.
Dispose of "throw" & "recycle" items: Dispose of broken or unusable items in an environmentally responsible manner, recycling where possible. If you're left with a lot of stuff, arrange for the skip hire you found earlier. Alternatively, hire a "man with a van" to haul all the unusable belongings away.
Step 7: Property maintenance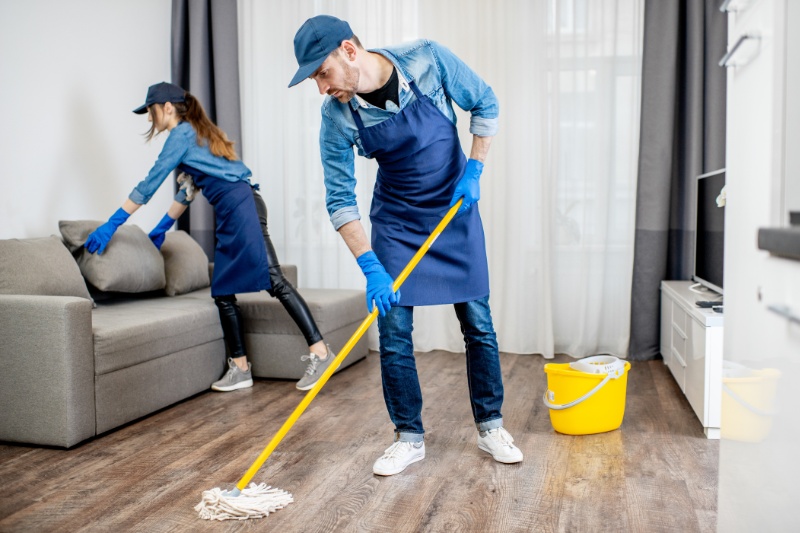 After clearing the house, do a final walkthrough to ensure everything is in order and you haven't forgotten any of your loved one's personal belongings. Then, clean the property from top to bottom, for which you have two options:
Hire professionals: You might choose to hire cleaning professionals to ensure the house is in good condition, ready for sale or renting. See our guide to the average house deep cleaning prices in the UK to get an idea of how much it could cost.
Cleaning the house yourself: Alternatively, you can clean the house yourself. If you are cleaning the property yourself, see our page on deep cleaning your home for a room-by-room breakdown of the cleaning process.
Who Is Responsible for Clearing a House When Someone Dies?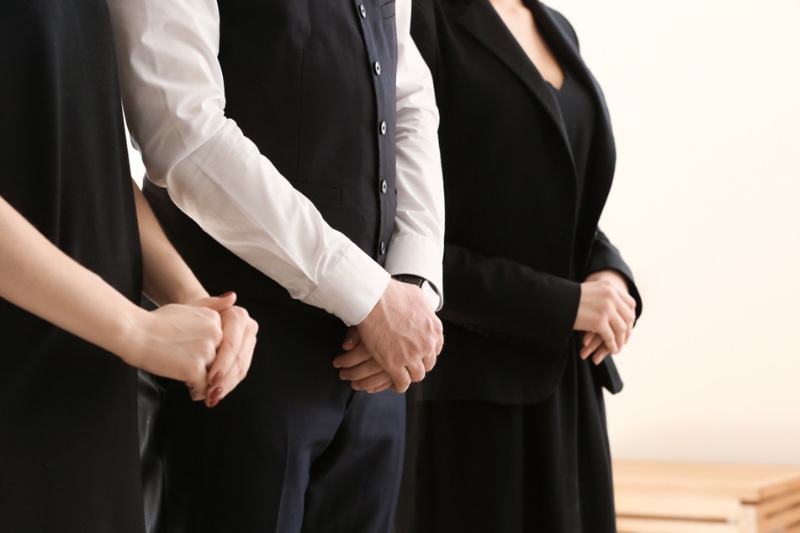 In the UK, the responsibility for clearing a house when someone dies typically falls on the next of kin. This is usually a close family member, such as:
Spouse
Child
Parent
Sibling
However, other family members may play a role in the house clearance process. Collaborative efforts among family members can help ensure the task is completed efficiently and sensitively.
Alternatively, the process of house clearing can be delegated to professionals, such as:
Executor: If the deceased had a will, they may have appointed an executor to handle their estate. The executor is responsible for managing their affairs, including clearing their house. The executor must follow the instructions outlined in the will, distribute assets, settle debts, and ensure the house is cleared and prepared for any necessary transactions.
Probate professionals: In some cases, families may choose to hire a probate professional or estate clearance service to assist with the process. These professionals can provide guidance, manage legal matters, and coordinate the house clearance on behalf of the family. They can also work alongside the family to jointly clear the house if preferred.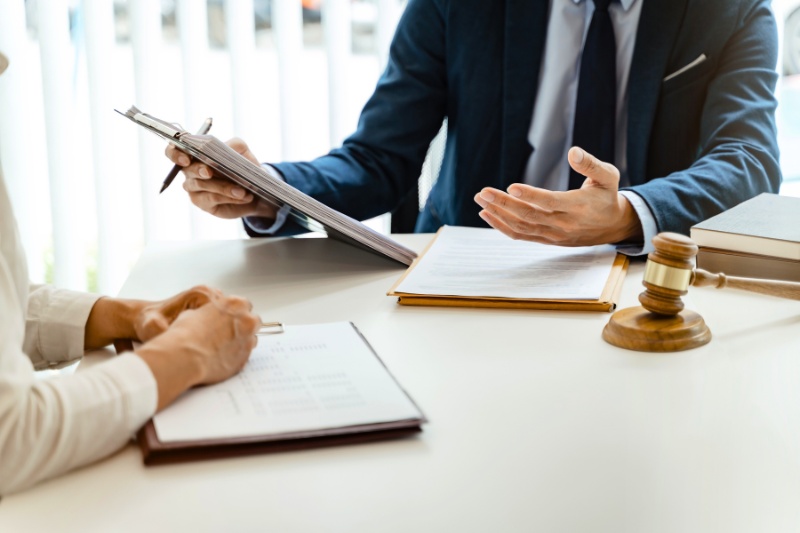 Before taking any action, it's advisable to consult with legal and financial experts, such as solicitors or probate professionals, to ensure that you are following the appropriate legal procedures and fulfilling your responsibilities as required by UK law.
If any aspects of the legal and financial matters are confusing, there is plenty of help available. One of the best places to start is Citizen's Advice.
They have plenty of information about the death of a loved one and the steps that you can take right on the website, and advice is only a phone call away if you need help with a specific task.

Hannah is a freelance content writer with a passion for cleaning. She worked her way around Australia by cleaning hostels in exchange for free accommodation and used her cleaning skills to bag her a job as a chalet host for a luxury ski company in France.