You may have heard horror stories about electrical appliances going on fire, and some may argue that this happens purely as a result of carelessness, but this is not always the case.
Although you may think washing machines would be less dangerous than other appliances, they can be hazardous even with proper care and use.
According to UK government fire statistics (see the FIRE0605 table) , there were 509 washing machine fires in 2021/22. Washing machines caused about 1% of all fires. Tumble dryers caused more fires (884 fires in 2021/22), which is unsurprising.
Many modern washing machines will have safety at the forefront of their design, but that doesn't mean the risk of a fire starting isn't always there.
So, it would seem that the answer to the question "Can Washing Machines Set on Fire?" would be a definite 'Yes.' However, the answer is not as black and white as this, and there are several reasons why a machine can go on fire.
It is essential that you understand the risks associated with these appliances, in order to keep you and your family safe.
Let's take a deeper look into how and why washing machines set on fire, and what you can do to help prevent this from happening.
Why Do Washing Machines Set on Fire?
There are several reasons why a washing machine can set on fire. It is not always the fault of the user, and some brands have had to recall machines in the past due to safety hazards caused by faulty construction.
We've documented some of the most common causes for washing machine fires, so you can know what to look out for.
Some of the potential risk factors include:
1. Motor malfunction
This means that the electrical motor inside your washing machine is faulty, and will start a fire within the washing machine's interior.
2. Blocked drain pump
If the drain pump becomes blocked, this can cause the washing machine to overheat.
3. Old wiring
If the wiring in your wall outlets has aged, this can be a potential fire hazard.
4. Damaged belts
The V-Belts in the washing machine, also referred to as the 'Drive' can potentially wear out after prolonged use, which can cause the machine to overheat and cause a fire.
5. Vibration
If your washing machine is overloaded with items, this can cause a lot of vibration. Excessive vibration can lead to the electrical components short circuiting, which will inevitably start a fire.
6. Incorrect installation
When installing the washing machine in your home, it will need to have a properly grounded electrical connection, with an earthing-type outlet. If it isn't installed properly, this can potentially cause electrocution or a fire.
7. Leaking hoses
A leaking hose can also be a cause for concern. If this sprays water, it will potentially short circuit the electrical wiring, and result in a dangerous situation.
8. Damaged electrical cords
If the cords and wiring connected to your machine is damaged or frayed at all, this is a serious safety hazard, as the sparks from these can lead to a fire.
How Often Do Washing Machines Set on Fire?
You may be surprised that washing machines can be such a threat to safety. With microwaves and irons seeming to pose a greater hazard, it seems unlikely that there would many instances of fires starting as a result of washing machines.
However, judging from recent news stories, it seems that washing machines are the culprit of a lot of damage.
For example, leading manufacturer Whirpool had to recall half a million washing machines under the brand names of Hotpoint and Indesit in 2019. This recall occurred as a result of the machines' door locking system, which was discovered to overheat, and can cause fire to start.
This kind of fault is a manufacturing issue, and it highlights how easy it can be for a washing machine to become an extremely dangerous appliance if it is not properly constructed.
What to Do If Your Washing Machine Catches Fire
If you unfortunately notice smoke or sparks coming from the washing machine, do not panic. Here are the best steps to help you handle this:
If it is safe to do so, unplug the washing machine. Do NOT do this if there is fire obstructing the machine or if you feel unsure.
Use a blanket to smother the flames. If a blanket is not available, you can use bicarbonate of soda. NEVER use water. As it is an electrical appliance, this will only put you at more risk.
If you have access to a fire extinguisher, use this to help extinguish any flames. If not, and the fire is still spreading, contact the fire service ASAP using your local emergency number (999 if you are in the UK).
Should you need to contact the fire service, make sure all affected areas are thoroughly checked to ensure that no potential hot spots could reignite.
Washing Machine Safety Tips
Although all of this can seem scary, and manufacturing faults can't always be avoided, there are plenty of steps you can take to protect you and your family from a potential fire.
As we've explored, although washing machine fires are more common than you may have first thought, that doesn't mean they are not preventable.
Safety precautions to help you prevent a fire from starting:
Do NOT overload any outlets with electrical plugs.
Be sure to follow the instruction manual for your washing machine, as this will give you advice for the specific model.
Install a smoke alarm by your washing machine. This means you'll be alerted as soon as any smoke starts to rise from the appliance. Be sure to test the alarm regularly.
If you can smell burning come from the machine, make sure to investigate this immediately, to prevent a potential fire from starting. However, if you find that strange smells occur on a regular basis, you should contact the brand's customer service for further advice.
It is recommended that you have a certified technician check the machine once a year. This means any issues should be picked up by them, and it keeps your machine in a safer condition for longer.
You will need to keep an eye out for any recalls made by the brand. A good way to be aware of this is to follow the brand on their social media platforms, or check their website if you fear that something may be wrong with your machine. If you have registered with them when you purchased the item, you may receive a letter or phone call altering you of any recalls.
Summary
We hope this helped to answer the question of whether washing machines can set on fire. Based on news reports and evidence, it is clear that these appliances can be a safety hazard.
The correct precautions need to be taken to ensure that a fire won't start, but there is only so much you can do if you have a faulty machine.
Due to their combination of water and electricity, washing machines need to be thoroughly assessed before they are sold. If you find that there is a fault with the machine that can't be fixed, then check your warranty and don't fall victim to faulty manufacturing.
Stay safe, and thanks for reading!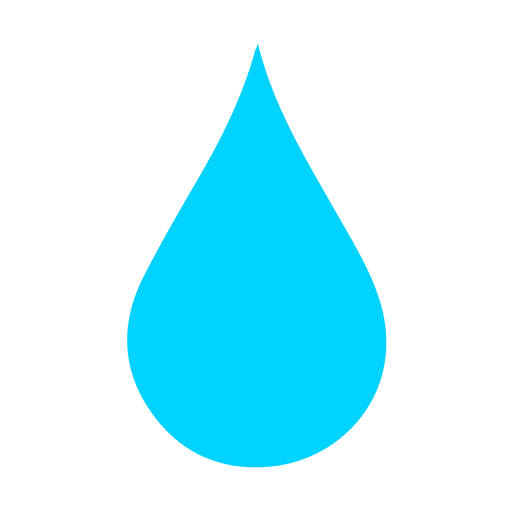 In The Wash is your guide to the best laundry and cleaning products, tips and tricks. Our mission is to solve the UK's cleaning and laundry dilemmas!