Pressure washers can be used to clean all kinds of things, including cars, paths, patios and decking.
We've researched the market and picked out some of the best pressure washers currently available in the UK.
All of these models should be fine for the average home user, and can be used for a variety of cleaning tasks such as refreshing decking, patios and garden furniture as well as cleaning cars and bicycles.
Best Pressure Washers in the UK
1. Kärcher K2 Power Control Pressure Washer
Maximum pressure: 110 bar (1600 PSI)
Cord length: 5 m
Weight: 4 kg
The Kärcher K2 Power Control Pressure Washer is a small pressure washer that can be easily carried around and used for a variety of tasks.
It's a portable pressure washer that's handy for washing the car or washing your bike. It's also powerful enough for cleaning patios, though you might want to buy a bigger pressure washer if you have a big job.
This pressure washer features and integrated water filter and a 5-metre high-pressure hose.
This is a high-quality yet reasonably priced pressure washer that's ideal for tasks such as cleaning home patios.
2. Kärcher K4 Full Control Home Pressure Washer
Maximum pressure: 130 bar (1900 PSI)
Cord length: 5 m
Weight: 11 kg
The Kärcher K4 Full Control Home Pressure Washer is a large, powerful pressure washer that is excellent at cleaning concrete and stone but also great for cleaning the car.
It's powerful enough to get moss off garden furniture and restore your patio to its former glory (even if it hasn't been cleaned properly in decades).
This pressure washer comes with an extendable handle, two lances (Vario Lance and Dirt Blaster spray lance), and a trigger gun with an LED display.
The Kärcher K4 Full Control Home Pressure Washer has a pretty comprehensive set of attachments and is also sold with a 1 litre bottle of stone and facade cleaner.
3. Bosch 06008A7972 High Pressure Washer EasyAquatak 120
Maximum pressure: 120 bar (1700 PSI)
Cord length: 5 m
Weight: 4 kg
This Bosch pressure washer is a lightweight, compact and powerful pressure washer with a ton of features to make it really useful around the home.
It comes with loads of cleaning attachments, including a powerful patio brush and a window cleaning attachment. There's also an adjustable spray nozzle to dial in the power for each job.
This pressure washer can spray up to 350 litres of water per hour thanks to the powerful motor.
Despite the very compact design, the Bosch EasyAquatak has some very impressive specs:
You can really use this pressure washer for just about any household task, from cleaning the car with the high-pressure foam nozzle to cleaning the patio with the patio brush and everything in between.
And thanks to the lightweight, compact design, you can even hold this pressure washer during use whenever needed.
4. WORX WG620E.4 Cordless Hydroshot Portable Pressure Cleaner
Maximum pressure: 22 bar (320 PSI)
Cord length: Cordless
Weight: 4 kg
If a lightweight and portable pressure washer is what you need, this WORX Hydroshot pressure washer could be right up your street.
With loads of handy attachments and features, it will be ideal for loads of jobs around the home.
Two WORX batteries are included in the kit and can be used with the WORX Power Share platform, which is ideal if you've already brought into this system.
There's also a self-priming function which allows you to draw water from a bucket or pool as well as from a garden hose..
Coming in at 22 bars of pressure, this pressure washer may not be as powerful as some on this list, but the portability makes it much more versatile.
You can use this pressure washer anywhere. You can keep it in the car with a bottle of water to spray down bikes, for example. It has a surprising amount of pressure for its size, and its lightweight, compact design lends itself to easy operation.
The two batteries last plenty of time to wash a car or two, and if you have other WORX tools on the WORX Power Share Platform, you'll have additional batteries if you need them.
5. Nilfisk C110 4-5 X-Tra Pressure Washer
Maximum pressure: 110 bar (1600 PSI)
Cord length: 5 m
Weight: 7 kg
The Nilfisk C110 4-5 X-Tra is a powerful pressure washer that can be used for a variety of tasks including cleaning the driveway, patio, decking and garden furniture as well as cars and bikes.
The wheels and handle give this pressure washer added portability, and the 'Click & Clean' design that makes it easy to attach and remove different accessories.
This is a great pressure washer for doing garden furniture, the car, the driveway and pretty much anything else you can think of. It compares well to Kärcher pressure washers and is also very reasonably priced.
6. Makita HW101 240V Pressure Washer
Maximum pressure: 100 bar (1450 PSI)
Cord length: 3 m
Weight: 6 kg
Makita has designed a really robust and versatile pressure washer here with loads of features that are sure to make every cleaning job much more enjoyable.
It features stainless steel pistons and aluminium pump heads for long-lasting power.
One clever feature is the Total Stop System that turns the motor on and off during operation to preserve the life of the motor.
The metal components of this pressure washer ensure that it's built to last, and the specs mean that it will be a workhorse around the home for many years too.
We'd love to see a few more attachments for this pressure washer, however, it certainly has the power to make cleaning your patio, driveway, car and more really easy.
It comes with a detergent bottle for cleaning the car, but other than that, the attachments are somewhat lacking.
Still, it has one of the most robust motors of any pressure washers on the market, so it'll last a very long time, even if you use it all the time.
7. Norse SK90 Portable Pressure Washer
Maximum pressure: 131 bar (1900 PSI)
Cord length: 3 m
Weight: 7 kg
Norse has managed to create a lightweight and compact pressure washer here that can outperform almost any other similar-sized pressure washer on the market.
In fact, with a max of 1900 PSI, this can outperform even larger models too. And the impressive features don't stop there.
This product has a maximum water flow rate of 435 litres an hour, one of the highest on our list. The high water flow rate means you can clean 28 square metres in just one hour.
One nice design feature is that the 90-degree turbo nozzle is completely adjustable.
It also comes with loads of handy attachments, many of which are held securely on the pressure washer and all are attached quickly using the quick connect system.
We love how compact this pressure washer is, and a lot of thought has gone into the design to make it as low-profile as possible.
For example, the power cord wraps neatly away. The detergent bottle is secured to the front of the pressure washer, and the hose tucks away underneath the unit.
So, when you aren't using this pressure washer, it takes up barely any space at all.
But when you are using it, it has an extremely impressive amount of power and loads of attachments to make cleaning tasks really easy.
How to Choose a Pressure Washer
Choosing a pressure washer is fairly simple, despite there being loads of models to choose from.
When choosing a pressure washer, it really comes down to what you'd like to achieve with the pressure washer and where you'd like to achieve it (at home or away from a power source, for example).
So, the things you need to look for in a pressure washer can be broken down into three categories which are.
Power
The pressure washer you choose should have plenty of power for all of the tasks you want to achieve.
However, it is best to find a pressure washer with adjustable power, as the power you need to clean a patio and to clean a car is very different.
So, choose a pressure washer that has loads of power that is easy to adjust for any situation. And if you're only buying a pressure washer for one certain task right now, it is still good to buy one with adjustable power.
As once you start using it, you're sure to find plenty of uses around the home.
Portability
The weight and length of the power cord come should be taken into account when buying a pressure washer.
If the pressure washer is really heavy, does it have wheels so that moving it around during a task is easy? Are the power cord and hose long enough to do the tasks you need to do easily?
If you want the most portability possible in your new pressure washer, you may want to consider buying a battery-powered one.
These are excellent for smaller jobs, but they don't have the power of a corded option. So, for cleaning the odd bike or camping chair, they are excellent.
However, for patio or deck cleaning, they can lack the power needed to get the job done quickly.
Attachments
If you know the tasks that you're going to be using the pressure washer for, it is a good idea to look for one that is supplied with all the attachments you need for all the jobs you want to do.
That way, you can save some money on needing to buy attachments later.
If you aren't sure what tasks you want to use your pressure washer for right now, having plenty of attachments gives you plenty of options.
So, buying a pressure washer with an attachment kit is still a good option.
You can also buy a pressure washer that can use third-party attachments and add to your kit in the future.
Most pressure washers from the big brands will have additional attachments that are sold separately, and many third-party brands will make attachments for these pressure washers too.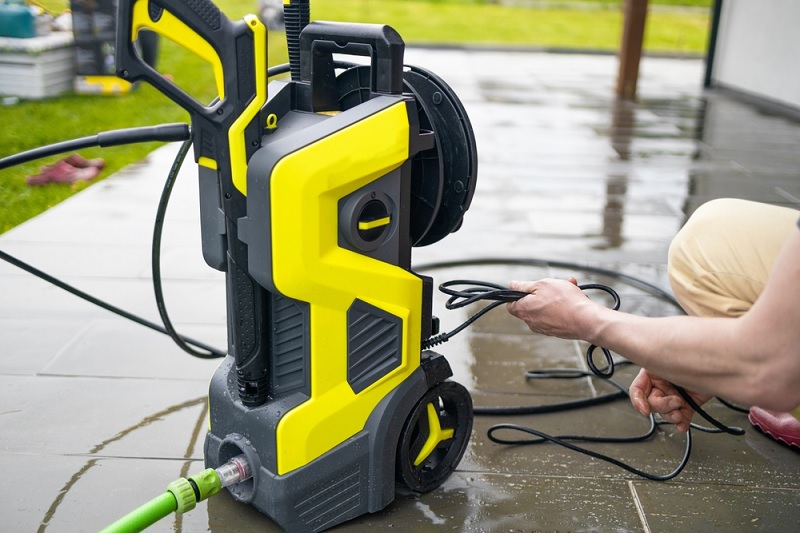 Pressure Washer FAQs
What can you use a pressure washer for?
Pressure washers can be used for cleaning and refreshing all kinds of things, including the following:
Garden furniture
Patios and tiling
Wooden decking
Cars, vans and other vehicles
Bicycles
Brickwork and concrete
Driveways
How much should you spend on a pressure washer?
Most non-commercial pressure washers cost between £50 and £300. As with all products, the more you spend, the more power and features you can get. You will also pay a premium for the most respected brands, and can often save money by taking a chance on a less established brand.
Which are the best brands?
Own of the most popular pressure washer brands in the UK is Kärcher, a German company who make a range of quality cleaning products including window vacuum cleaners, steam cleaners and of course pressure washers.
Another popular brand is Nilfisk, a Danish company who manufacture lots of well respected consumer and commercial pressure washers, including other cleaning products.
Are pressure washers bad for cars?
You can use a pressure washer to clean your car, but you need to be careful with it. It's best to use a lower pressure setting to avoid damaging the paintwork or otherwise damaging the car. You should also keep the washer a good distance from the car and resist the urge to go closer to remove a spot of dirt.
Are pressure washers waterproof?
Pressure washers are usually designed to withstand a bit of moisture or drizzle, but are rarely waterproof. You should avoid using a pressure washer in the rain and let it dry out if it gets wet—water and electricity don't mix well!
Can you pressure wash decking?
Yes, pressure washers are often used to wash decking. However, you should use a lower pressure setting so as to avoid damaging the wood. You should also keep the lance a good distance (at least a foot) from the wood. It's a good idea to pressure wash decking before staining it.
Can you pressure wash a motorcycle?
Yes, though with everything else you should take care. Here's a helpful article explaining how to pressure wash a motorbike.
What PSI pressure do you need for home use?
Any pressure washer with 1,000 – 1,900 PSI is generally considered good for home use. This is equivalent to roughly 70 to 130 bar.
The lower end is pretty typical with highly portable hand-held pressure washers, and then the higher end is the psi that most heavier units offer at the high end.
Most larger pressure washers also have adjustable pressures, so you can really dial them in for the cleaning job you are doing, which does make them a bit more versatile than a hand-held model.
Conclusion
If we had to pick just one pressure washer to recommend for most households, it would be the Kärcher K2 Power Control Pressure Washer. It's relatively small, making it easy to carry around, yet is still powerful enough to tackle common cleaning tasks like home patios.
If you're cleaning a larger area and need something a bit more powerful, it's worth looking into the Kärcher K4 Full Control Home Pressure Washer instead. It has a maximum pressure of 130 bar, compared to the 110 bar offered by the Kärcher K2.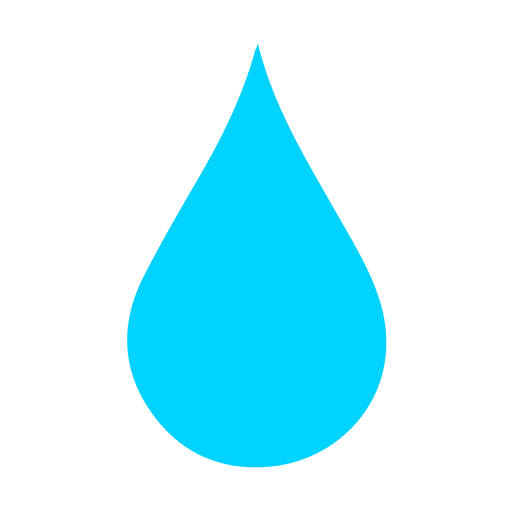 In The Wash is your guide to the best laundry and cleaning products, tips and tricks. Our mission is to solve the UK's cleaning and laundry dilemmas!