No kitchen is complete without a safe and hygienic place to put your rubbish – a bin. Why not enjoy some of the finer leaps in technology and get yourself a bin that opens automatically with no need to touch it? We do truly live in the future.
Automatic sensor bins make use of a simple motion sensor that can detect movement – usually a hand wave – and open automatically. This stops you from having to touch any part of the bin directly, avoiding contamination and keeping your house more hygienic.
In addition to being more hygienic, sensor bins are also more convenient as you can easily get rid of waste food even when you have both hands full.
We'll be taking a look at five of the best sensor bins on the market and comparing them. All of the dustbins on this list are great quality products that would work great in any kitchen, but you should consider the features that are important to you. How large do you need the bin to be? How would you prefer the sensor to work?
Best Sensor Bins in the UK
1. simplehuman ST2021 Sensor Bin
Dimensions: 64.1 cm high x 39.1 cm wide x 30 cm deep
Capacity: 45 litres
Batteries: 4 x AA
The Simple Human Sensor Bin is constructed from stainless steel, with an elegant black finish. Designed for efficiency, the batteries last for up to 1 year before needing a replacement.
It contains motion sensors above and in front of the bin, to open effortlessly with a gentle wave of your hand.
The Liner Pocket feature allows you to keep your bin bags where you will remember them – so no more frantically searching under the kitchen sink! It even dispenses them for you one by one for faster changing.
Whilst the brand is quite pricey compared to other competing brands, the amount of time and stress it saves is priceless.
2. VonHaus Sensor Bin for Kitchen Waste
Dimensions: 73 cm high x 37 cm wide x 30 cm deep
Capacity: 50 litres
Batteries: 3 x D
With a 50-litre capacity, this stylish stainless steel bin from VonHaus is a good size for the average household.
The VonHaus Waste Bin features an infrared LED sensor with a 40 cm range. To open the lid, you just wave your hand over the lid. The lid automatically closes after 5 seconds. The sensor requires three 1.5V (D) batteries, which unfortunately aren't included. If for some reason you don't want to use the sensor, you can manually operate the lid using the 'open' and 'close' buttons.
This bin is designed to firmly grip bin liners and allow you to change them quickly. The stainless steel finish looks very smart, and won't smudge or collect fingerprint marks. To summarise, this bin is very hygienic, stylish and carefully designed.
3. Dihl Automatic Sensor Bin, 58L
Dimensions: 68 cm high x 40 cm wide x 28.5 cm deep
Capacity: 58 litres
The Dihl Automatic Sensor Bin is another excellent large capacity bin on a budget. This bin is also available in a 68-litre variety if you want that extra space. It lacks many of the extra bells and whistles that more expensive models have, but it does include button operation unlike some other budget bins which makes it a very attractive option.
It also includes a switch at the back of the bin so that the batteries don't get worn out when nobody is using it. This bin features the bare essentials plus a little bit extra. Though, the build quality is still lacking compared to more expensive options and the sensor can be very easy to trigger accidentally.
If you've got a small kitchen, look for a more reliable sensor. However, this is a very solid sensor bin overall.
4. Swan Retro 45L Square Sensor Bin
Dimensions: 67 cm high x 31 cm wide x 24 cm deep
Capacity: 45 litres
Batteries: 4 x AA
The square shaped Swan Retro is a stylish blue sensor bin ideal for complementing an old-fashioned kitchen. The iron body makes it extremely easy to clean after any accidental splashes.
Not only does the bin open when commanded to, it also closes after a period of no activity. Therefore, you only touch the bin when you need to take out the trash! That being said, the lid can be prone to closing whilst scraping plates, so be careful when doing so.
Overall, this is the best bin for maintaining a strong level of hygiene in your home.
5. Morphy Richards 42-Litre Square Sensor Bin
Dimensions: 75 cm wide x 34 cm wide x 25 cm deep
Capacity: 42 litres
Batteries: 4 x AA
This sensor bin offers great design at an extremely reasonable price point. It features a 15cm range sensor, pointed upwards. Unlike many other sensor bins, Morphy Richards have designed their bin to avoid the sensor triggering when someone walks past.
This is ideal in a smaller kitchen. It features a sleek modern design that would fit in nicely into any kitchen. It takes 4 AA batteries, which are cheap and easy to replace.
It's worth noting that this bin is a tad smaller than most of the other bins on this list. If you've got a large family, it might be best to opt for a higher capacity. Furthermore, the design of this bin doesn't hide the bin liner, unlike many other sensor bins at this price point.
All in all, this is a great sensor bin that's worth the money. Though, give it a miss if you've got a large family.
About Sensor Bins
Are sensor bins any good?
Sensor bins are a relatively new type of technology, so you might be wondering how well they work. Here are a few common issues with sensor bins:
The lid-opening mechanism can break after a few months of use
They can get through batteries quickly
The sensor can be too sensitive (or not sensitive enough)
It's a good idea to read reviews of sensor bins online to see if other people have had these problems with the model you're looking at. Some models, such as the VonHaus Waste Bin (our #1 favourite sensor bin), are very reliable and well constructed. However, no sensor bin is perfect and since they are more complicated than regular bins, there are more things that can go wrong.
How does a sensor bin work?
Sensor bins contain an infrared motion sensor on the lid that detects when you put something in front of it. They usually have a range of about 15-40 cm. When the sensor detects movement within this range, the lid springs open. After a set time period such as 5 or 10 seconds, the bin will automatically close again. This lets you put something in the bin without touching it, so you can keep your hands clean.
Many sensor bins also have manual 'open' and 'close' buttons that you can use instead of the sensor mechanism.
This video provides a visual example of how a sensor bin works: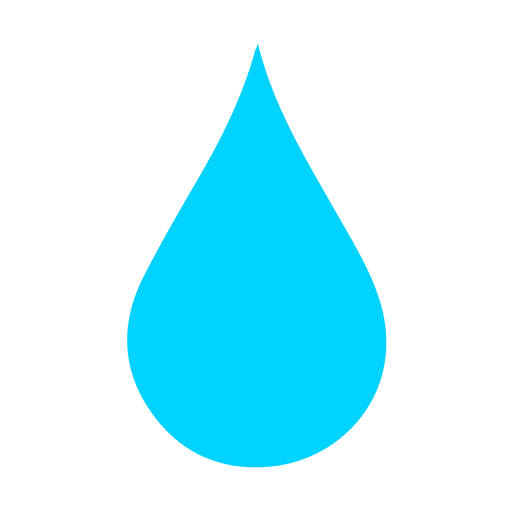 In The Wash is your guide to the best laundry and cleaning products, tips and tricks. Our mission is to solve the UK's cleaning and laundry dilemmas!