No kitchen is complete without a safe and hygienic place to put your rubbish – a bin. Why not enjoy some of the finer leaps in technology and get yourself a bin that opens automatically with no need to touch it? We do truly live in the future.
Automatic sensor bins make use of a simple motion sensor that can detect movement – usually a hand wave – and open automatically. This stops you from having to touch any part of the bin directly, avoiding contamination and keeping your house more hygienic.
In addition to being more hygienic, sensor bins are also more convenient as you can easily get rid of waste food even when you have both hands full.
We'll be taking a look at five of the best sensor bins on the market and comparing them. All of the dustbins on this list are great quality products that would work great in any kitchen, but you should consider the features that are important to you. How large do you need the bin to be? How would you prefer the sensor to work?
Best Sensor Bins in the UK
1. simplehuman Stainless Steel 45L Sensor Bin

Dimensions: 64.1 cm high x 39.1 cm wide x 30 cm deep
Capacity: 45 litres
Batteries: 4 x AA
This sensor bin from simplehuman is constructed with brushed stainless steel, giving it an elegant, classy look. Designed for efficiency, the batteries last for up to 1 year before needing a replacement.
It contains motion sensors above and in front of the bin, to open effortlessly with a gentle wave of your hand. The sensors are designed in a very smart way so that the bin will only open if your hand is very near the bin, avoiding false triggers. Once the bin is open, the sensor range increases, so it will stay open until you have finished using it.
The "liner pocket" feature allows you to keep your bin bags where you will remember them – so no more frantically searching under the kitchen sink! It even dispenses them for you one by one for faster changing.
Whilst this sensor bin is quite pricey compared to other competing products, the way it's designed makes it a joy to use. The stylish finish will add a touch of class to your kitchen.
2. NETTA 80L Kitchen Recycling Sensor Bin

Dimensions: 45.7 x 35.6 x 72.7 cm
Capacity: 80 litres
Batteries: 3 x D
This sensor bin from NETTA has a sturdy stainless-steel body with removable lid and liner, making it incredibly easy to clean and maintain. If your kitchen floor can be slippery, you'll appreciate the non-skid bottom that will keep this bin in one place.
This bin uses an infrared motion sensor to automatically open the bin as your hand approaches. The mechanism is energy efficient too, which means the batteries actually last around 20% longer than normal. The 80-litre capacity is more than enough for most households, helping to reduce the number of times this bin will need emptying.
Not only does this bin have a sleek, modern stainless-steel appearance, it has a fingerprint-resistant lacquer that means you never have to put up with unsightly marks.
Many users find that the bin works well, is sturdy, and the modern appearance means it isn't an eyesore in the kitchen either. The shape of the bin means it fits neatly against the wall, and it looks and feels more expensive than it is.
3. EKO DLX Phantom Recycling Sensor Bin 40L

Dimensions: 66 x 46 x 27 cm
Capacity: 40 L
Batteries: 6 x AA
This handy sensor bin from EKO has two individual colour-coded 20 litre sections to make keeping general waste and recycling separate easy. The motion sensor allows for automatic opening, but you can open the lid manually if needed too.
The Phantom recycling bin has a sleek stainless-steel finish that benefits from a finger-print resistant lacquer. The space-saving design means the bin can sit flush against a wall rather than taking up valuable floor space.
To keep background noise to a minimum, the bin's lid has been designed with soft close hinges. This bin is designed to be incredibly easy to clean and has a three-year warranty as standard.
Whilst some users do feel this bin is fairly expensive, it does prove to be a good investment that works really well, and the fact it has separate sections for recyclables and general waste makes waste management much easier.
4. iTouchless 49 Litre Stainless Steel Automatic Dustbin with Odour Control System

Dimensions: 32.4 x 27.3 x 70.8 cm
Capacity: 49 L
Batteries: 4 x D
This modern, smart automatic bin from iTouchless is easy to use, convenient, and has a smart appearance too.
The surface of the bin is designed to be easy to clean, and the capacity and shape mean that this bin can use just about any regular 50 litre bags that you can find in any supermarket or online.
According to iTouchless, this bin is very efficient in its energy usage, and as a result, one set of batteries can last up to 1.5 years. To reduce nasty smells, this bin has an activated carbon filter that can absorb the unpleasant odours from food and household waste.
If the sensor of this bin detects that you've moved your hand back in, it will reopen the lid to avoid trapping your hand. For quick reference, this bin has a handy light that will show green if the lid is going to stay open, and will change to blinking red if it is about to close.
Overall, owners find that this bin is very easy to use and does a good job of reducing nasty smells.
5. Morphy Richards 42-Litre Square Sensor Bin

Dimensions: 75 cm wide x 34 cm wide x 25 cm deep
Capacity: 42 litres
Batteries: 4 x AA
This sensor bin offers great design at an extremely reasonable price point. It features a 15cm range sensor, pointed upwards. Unlike many other sensor bins, Morphy Richards have designed their bin to avoid the sensor triggering when someone walks past.
This is ideal in a smaller kitchen. It features a sleek modern design that would fit in nicely into any kitchen. It takes 4 AA batteries, which are cheap and easy to replace.
It's worth noting that this bin is a tad smaller than most of the other bins on this list. If you've got a large family, it might be best to opt for a higher capacity. Furthermore, the design of this bin doesn't hide the bin liner, unlike many other sensor bins at this price point.
All in all, this is a great sensor bin that's worth the money. Though, give it a miss if you've got a large family.
What Size Sensor Bin Should You Choose?
There are a variety of sizes of sensor bin available on the market today, most commonly between 40 and 50 litres. That being said, there are still sensor bins available that have larger or smaller capacities, and they come in a range of shapes too.
Whilst the bin's capacity is a crucial consideration in choosing the best sensor bin for your kitchen, you should also consider the dimensions and shape of the bin itself to make sure it will fit without taking up too much floorspace.
Household size
As a general rule, bigger households need larger bins. If you have a busy household and only a small kitchen bin, you could easily end up changing the bin daily and so would benefit from using a bigger kitchen bin.
In the same way, if you live on your own and have a large bin, you could end up leaving rubbish in your kitchen for long periods of time which will just result in nasty smells.
As a general rule, the majority of small households (one or two people) will be more than fine with a bin of around 35 litres. The average household of between two and four people should go for a bin that is around 50 to 70 litres, and households larger than this will want an 80-litre bin or larger.
Of course, how much your household recycles and how much general waste you generate will influence this; some large households might find that a 50-litre bin is more than enough if their food waste or recycling is disposed of separately, for example.
Available space
The next consideration is the amount of space that you have in your kitchen. This should influence the shape of the bin you choose. If you do not have much floor space, you will want to find a bin that is taller rather than wider.
About Sensor Bins
Are sensor bins any good?
Sensor bins are a relatively new type of technology, so you might be wondering how well they work. Here are a few common issues with sensor bins:
The lid-opening mechanism can break after a few months of use
They can get through batteries quickly
The sensor can be too sensitive (or not sensitive enough)
It's a good idea to read reviews of sensor bins online to see if other people have had these problems with the model you're looking at. Some models, such as the VonHaus Waste Bin (our #1 favourite sensor bin), are very reliable and well constructed. However, no sensor bin is perfect and since they are more complicated than regular bins, there are more things that can go wrong.
How does a sensor bin work?
Sensor bins contain an infrared motion sensor on the lid that detects when you put something in front of it. They usually have a range of about 15-40 cm. When the sensor detects movement within this range, the lid springs open. After a set time period such as 5 or 10 seconds, the bin will automatically close again. This lets you put something in the bin without touching it, so you can keep your hands clean.
Many sensor bins also have manual 'open' and 'close' buttons that you can use instead of the sensor mechanism.
This video provides a visual example of how a sensor bin works:
Conclusion
If we had to pick just one sensor bin to recommend for most households, it would be the simplehuman Stainless Steel 45L Sensor Bin since it is one of the most highly rated sensor bins on the market by users. It's a very stylish and cleverly designed product that is easy to use.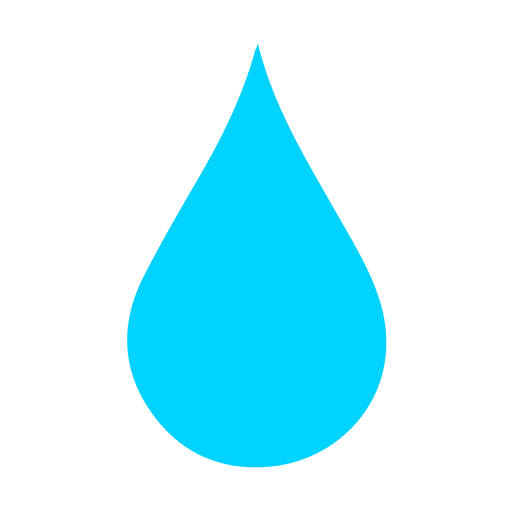 In The Wash is your guide to the best laundry and cleaning products, tips and tricks. Our mission is to solve the UK's cleaning and laundry dilemmas!