Most of us love the smell of freshly washed laundry. It's great to have clothes, towels and bed linen that smell really clean and ideally, we want that freshly laundered scent to last as long as possible.
If you or a family member suffer from any skin irritation or allergies, sometimes a highly-potent scent in a product can trigger reactions.
It is best to avoid heavily-scented products if you suffer from eczema or other skin complaints. Check out our list of Best Washing Powders for Sensitive Skin for more information.
There are lots of different washing powders available in the UK, and many manufacturers now employ dedicated perfumers to create the scent for their next product.
Scents can greatly affect our moods, how we feel and also how others feel about us, so it's easy to see why fragrance is a huge selling point for washing powder manufacturers.
Many washing powders also now have long-lasting scent technology to help the freshly washed fragrance to last as long as possible on your clean clothes. But which really are the best-smelling washing powders available in the UK? Here are some of the strongest and nicest-smelling you can buy right now.
Best Smelling Washing Powders in the UK
1. Ecover Non Bio Laundry Detergent Lavender & Sandalwood
Ecover pride themselves on the eco-worthiness of all their products, and their non-bio lavender & sandalwood detergent is no exception. All the ingredients are plant-based and biodegradable, along with the bottle being made from 100% post-consumer recycled plastic.
This detergent is suitable for sensitive skin whilst being tough on stains and great on whites, and the lavender and sandalwood fragrance will leave clothes smelling fresh all day.
Some consumers have reported that the fragrance can be a little strong, however they have still achieved good results by using less than the recommended amount of detergent.
2. Fairy Non-Bio Pods
Fairy's non-bio laundry pods are a popular choice amongst families (especially for those with small children), and it's easy to see why.
These non-bio pods are incredibly gentle on even delicate or sensitive skin, and in fact Fairy have been awarded the British Allergy Foundation Seal of Approval for these pods.
These pods might not have the same exotic fragrances as others on this list, but they are an excellent choice for consumers with sensitive skin, and they will still leave your clothing smelling delightfully fresh.
Fairy's non-bio pods clean clothes well even on 30-degree washes, and the clean smell will stay even after the clothes are fully dry.
3. Surf Vibrant Clean And Fresh Fragranced
Surf's vibrant detergent has been specially formulated to help maintain bright clothing for longer. The detergent has a bold wild poppy and violet floral fragrance and is super-concentrated, so you won't need to use much detergent in each laundry cycle.
This detergent will leave behind the floral scent for days after washing, even if you wash at low temperatures. This detergent can even be used for pre-treating and works best when used with a dosing ball in the drum.
Consumers find that the detergent helps keep their colours brighter for longer, and that it performs well for day-to-day laundry.
4. Surf Tropical Fragrance Lily and Ylang-Ylang Liquid Detergent
Surf's Tropical lily and ylang-ylang detergent delivers an exotic burst of tropical fragrance that is released throughout the day as you move.
As with Surf Vibrant, the detergent is super-concentrated so you will not need to use much in each wash to achieve optimum results. Surf's formula has been designed to produce great results even at low temperatures (as low as 15°C), helping you save on your energy bills too.
This biological liquid detergent is suitable for washing both colours and whites and can be used as a pre-treating agent too.
Whilst consumers generally praise its long-lasting fragrance, some people may find it a little overpowering.
5. Faith in Nature Natural Origin Aloe Vera and Rosemary Oil
If you are after a natural, vegan-friendly laundry detergent, it is worth considering this Faith in Nature detergent. This detergent performs well at low temperatures and is even suitable for tough laundry tasks such as reusable nappies, and delicate laundry such as wool or fine fabrics.
The Faith in Nature detergent is free from SLS, phosphate, and parabens, and has the delicate, refreshing scent of aloe vera and rosemary oil.
This detergent works best when added to the washing machine's detergent drawer, however you can also dilute it for use in handwashing and it can be used for stain removal.
6. KnitIQ No Rinse Delicate Wash Liquid Detergent Lavender Citrus Fragrance
KnitIQ's formula is free from parabens, dyes, and animal by-products. This specialist detergent is designed for delicate items such as wool, cashmere, lingerie, and more.
The formula doesn't need to be rinsed out, and if you use it in handwashing, it will not need to be agitated either. Simply dilute the fluid and soak garments for fifteen minutes before gently squeezing the garments and laying them out to dry.
This specialist delicate detergent is an ideal purchase for users with delicate garments they want to protect. The detergent is also ideal for knitters and crocheters who want to refresh their work after finishing.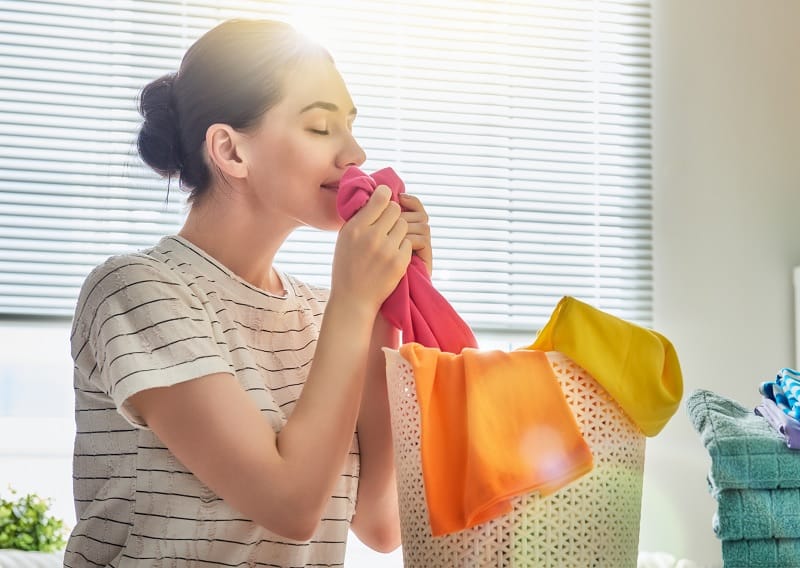 How do I get my laundry to smell really good?
Of course, using one of the washing powders above should give you great results in the scent department when it comes to washing your clothes, but there are other ways in which you can get your clothes to smell really nice too.
In-wash scent boosters are a popular addition to many a household's regular laundry routines. These little pellets are added into the drum before you add your washing on top and you just run a normal cycle in your usual way. They dissolve into the water and infuse your clothes, towels and bedding with some of the most satisfying scents which last and last after the wash.
One of the most popular makers of these scent-boosters is Lenor with their Unstoppables range. With floral scent Spring, tropical scent Sun Kiss, relaxing scent Dreams and just plain old understated Fresh (see on Amazon.co.uk), your laundry could be smelling even lovelier for even longer! Every time you open your wardrobe or drawers, you'll get that gorgeous smell wafting out – who wouldn't want that?!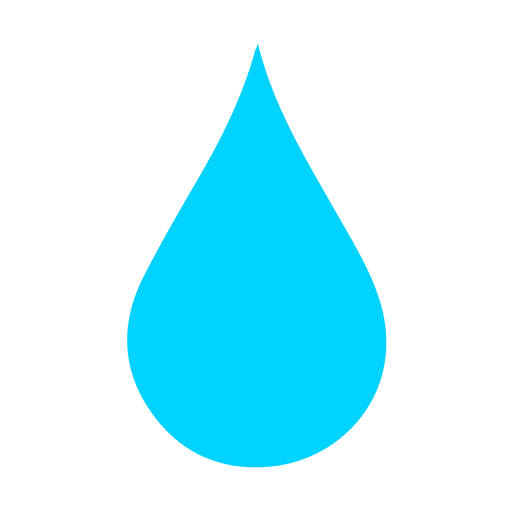 In The Wash is your guide to the best laundry and cleaning products, tips and tricks. Our mission is to solve the UK's cleaning and laundry dilemmas!