Most of us love the smell of freshly washed laundry. It's great to have clothes, towels and bed linen that smell really clean and ideally, we want that freshly laundered scent to last as long as possible.
If you or a family member suffer from any skin irritation or allergies, sometimes a highly-potent scent in a product can trigger reactions.
It is best to avoid heavily-scented products if you suffer from eczema or other skin complaints. Check out our list of the best washing powders for sensitive skin for more information.
There are lots of different washing powders available in the UK, and many manufacturers now employ dedicated perfumers to create the scent for their next product.
Scents can greatly affect our moods, how we feel and also how others feel about us, so it's easy to see why fragrance is a huge selling point for washing powder manufacturers.
Many washing powders also now have long-lasting scent technology to help the freshly washed fragrance to last as long as possible on your clean clothes. But which really are the best-smelling washing powders available in the UK? Here are some of the strongest and nicest-smelling you can buy right now.
Best Smelling Washing Powders in the UK
1. Persil Non-Bio Fabric Cleaning Washing Powder
Scent: Fresh
Type: Non-bio
Persil's non-bio washing powder is designed to remove even the most stubborn of stains whilst still being gentle on sensitive skin and delicate clothes, even when used in quick or cool wash cycles.
This detergent might not have the exotic, floral fragrances that others on the market (and indeed this list) have, but it still has a delightfully fresh and clean scent.
This non-bio washing powder proves to be great value for money, and each box lasts a surprisingly long time.
If sustainability is a key consideration for your family, you'll love that this washing powder uses only biodegradable ingredients, but that the box is 100% recyclable too.
Users find that this washing powder achieves great performance on all manner of fabric and stain types. Despite performing well on even caked-on stains, this detergent is still gentle enough that it is ideal for sensitive skin; even babies.
2. Surf Tropical Lily & Ylang-Ylang for Fabric Care Laundry Powder
Scent: Tropical lily and ylang-ylang
Type: Bio
Surf Tropical in lily and ylang-ylang has a delightfully floral fragrance that will release as you move throughout the day.
This washing powder is concentrated and now uses even less packaging for the same number of washes, helping you to do your bit for the environment.
The tropical scent from this laundry powder is long-lasting, helping your clothes smell freshly washed for even longer. This laundry powder offers good results even in a cold wash, and performs well on both white and coloured clothing.
Users find that this detergent generally cleans really well and proves to be great value for money. Lightly soiled clothing will clean really well with just a small amount of this detergent. However, some people do find that you may benefit from adding an extra stain remover in the case of really stubborn stains.
3. Ariel Washing Powder Professional Laundry Detergent
Scent: Fresh
Type: Bio
Ariel's Professional powder laundry detergent offers good performance on stubborn stains and nasty smells in all manner of fabrics.
At approximately 140 washes for just over nine kilos of powder, this detergent presents fairly good value too.
This detergent has a clean, fresh scent that is not overwhelming and will help your laundry feel fresher for longer. The formula provides good results without pre-washing or soaking being necessary for most stains and fabric types.
Users find that this detergent does a great job of all manner of nasty stains, and is ideal for families with small children, pets, or just adults with messy jobs.
This detergent does a good job at cool temperatures. However, some people do find that higher temperatures are still needed for stubborn marks such as oil or grease stains.
4. Persil Colour Washing Powder
Scent: Fresh
Type: Bio
Persil's Colour washing powder is tough on stains without risking damage to your brightly coloured clothing.
To help you do your bit for the environment, this washing powder is made from biodegradable ingredients and the packaging is all recyclable.
This detergent has a long-lasting and fresh fragrance that tackles all manner of stubborn stains such as oil, wine and mug easily, even at cool temperatures.
The gentle formula will help protect your coloured clothing from fading and damage, keeping them vibrant for as long as possible.
Users love the fact that this Persil colour washing powder is good value for money and does a good job of protecting coloured clothing from fading. This washing powder is available in large boxes, so you never have to worry about running out.
5. Ecover Biological Concentrated Washing Powder Lavender And Eucalyptus
Scent: Lavender & eucalyptus
Type: Bio
Ecover's biological washing powder has a delightful eucalyptus and lavender scent that isn't overpowering.
This detergent dissolves easily meaning less water is needed, and the powder is completely biodegradable and made from only plant-based ingredients.
This detergent is powerful on dirt and stains, whilst still being gentle on even sensitive skin and kind to the environment too.
The formula has been improved too so it performs well even at cold temperatures on both whites and colours.
Users find that this detergent is great at removing stains and dissolves well leaving no powder particles behind on clothing. Even with the perfume, this detergent is gentle on sensitive skin, eczema and allergies.
However, some users feel that this washing powder doesn't present as good value for money as alternatives do, and that it can struggle on some really stubborn stains.
6. Fysio 100% Natural Washing Powder
Scent: Lavender
Type: Non-bio
This detergent from Fysio is made from only natural ingredients, including beeswax, extra virgin olive oil, chamomile, lavender and natural salts.
The fact that the ingredients are all natural means the detergent is ideal for baby clothes and those with sensitive skin or allergies.
In addition to leaving clothes incredibly soft against delicate skin, this washing powder also benefits from disinfectant, antibacterial and antifungal properties.
Users love that the all-natural formula means that this detergent is perfect for individuals with dermatological problems, such as eczema or psoriasis.
This detergent is even able to get rid of nasty smells in laundry that are commonplace in baby clothes.
Whilst this detergent is great for baby clothing and people with sensitive skin, it is one of the more expensive choices on this list.
7. Bold Professional Washing Powder Lotus Flower & Lily
Scent: Lotus flower and lily
Type: Bio
The Bold professional washing powder has a delightful lotus flower and lily scent that comes from the touch of Lenor that has been worked into the formula.
This detergent is available as a good value box that contains enough detergent for 130 washes, and it produces good, professional results on even stubborn stains or difficult fabrics.
Users find that this detergent is gentle on skin whilst still leaving clothing smelling clean and fresh. The box lasts a surprisingly long time too, making it great value for money.
The scent is strong enough to last without being overwhelming, and eliminates the need to pre-soak fabrics.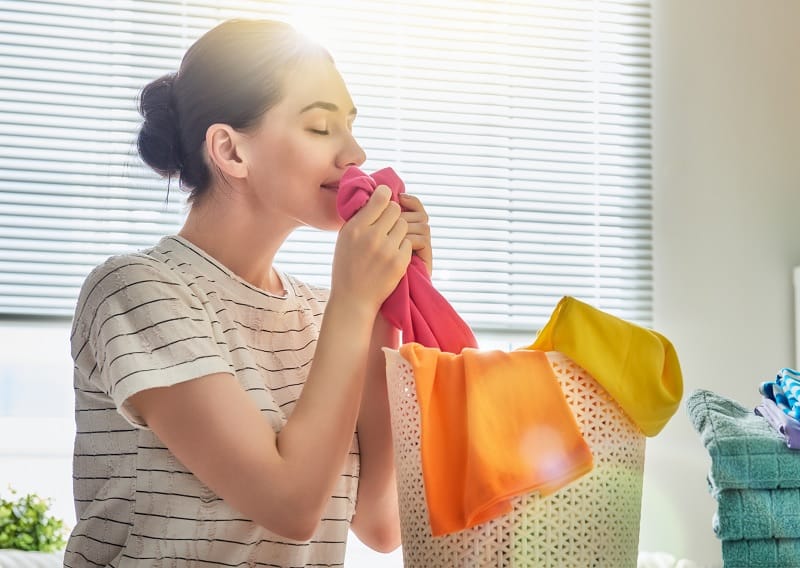 How to Make Laundry Smell Really Good
Of course, using one of the washing powders above should give you great results in the scent department when it comes to washing your clothes, but there are other ways in which you can get your clothes to smell really nice too.
In-wash scent boosters are a popular addition to many a household's regular laundry routines. These little pellets are added into the drum before you add your washing on top and you just run a normal cycle in your usual way.
They dissolve into the water and infuse your clothes, towels and bedding with some of the most satisfying scents which last and last after the wash.
One of the most popular makers of these scent-boosters is Lenor with their Unstoppables range. With floral scent Spring, tropical scent Sun Kiss, relaxing scent Dreams and just plain old understated Fresh (see on Amazon.co.uk), your laundry could be smelling even lovelier for even longer! Every time you open your wardrobe or drawers, you'll get that gorgeous smell wafting out – who wouldn't want that?!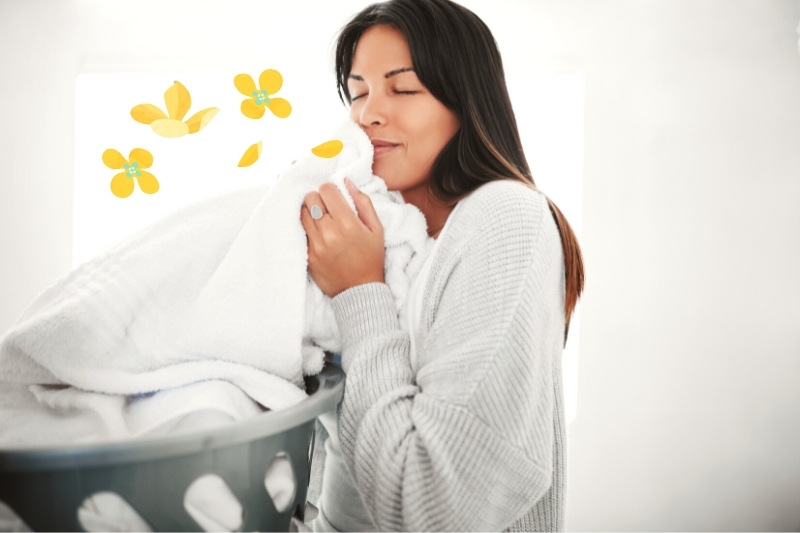 Why Don't My Clothes Smell Good After Washing?
A few things can cause your clothes to come out of the washing machine smelling bad:
Dirty washing machine
One of the most common causes is a dirty washing machine. Even if the washing machine looks clean, it could have a build-up of bacteria or mould, causing a musty and unpleasant smell.
To prevent this, clean the washing machine and make sure you run an empty maintenance wash every month or so to prevent mould and bacteria growth.
Not using enough laundry detergent
Even if you have an amazing-smelling laundry detergent, your clothes still might not smell good if you don't use enough of it. Follow the instructions on the packaging to make sure you're using enough.
Always washing at low temperatures
You should also consider the washing temperature. While it's good to wash at low temperatures most of the time to save money and electricity, you need a temperature of at least 60°C to kill bacteria unless you add a laundry sanitiser.
If your clothes are very dirty and the care label says it's ok to wash them at a high temperature, it might be worth washing them on a hot wash to kill bacteria and prevent smells.
Leaving laundry in the washing machine
If you leave your laundry in the washing machine for too long after the cycle has finished, it will start to smell musty. It's best to take your laundry out and dry it as soon as possible.
If you can't hang your laundry up or put it in the tumble dryer immediately, open the washing machine door to allow a bit of air to circulate and help prevent it smelling damp.
Conclusion
If we had to pick just one washing powder to recommend for getting great-smelling laundry, it would be Persil Non-Bio Fabric Cleaning Washing Powder. It has a fresh and clean scent that isn't overpowering. Unlike many scented laundry detergents, it is non-biological and kind to sensitive skin, so your skin won't pay the price for lovely smelling laundry!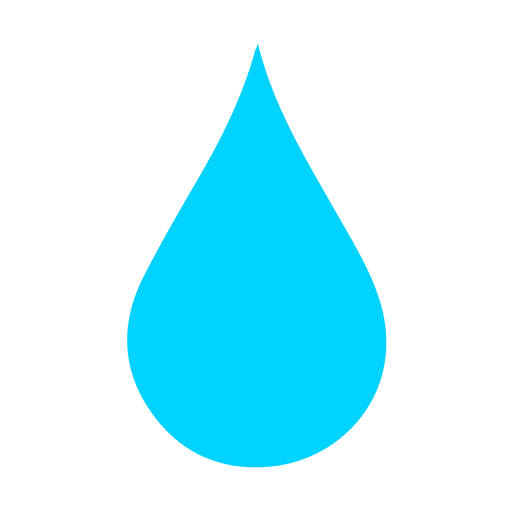 In The Wash is your guide to the best laundry and cleaning products, tips and tricks. Our mission is to solve the UK's cleaning and laundry dilemmas!