If you don't have the space or time to dry your clothes outside, a tumble dryer is the way to go. Tumble dryers range in price from around £150 to well over £500. A good budget if you're looking for something affordable yet reliable is £200-£300.
Read on for some advice about choosing a tumble dryer, or skip down to our top picks of the best tumble dryers for less than £300.
Choosing a tumble dryer
Tumble dryers come in two types: condenser dryers and vented dryers. Condenser dryers collect the moisture extracted from clothes into a container, which needs to be emptied regularly. Vented dryers extract moisture by way of your plumbing, which means they are more complicated and expensive to install.
Here are a few important things to look for in a good tumble dryer
Automatic: This means that the dryer uses sensors to switch itself off once your clothes are dry, thereby saving energy.
Energy efficient: Tumble dryers used to be very inefficient, but things have improved greatly in recent years. Look at the dryer's energy efficiency rating.
Good capacity: The capacity of tumble dryers is usually given by the weight of wet clothing they can hold measured in kilograms. A good capacity for a tumble dryer in the £200-£300 price range is 8kg.
Best Tumble Dryers Under £300
1. Candy Grand'O Vita GVSC9DCG Condenser Tumble Dryer
Capacity: 9 kg
Energy efficiency rating: B
Noise level: 68 dB
The Candy Grand Tumble Dryer will make light work of laundry days in any medium-sized household. Even with such an abundance of features available, it's still very reasonably priced.
Features
Perfect Drying Time sensors to prevent over-drying
14 drying programs available
Pros
Monitor the drying cycle from your Android whilst relaxing
Gentle program uses lower temperatures for delicates
Cons
Slight inconvenience to remove the bottom panel to empty the water
Summary
Overall, this is a great product for families that need a variety of features to match a variety of drying requirements.
2. Hoover Dynamic Next DXOC9TCG Condenser Tumble Dryer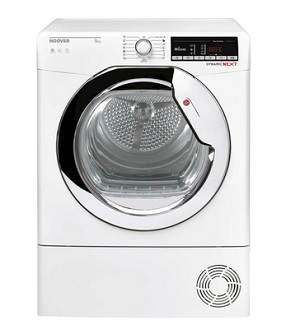 Capacity: 9 kg
Energy efficiency rating: B
Noise level: 68 dB
Hoover is another great brand to ensure that your clothes have the best care whilst drying. The innovative All-in-One feature allows you to efficiently dry different fabrics at the same time according to their weight.
Features
All-in-One program informs you when lighter clothes are dried
Condenser model removes moisture from clothes
Pros
Anti-Allergy cycle for those irritated by dust and other allergens
Save time and energy drying multiple fabrics altogether
Cons
The instruction booklet isn't very helpful, so those who aren't tech-savvy may struggle to understand it at first glance
Summary
In conclusion, this is the perfect choice for people with less time who need a dryer that is reliable, quick, and easy to use.
3. Beko DTBC10001W Condenser Tumble Dryer
Capacity: 10 kg
Energy efficiency rating: B
Noise level: 66 dB
With a 10 kg capacity, this classy white condenser from Beko is the perfect solution for households that could benefit from extra space for their drying requirements.
Features
15 different special cycles
Freestanding for installation wherever you desire
Pros
Slightly quieter than other machines
The sensor system stops automatically when your clothes are dry to avoid damage
Cons
No indication of time remaining on cycles
Summary
Overall, this is a great choice for those who need a machine that's simple to operate to cover heavy duty washing loads.
4. Hotpoint Aquarius TCM580BP Condenser Tumble Dryer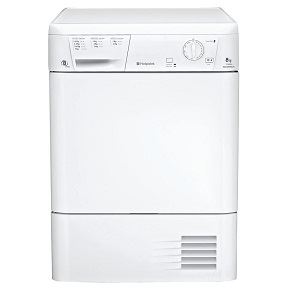 Capacity: 8kg
Energy efficiency rating: B
Noise level: 69 dB
The Aquarius TCM580BP Condenser Tumble Dryer from well-known brand Hotpoint is an attractively designed tumble dryer with some innovative smart features.
The 8kg capacity allows more clothes to be dried in one cycle, and the optional heat settings allow delicate clothes to be dried gently on a lower setting, and towels and sheets to be dried quickly on a higher setting.
The anti-aging feature helps keeps clothes looking newer for longer. Clothes float gently in the innovative wave design drum, helping to retain the colour brightness and fabric softness.
Clothes are less creased and easier to iron thanks to the reverse tumble action, and there is an easy to use timer allowing extra flexibility when planning laundry.
The Aquarius TCM580BP collects water into a new larger bottle, which means less emptying and less effort.
Features
16 Special Care programs
Anti-aging technology to protect clothes
Anti-creasing feature
Two drying temperatures
Pros
Innovative and helpful features for a reasonable price
Nice sleek design
Good capacity ideal for families
Good drum capacity
Cons
Doesn't have sensor drying
The timer doesn't say how much time is left for a cycle
Can be tricky to empty the water bottle
Summary
The Aquarius TCM580BP Condenser Tumble Dryer is a great choice for families looking for an inexpensive dryer with some new and innovative features that help care for clothes.
This tumble dryer is sleek and attractive, but the lack of sensor drying is a potential drawback.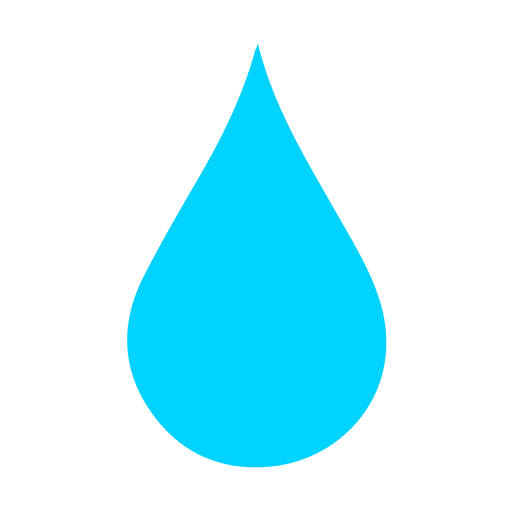 In The Wash is your guide to the best laundry and cleaning products, tips and tricks. Our mission is to solve the UK's cleaning and laundry dilemmas!