Waiting around for a washing machine to finish is quite possibly the most frustrating thing in the world. You have a life, and you certainly can't wait around all day just to take your clothes out of the washing machine! Thankfully, the machines on the list below can make this wait a thing of the past. Here are the quickest washing machines in the UK.
1. Beko WTG921B2W 9Kg Washing Machine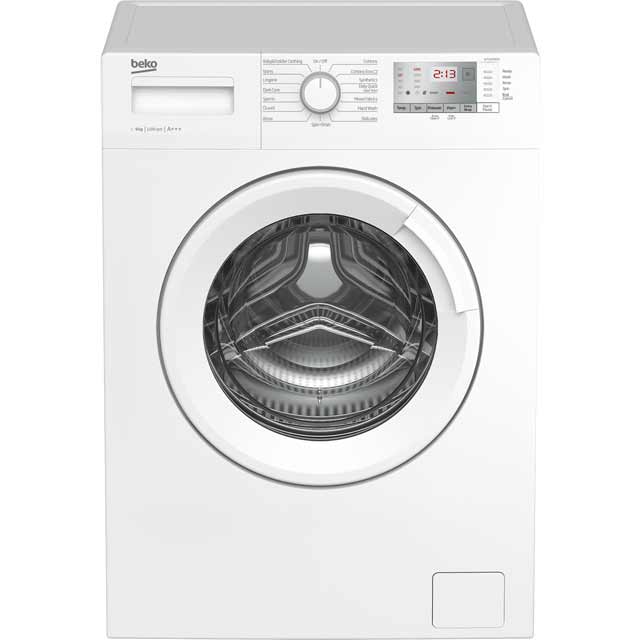 Key features
Quickest wash time: 14 minutes or a full load in 28 minutes
9kg drum capacity
Large porthole door
A+++ energy rating
15 washing programmes
Pros
Quiet
Great build quality
Excellent cleaning even on the quickest programmes
Cons
Some find it complicated to use
Some also find it noisy
Clothes can be slightly wet after spin cycle
Verdict
Overall this Beko washing machine is superb. The drum has a great capacity, and the big porthole means even the biggest items go in easily. Although some find it noisy, the 73 dB spin cycle is about average.
If you have had a Beko washing machine before, you'll be able to use this one straight away. With the 15 washing programmes and such a fast washing cycle, this is a great washing machine for a busy family.
Buy on AO.com
2. Beko WMI71641 Integrated 7Kg Washing Machine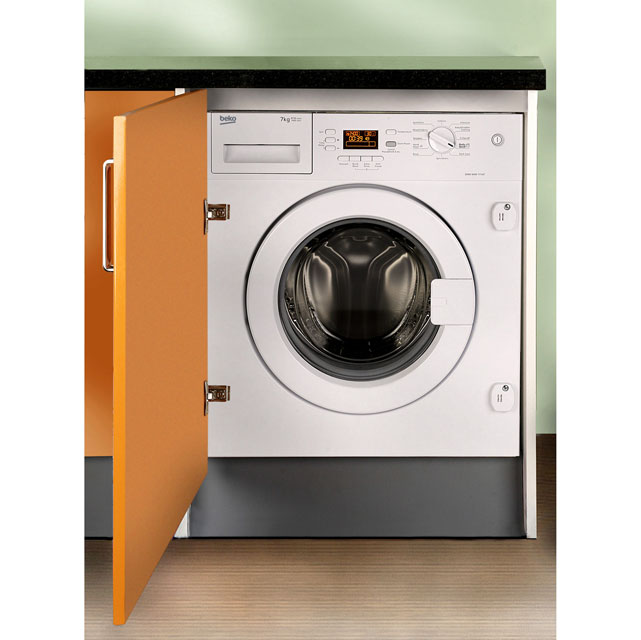 Key features
Quickest wash time: 14 minutes
7kg drum capacity
Spin speed 1600rpm
16 washing programmes
24-hour delay timer
Pros
Very quiet
Economical
Quick cycle
Clothes feel fairly dry after spin cycle
Cons
Verdict
This Beko washing machine is a little smaller than the one above, but that doesn't mean it doesn't pack a punch. The quick cycle does a very good job at cleaning clothes, and they feel quite dry straight out of the machine. Although some people find this washing machine complicated, it isn't too steep of a learning curve if you are used to programming washing machines.
Buy on AO.com
3. Beko WR862441B 8Kg Washing Machine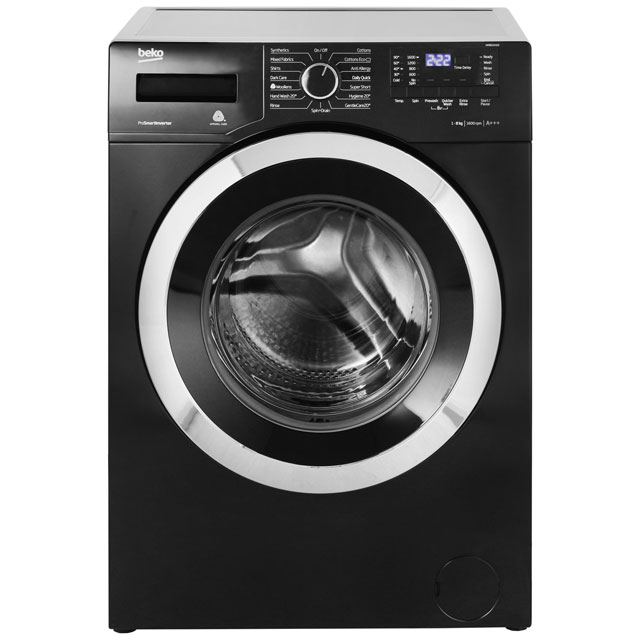 Key features
Quickest wash time: 14 minutes
8kg drum capacity
Allergy setting
Quiet mode
15 washing programmes
Pros
Extremely quiet
Great capacity
Excellent features
No loss of colour
Cons
Some programmes are over 3 hours long
Verdict
With a spin cycle reaching only 76 dB and a washing cycle coming in at 50 dB, this is certainly a quiet machine. In fact, during the washing cycle, you'll likely not even know the machine is turned on. This makes this washing machine great for smaller homes, and the large 8 kg capacity makes it perfect for a family of four or more.
The allergy setting means that as long as you use the right fabric conditioner and washing powder (see these washing powders for sensitive skin), your family can enjoy the soft feel of their clothes with none of the itchiness.
Overall, this is a great machine that we really couldn't find much wrong with. Even though some programmes run for 3 hours, there is the 14-minute quick wash option, and it works great.
Buy on AO.com
4. Hoover HBWM 916TAHC-80 Integrated 9 kg Washing Machine
Key features
Quickest wash time: 14 minutes
9 kg drum capacity
1600 rpm spin speed
A+++ energy rating
Pros
Large door for easing loading and unloading
Cleans very fast
The easy iron programme really does work
Very quiet
Cons
Difficult to select programmes
Spin speed is restricted on most programmes
Verdict
This washing machine is really built for speed. There are loads of quick wash programmes from 14 minutes up to an hour. It also automatically shortens the programme for lighter loads, meaning you just have to turn it on and off it goes.
The cleaning power of this machine is exceptional. Even muddy clothes come out looking great after the 15 minutes wash!
Quite honestly, we found it difficult to pick fault with this washing machine. It would be nice if the programme dial was a bit clearer and if the spin speed could max out on all programmes, but it does such a great job at cleaning your clothes that you'll forget about these little gripes after every wash.
Buy on Currys.co.uk
5. Samsung WW5000 Ecobubble WW80J5555MW 8Kg Washing Machine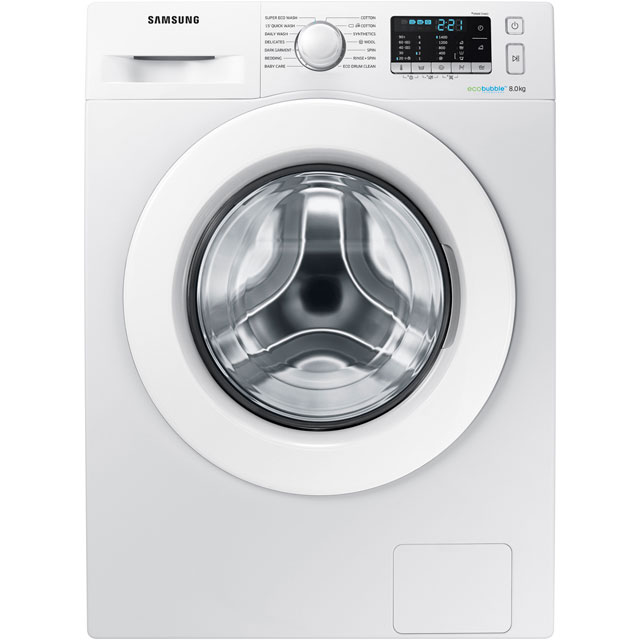 Key features
Quickest wash time: 15 minutes
8 kg drum capacity
62 dB washing cycle, 79 dB spin speed
A+++ energy rating
14 washing programmes
Pros
The bubble soak option helps to loosen stains for cleaner clothes
Eco drum clean
Easy to use
Cons
Eco wash takes 2 hours and 20 minutes
Some find the machine noisy
Verdict
This machine is seriously impressive. Everything about it is economical, and yet it does a fantastic job at cleaning clothes too. The quick wash leaves your clothes feeling and looking great, and the longer eco wash leaves your wallet a little bit fuller too.
Although the eco wash and other programmes take a while to work, there are plenty of other programmes on the machine that produce great results fast. Also, even though this is the quiet model from Samsung, it certainly isn't the quietest on this list. However, it is very easy to use and has some great technology inside. This is a fantastic washing machine for any family home.
Buy on AO.com
Conclusion
We hope you have found your perfect washing machine on the list above. If we had to pick one to recommend it would be the Beko WTG921B2W 9Kg Washing Machine. It has a great capacity and can clean a full load in just 28 minutes, making it perfect for busy families.
If you'd like to see other household items that can make cleaning faster and easier, please explore our website further. We have loads of articles on here that can help you turn your house into a home.
Related posts