The Pro Breeze 500ml
is a compact and affordable dehumidifier designed for small spaces such as bathrooms, wardrobes, garages and caravans.
It's one of the cheapest and smallest dehumidifiers you can buy in the UK, so you shouldn't expect it to be powerful enough for large rooms or very high humidity levels. However, it does present an affordable and convenient way to reduce damp, prevent mould and restore your home's humidity to a healthy level.
Let's see what this dehumidifier can do…
Features
Automatic shutoff feature
Indicator light shows when you need to empty the water tank
Uses Peltier technology rather than a compressor
Water tank with a 500ml capacity
Dimensions: 28 x 18 x 16 cm
Weight: 1.1 kg
Power: 20W
Dehumidification rate: Up to 250ml of moisture a day
Capacity: 500ml
Using the Pro Breeze 500ml Dehumidifier
Setup and ease of use
The Pro Breeze 500ml is very easy to use, and works straight out of the box. It automatically shuts off when the tank is full, so all you have to do is wait for it to finish and then empty the tank.
When you open the box you might be surprised at how small this dehumidifier is (28 cm high by 18 cm wide). This compact size means it can fit on a windowsill, in a wardrobe and in other small spaces, which is great if you have a small home with limited space.
Effectiveness and performance
This dehumidifier is only designed for small spaces, as it has limited power. It performs well when used correctly in small bathrooms, wardrobes and bedrooms.
If you currently have a lot of condensation on your bedroom or bathroom windows, you will probably find that the Pro Breeze 500ml doesn't completely fix the situation. It will make a difference, but it's not powerful to completely dry out rooms unless they are very small.
If you're buying a dehumidifier to reduce mould, you should combine running the dehumidifier with tackling the mould at the source with a good mould remover spray. The Pro Breeze 500ml will help prevent mould, but if you already have a problem it's not enough to fix it on its own.
The dehumidifier produces a moderate amount of noise. Some people find it quiet enough to use while sleeping, while for others it's too loud. Whether or not you find the hum it produces to be too loud depends on your tolerance to noise and the individual quirks of each dehumidifier unit.
Running costs
The Pro Breeze 500ml Dehumidifier consumes around 12 watts per hour, or about 0.3kw a day. This makes the dehumidifier very cheap to run—is should only cost around 25p a week if you leave it on 24/7.
Pros
Quieter than dehumidifiers that use a compressor
Fairly quiet
Small and compact—fits almost anywhere
Energy efficient and cheap to run
Affordable and inexpensive
Neutral and inconspicuous design
Cons
Not very powerful—only suitable for small spaces with moderate humidity levels
Emptying the tank can be fiddly
Verdict
The Pro Breeze 500ml Dehumidifier
isn't especially powerful, but it makes a noticeable difference to humidity levels and is great for preventing damp and mould in small rooms. It's a very small and affordable dehumidifier that is cheap to run, so even if it doesn't offer very quick results it does offer good value for money. While it's not perfect, the Pro Breeze 500ml Dehumidifier is our number 1 pick for a dehumidifier under £50.
Alternatives
If you need to dry out a large room, you will probably want something more powerful. If you have a serious problem with mould, you might prefer something with an air filtration system like the EcoAir DD122FW-MK5 Classic Desiccant Dehumidifier
.
An even cheaper gadget for reducing humidity is the UniBond Aero 360 Pure Moisture Absorber, which is a kind of dehumidifier that doesn't use electricity. Instead it draws air in through a tab, which absorbs moisture and collects it in a water tank. The UniBond Aero 360 works slower than the Pro Breeze 500ml Dehumidifier, but it is a cheap and easy way to get damp under control. Read our review of the UniBond Aero 360 here.
FAQs about the Pro Breeze 500ml Dehumidifier
Here are a few of the most frequently asked questions about this dehumidifier. If you have any questions that aren't covered here, please leave a comment below.
Does it require plumbing?
No, the dehumidifier doesn't need to be connected to any pipes—it works independently and just needs to be plugged into the mains. The unit is small and portable, so you can use it in different rooms as you require.
While the fact that this device doesn't need plumbing will be a plus for most people, if you were planning to plumb the dehumidifier in so the water tank could be automatically emptied, you will be disappointed. The tank needs to be manually emptied, so you can't leave the dehumidifier running in an empty property with the tank constantly being emptied.
Can it be battery powered?
No, this dehumidifier is mains-only, so if you want to use it in the loft or the garage you will need to have access to mains power. If there isn't a plug in the location you want to use the dehumidifier, you could use an extension lead.
My dehumidifier has a green flashing light and isn't making a noise. Is it working properly?
If there is a green light flashing and the dehumidifier isn't making a hum, it isn't working properly. Check the instructions manual and if you can't get it to start, contact the seller.
Can I use it to dry washing?
Using the Pro Breeze 500ml Dehumidifier while you're drying washing certainly won't hurt, but it is unlikely to make much of a difference. When used in combination with a heated clothes rack you could get good results, but this dehumidifier is better suited for other purposes.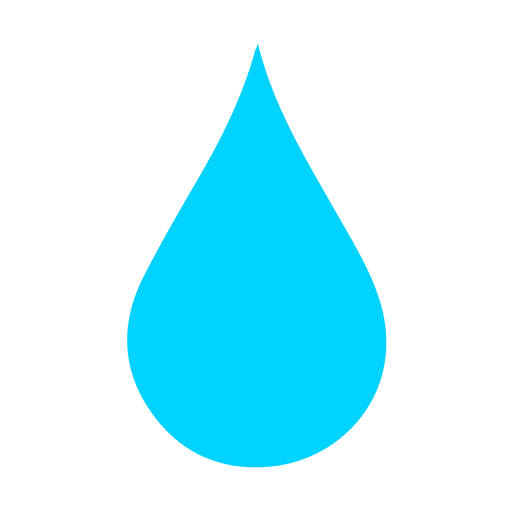 In The Wash is your guide to the best laundry and cleaning products, tips and tricks. Our mission is to solve the UK's cleaning and laundry dilemmas!