Several washing machine brands are available in the UK. Some of the biggest names include Hoover, Bosch, Beko, AEG and Samsung. These famous brands all have long-standing reputations and are known for producing quality household appliances.
Another familiar domestic appliance brand selling washing machines in the UK is Indesit. But who makes Indesit washing machines? Are they any good? And how do Indesit appliances compare to other top brands?
Keep reading for the answers to these questions and more, so that choosing a new home appliance is as simple as possible.
Who Manufactures Indesit Washing Machines?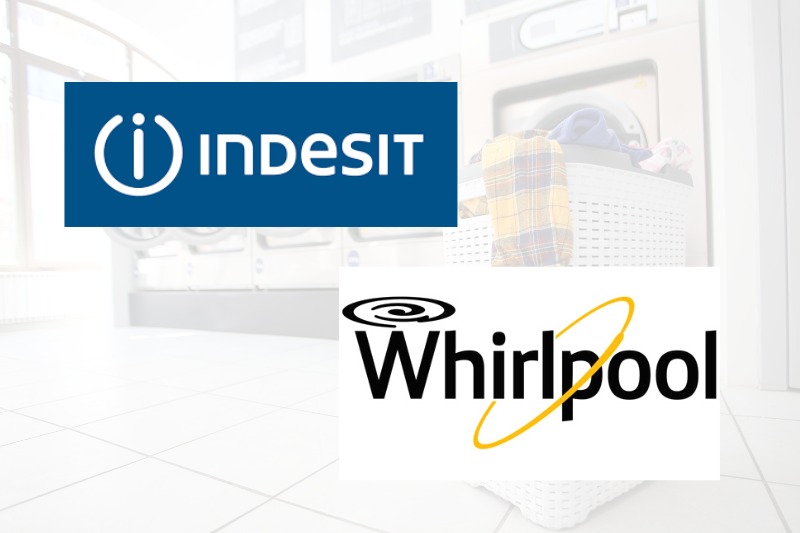 Indesit washing machines are made by the well-known brand Whirlpool. Whirlpool Corporation is what is known as a parent company or holding company. This means that although the appliances have the Indesit logo and branding on them, they are controlled by the Whirlpool Corporation.
Washing machines made by Indesit weren't always manufactured by Whirlpool Corporation. The parent company brought a 60% stake in iIndeset for €758 million in 2014, making it the majority shareholder.
Prior to this, the Indesit brand was owned by the British company Hotpoint, who brought Indesit for £121 million back in 2001. Whirlpool now owns both Indesit and Hotpoint.
Is Indesit a UK Brand?
Indesit is not a UK domestic appliance brand—it's an Italian brand. The company was initially founded in 1975 by an Italian called Vittorio Merloni.
Back then, the organisation was known as the Merloni Electtrodomestici SpA and didn't rebrand to Indesit until 2005 after its takeover by Hotpoint.
As an Italian-owned company, washing machines produced by Indesit are still predominantly manufactured in Italy. There are three Italian production sites located in Fabriano (the location of Indesit's headquarters), Comunanza, and Caserta.
An additional five manufacturing facilities are found abroad in Poland, the United Kingdom, Russia, and Turkey.
Are Indesit Washing Machines Good?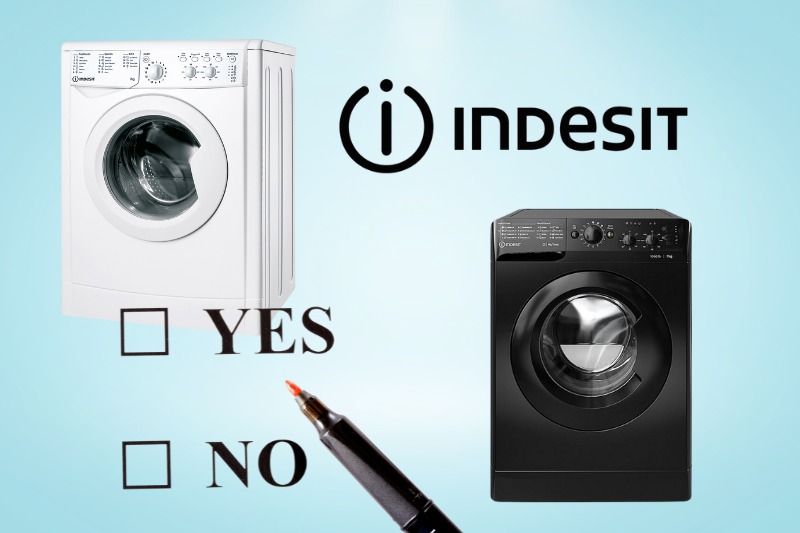 Indesit washing machines are generally well regarded appliances. The company doesn't produce top-loading machines, but you can choose from a range of freestanding and integrated front-loading machines.
They're available in capacities of 6kg to 10kg, so they have something suitable for all homes. Plus, they're surprisingly budget-friendly.
Unfortunately, one of the main concerns of Indesit washing machines is that they're prone to breaking down. This is likely a reflection of their low price point.
Based on reviews that can be found online, you can expect your Indesit washer to last 2 to 3 years before needing any repair work done.
Which Washing Machine Brand Is the Best Quality?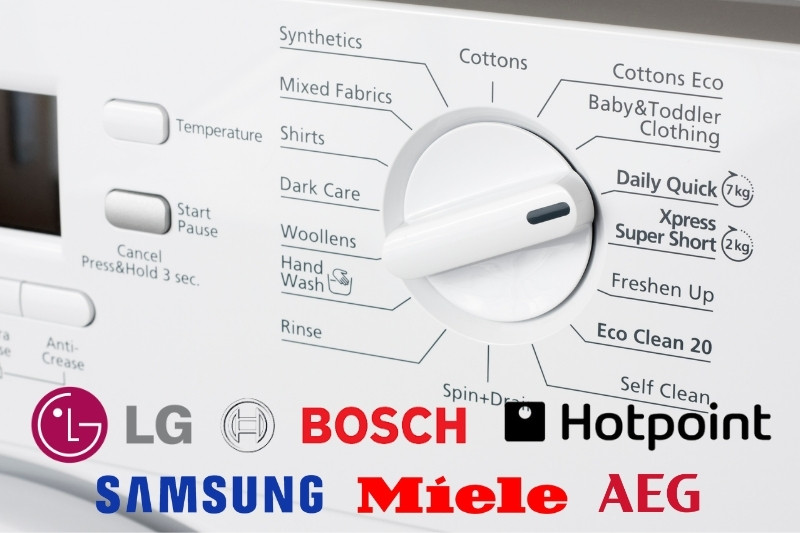 While Indesit washing machines have a slightly compromised durability, there is no single "best" washing machine brand.
Everyone has their individual opinion on what makes a washing machine top quality, and it largely depends on your specific requirements.
Nevertheless, some brands consistently come out on top. According to Which?, the most reliable washing machine brands in the UK include AEG, Bosch, Siemens, Beko, Miele, and Zanussi.
Hoover appliances are also popular, with Statista reporting an estimated 6.45 million people using Hoover washing machines in Great Britain in 2021.
Unfortunately, washing machines from these brands tend to be more reliable because the manufacturers spend more money on sourcing parts. Therefore, they are generally more expensive than Indesit appliances and are not the best budget-friendly options.
Tips for Choosing a Washing Machine Brand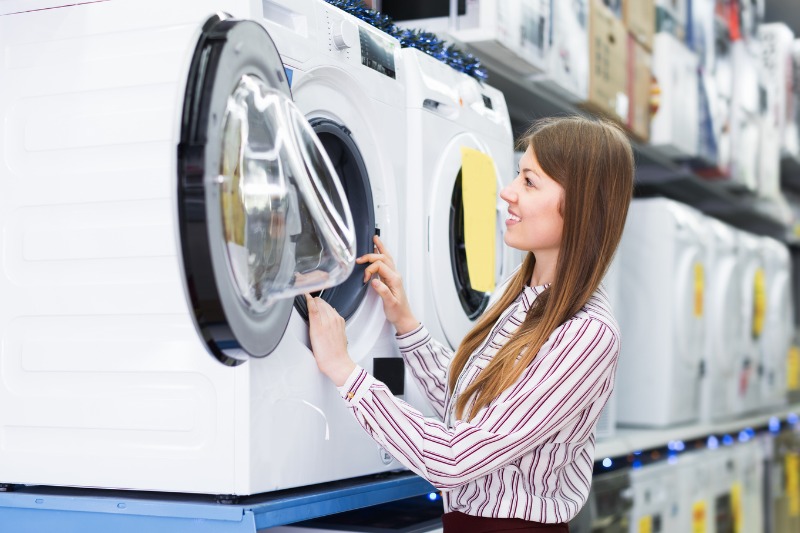 Whether you purchase an Indesit washing machine or an appliance from another brand depends on several factors, including your budget, washing requirements, and personal preferences.
To help you make the best decision for your household, use these top tips when shopping for your washer:
Washing machine type: Start by deciding which type of washing machine you want. Examples include freestanding, integrated, semi-integrated, and washer-dryers. Not all brands produce all types, so this is an excellent way to narrow down your options.
Size and capacity: Carefully consider how much space you have in your home and the most appropriately sized machine. Drum capacities are also essential, as washing full loads is more energy efficient and better for the environment.
Energy efficiency: Speaking of energy efficiency, all washing machines are given a rating from A to G. The better the energy rating, the more economical the appliance. This is better for the planet and helps to keep the costs of running the appliance low.
Additional features: Modern washing machines have a range of advanced features, such as delayed starts, smart control, and rinse hold. If you want any of these special functionalities, check that they are available on your chosen make and model.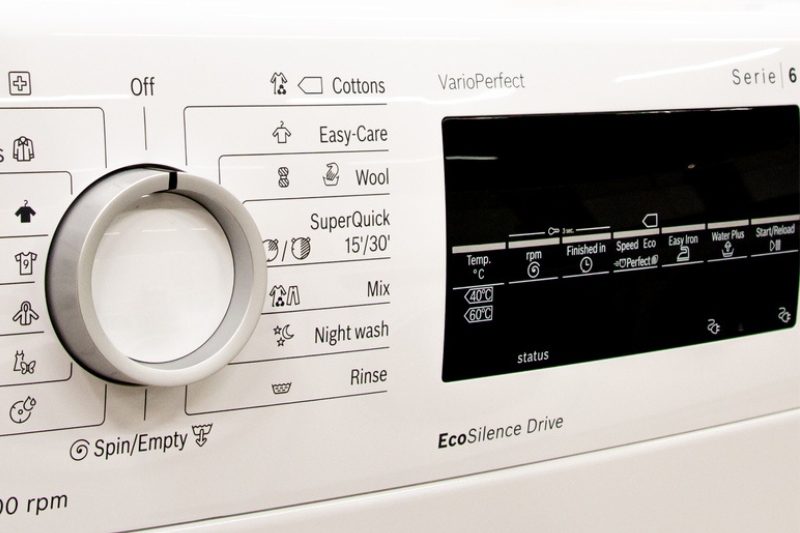 Unless you're looking for a niche washing machine, appliances that fit all your preferred criteria will be available from multiple brands. Therefore, we recommend reading reviews of each appliance to better understand its pros and cons.
Check out our thoughts on the best washing machines in the UK for more information, including details on domestic appliance brands, such as Indesit.

Hannah is a freelance content writer with a passion for cleaning. She worked her way around Australia by cleaning hostels in exchange for free accommodation and used her cleaning skills to bag her a job as a chalet host for a luxury ski company in France.